Oh my, it's been a while since I've writ­ten! I've been busy prepar­ing for an upcom­ing trip to the east coast (excit­ing!), and kept delay­ing writ­ing about our much-antic­i­pat­ed trip to an alpaca farm on one of the Nation­al Alpaca Farm Days. But final­ly! Here are some pho­tos of these friend­ly ani­mals! :D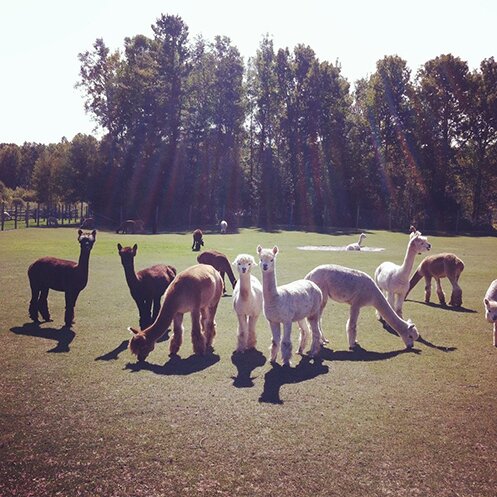 Aren't they just so fluffy-look­ing and beau­ti­ful? And it was an absolute­ly gor­geous day.
Most of the alpacas seem too busy eat­ing to be pay­ing us much notice, some would war­i­ly glance at us and then trot away, but one or two came up and looked at us for a while :)
And this friend­ly one let Mike pet her :D (and this pic­ture and the next were tak­en by the Diana, my film camera)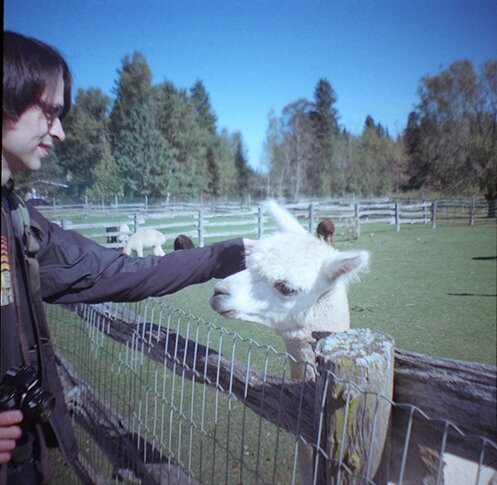 They're such a gen­tle and peace­ful group!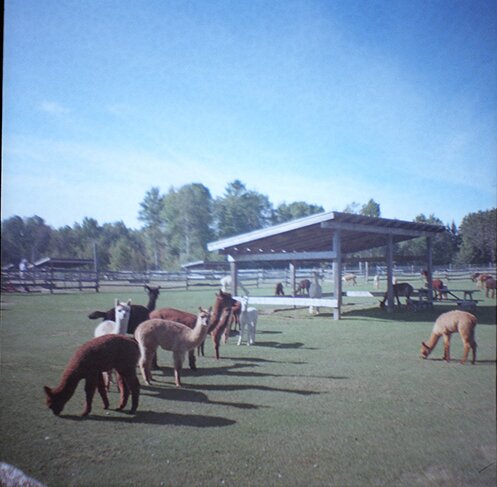 The guard dogs were also very affec­tion­ate. They would growl a bit when they sense peo­ple approach­ing, but then quick­ly jumped up to the fence to be petted.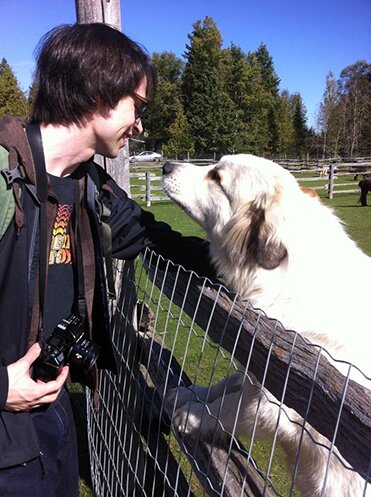 Then on the high­way my sis­ter spot­ted sings to the house of L. M. Mont­gomery, so we made an impromp­tu trip to the house, and we caught the last week­ly tour of the sea­son! What luck!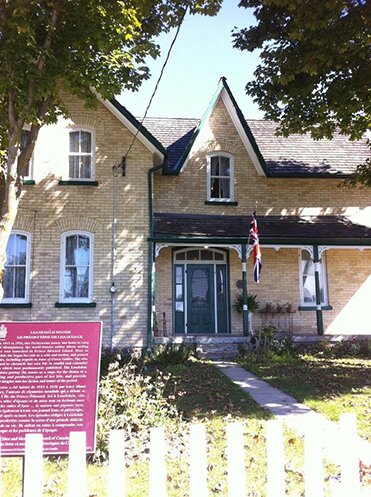 We got a very thor­ough inter­pre­tive tour by a very knowl­edge­able and friend­ly guide. I high­ly rec­om­mend it if you're ever in Uxbridge, Ontario. The tours are still offered by appoint­ment, and there are sched­uled events lead­ing up to Christ­mas :D
This is a favourite room of the author (affec­tion­ate­ly referred to as Maud by the tour guide). I was drawn to the couch by the win­dow when I first walked in, and I thought if I were look­ing to sit and relax and knit/crochet in this room this would be my favourite spot. And then the guide let us know that the couch was where Maud sat to write her books every morn­ing. Kin­dred spir­its, eh? :)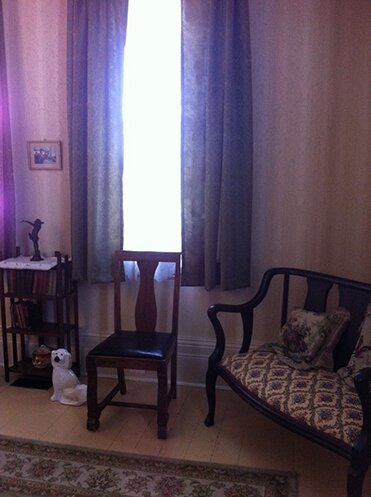 I actu­al­ly did not know that the author wrote 11 of her 22 nov­els in Ontario. In fact, I did­n't even know that she lived in Ontario. I only ever knew about her famous home­stead on Prince Edward Island. I also nev­er read any of her books, and only knew about her and her char­ac­ters because my sis­ter is a long-time fan. So now I've added Emi­ly of New Moon to my read­ing list — report­ed­ly her best work!
Hope every­one's hav­ing a good week! I'm hop­ing to post more sum­mer pho­tos from the Diana and anoth­er craft project before I'm off to anoth­er trip next week :D Stay tuned!