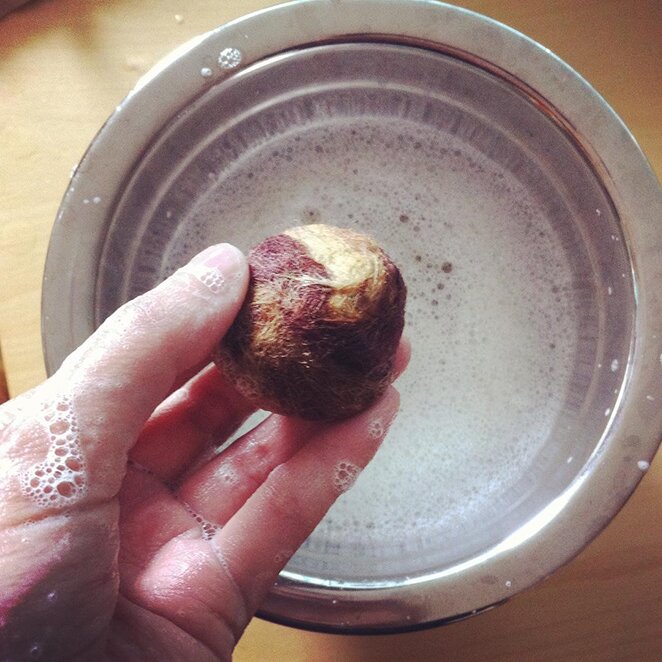 I was looking up Christmas gift ideas and stumbled upon tutorials for felted rocks. All I needed was some wool roving, some stones, hot water and soap. I had all of those things. So I thought I'd give it a try.
There are many tutorials for felted stones. I followed the one from Daily Colours. I was gifted two bags of roving some years ago. One bag was in fall colours, and the other was in beautiful shades of blue. I had really wanted the blue roving to work, but it just wouldn't felt/bind/shrink around the rock. I thought the water wasn't hot enough, or I wasn't rolling the rocks in the right way… then I noticed that the tutorial had specifically noted not to use "superwash" wool, so then I read the label on my roving, and noticed that what I was using was indeed superwash wool. No wonder it didn't work!
For some unknown reasons the fall colour roving worked much better though. It felt like the wool didn't bind as firmly as it was supposed to around the stone, but I thought they still look great! Next time I'll get some different wool, and maybe pick up some rocks from the beach! :D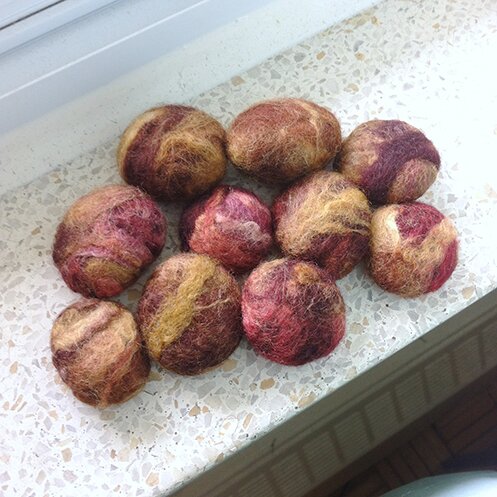 I think I might try stitching on them. Will keep you posted if I do!
Have a happy weekend!