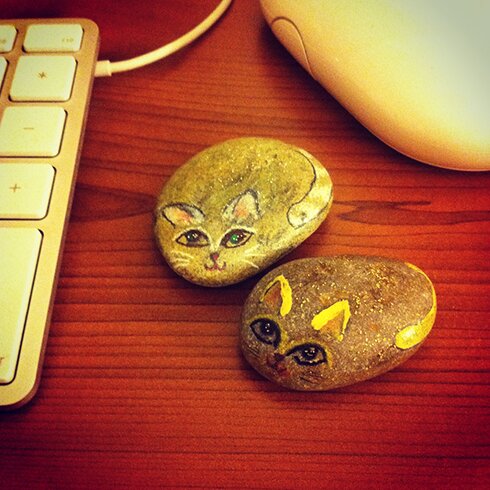 Paint­ed some pet rocks one day. Mag­i­cal spark­ly cats! :D
The white one lives on my desk at work now, gift­ed the yel­low one to my desk neigh­bour. Going to pick up more rocks from the beach when the weath­er gets warmer, and paint more cats :D
Also, final­ly vis­it­ed the very first cat cafe in Toron­to!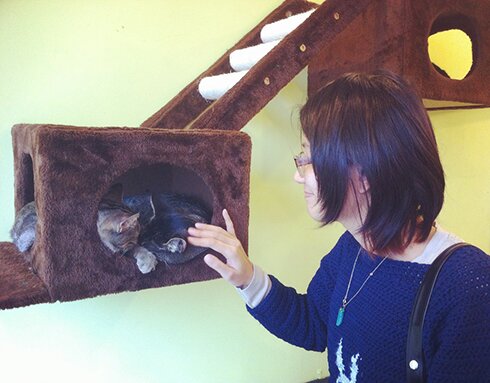 As expect­ed, the cats are most­ly sleep­ing when we vis­it­ed. But it's still nice to hang out :)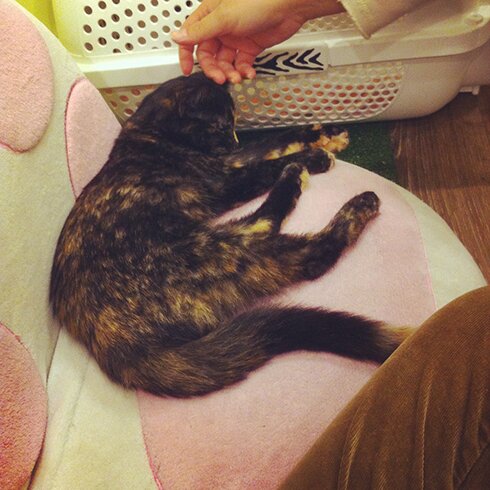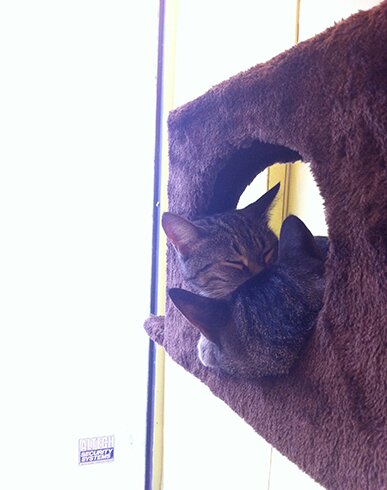 The Cat Cafe takes in cats from the Humane Soci­ety, and the cats can be adopt­ed. These two are best buds and must be adopt­ed together :)
In oth­er news, I bought some rein­deer moss the oth­er day and made some ter­rar­i­um neck­laces for the shop. I thought they looked pret­ty nice. This one had some agate chips and laven­der in it.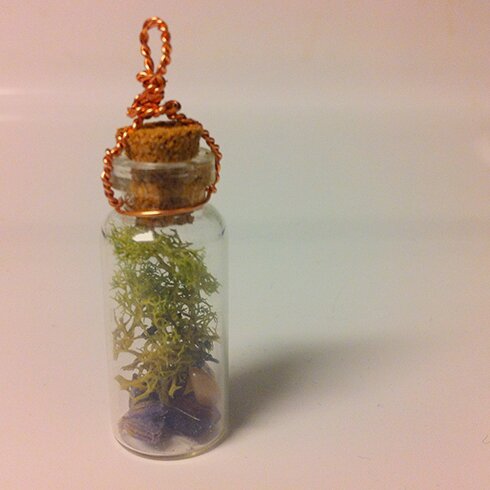 Hope every­one's hav­ing a good week­end! :D