Well, it's not officially summer yet, but I think most Canadians see the Victoria Day long weekend as the first long weekend of summer, and we've actually got extra extra nice and warm weather this weekend after a rather cold spring, this weekend is such a gift! :D
We didn't want to let such nice weekend slip away, so Mike suggested taking one of the Discovery Walks in Toronto. We picked the Humber River, marshes and Old Mill walk because it looked like there are a few different things to see even if we did only half of it (the entire trail involves about 2 hours of walking and it goes in a loop, but I'm not able to walk that long due to chronic foot pain >_< so we just did half the loop) and it's close to public transit.
Parts of the trail was originally a trading trail used by First Nations peoples travelling between Lake Ontario and the Upper Great Lakes.
In case you're interested in taking this trail, we took the Queensway bus from Keele Station and got off at Queensway and Kingsway South. We then walked north along Riverside Drive towards Old Mill, then hopped on the subway home from Old Mill station.
We first came across the Humber Marshes. We couldn't quite get down the riverbank but we could look down from a hill. There were people practicing dragon boating! :D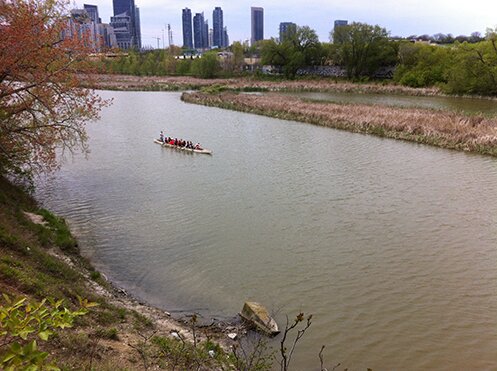 Then we pretty much just walked through a residential area. It was a nice walk through a neighbourhood with really nice houses, but I didn't take any pictures…
At the north end of the trail we arrived at Etienne Brule Park. There was the Old Mill Bridge and people fishing…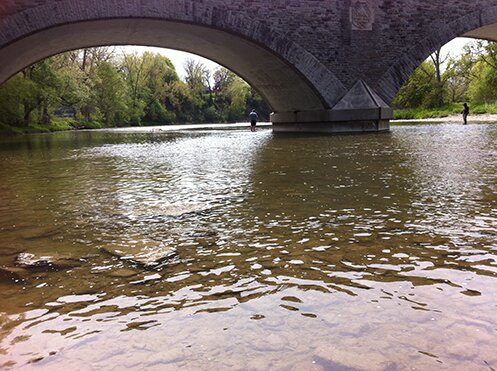 … and geese coming back to the north.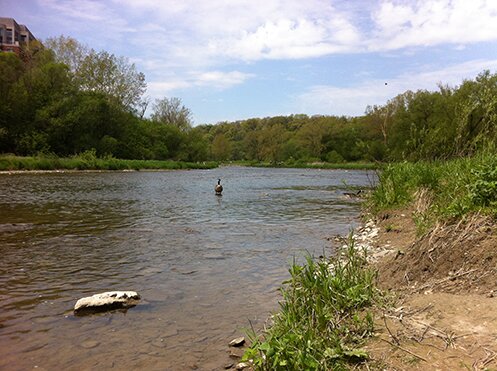 It was a nice walk along the river.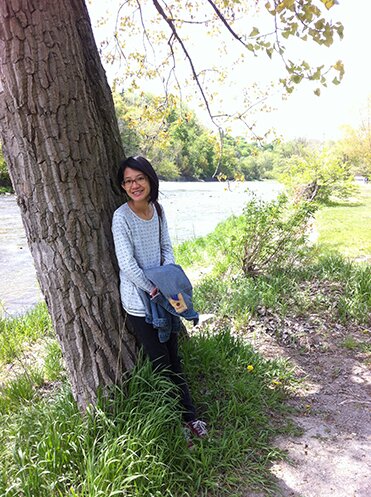 Then we stopped in the historic Old Mill Inn to look around…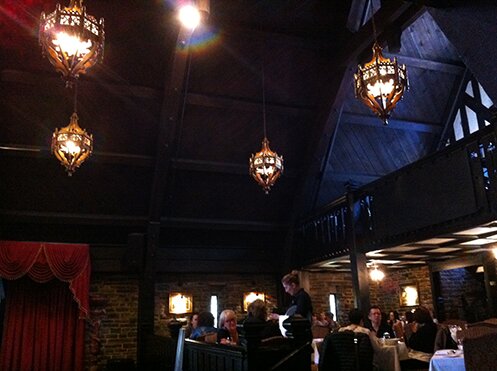 It's called Old Mill because it is built near the site where the first sawmill in Toronto was built in the late 1700s. The property was built about 100 years ago, looks like an old tavern, but it was first opened as a tea garden :)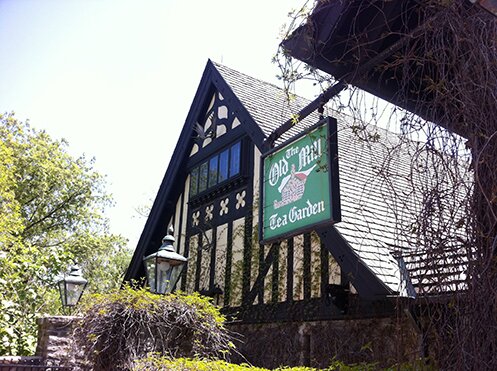 Speaking of tea, Victoria Day weekend is the perfect time to play tea party with my dear childhood friend :D I've been wanting to go to the afternoon tea at Dufflet Beach for a long time, because it's one of the more affordable places in Toronto and I've never had tea service like this before. Check out our spread!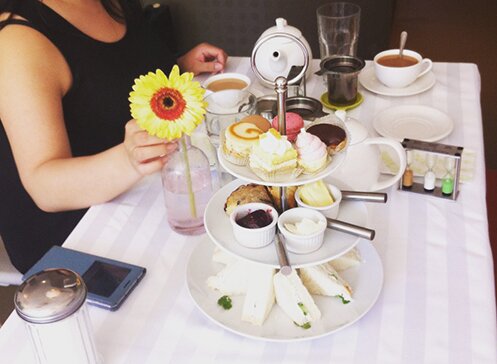 And the fancy table setting! I didn't expect a table cloth! We each had copious amount of tea. I especially love this sweet tea timer.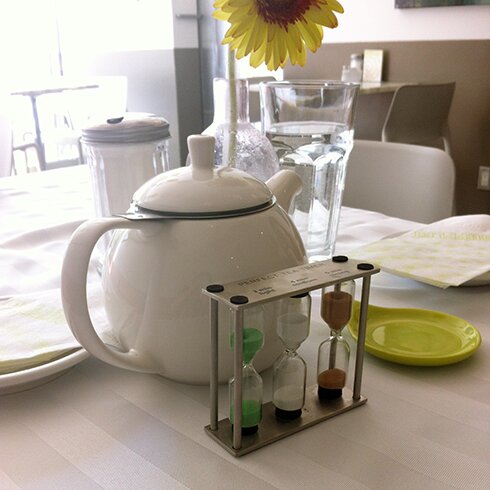 Close up of the sweet treats… and I was so glad that the scones were served with clotted cream :D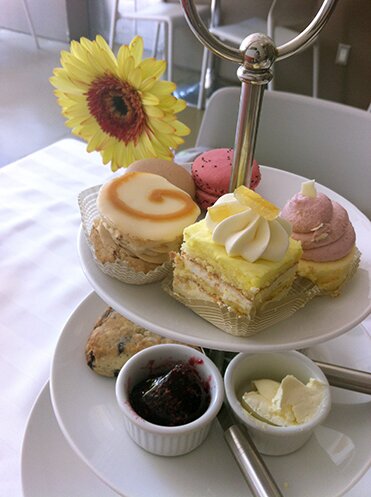 It was a nice experience but my friend suggested that next time we could make our own afternoon tea :D Looking forward to more fun summer adventures!
Hope everyone has a great start to the week!