Well, it's not offi­cial­ly sum­mer yet, but I think most Cana­di­ans see the Vic­to­ria Day long week­end as the first long week­end of sum­mer, and we've actu­al­ly got extra extra nice and warm weath­er this week­end after a rather cold spring, this week­end is such a gift! :D
We did­n't want to let such nice week­end slip away, so Mike sug­gest­ed tak­ing one of the Dis­cov­ery Walks in Toron­to. We picked the Hum­ber Riv­er, marsh­es and Old Mill walk because it looked like there are a few dif­fer­ent things to see even if we did only half of it (the entire trail involves about 2 hours of walk­ing and it goes in a loop, but I'm not able to walk that long due to chron­ic foot pain >_< so we just did half the loop) and it's close to pub­lic transit.
Parts of the trail was orig­i­nal­ly a trad­ing trail used by First Nations peo­ples trav­el­ling between Lake Ontario and the Upper Great Lakes.
In case you're inter­est­ed in tak­ing this trail, we took the Queensway bus from Keele Sta­tion and got off at Queensway and Kingsway South. We then walked north along River­side Dri­ve towards Old Mill, then hopped on the sub­way home from Old Mill station.
We first came across the Hum­ber Marsh­es. We could­n't quite get down the river­bank but we could look down from a hill. There were peo­ple prac­tic­ing drag­on boat­ing! :D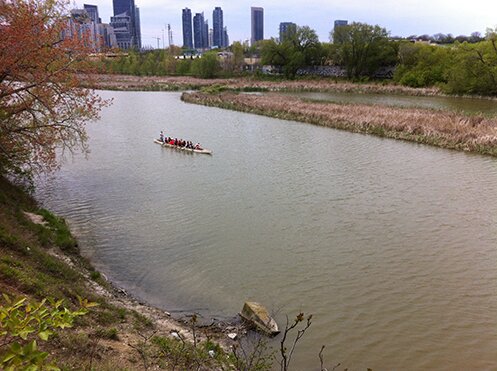 Then we pret­ty much just walked through a res­i­den­tial area. It was a nice walk through a neigh­bour­hood with real­ly nice hous­es, but I did­n't take any pictures…
At the north end of the trail we arrived at Eti­enne Brule Park. There was the Old Mill Bridge and peo­ple fishing…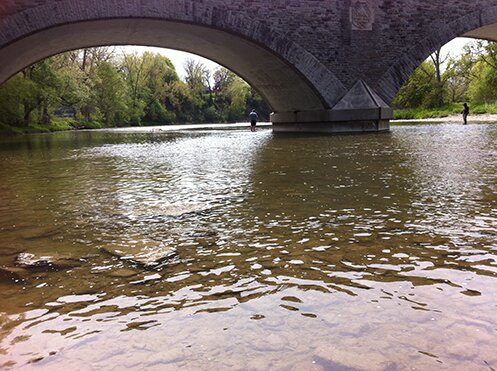 … and geese com­ing back to the north.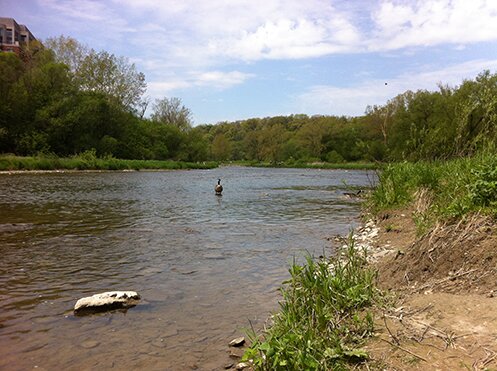 It was a nice walk along the river.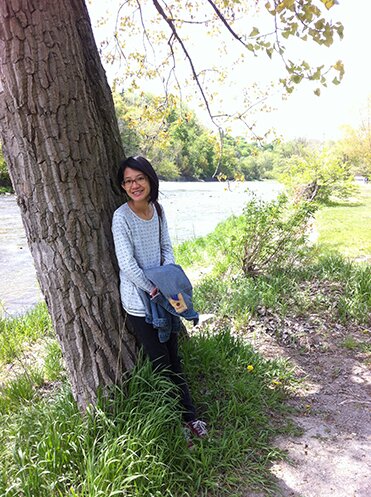 Then we stopped in the his­toric Old Mill Inn to look around…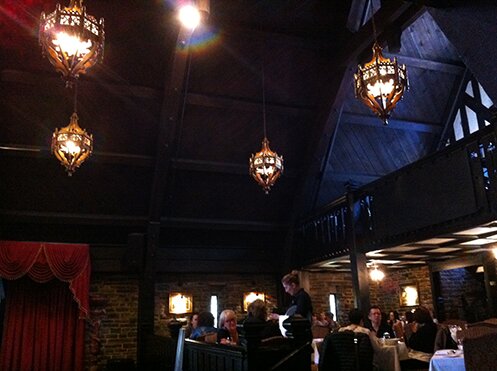 It's called Old Mill because it is built near the site where the first sawmill in Toron­to was built in the late 1700s. The prop­er­ty was built about 100 years ago, looks like an old tav­ern, but it was first opened as a tea garden :)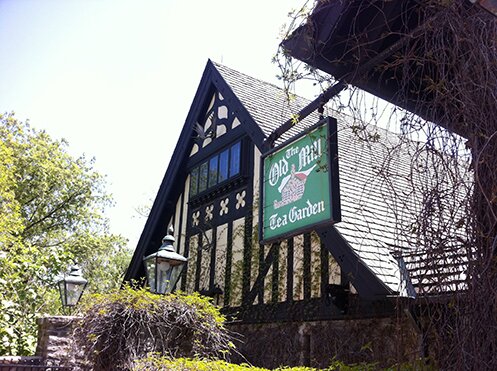 Speak­ing of tea, Vic­to­ria Day week­end is the per­fect time to play tea par­ty with my dear child­hood friend :D I've been want­i­ng to go to the after­noon tea at Duf­flet Beach for a long time, because it's one of the more afford­able places in Toron­to and I've nev­er had tea ser­vice like this before. Check out our spread!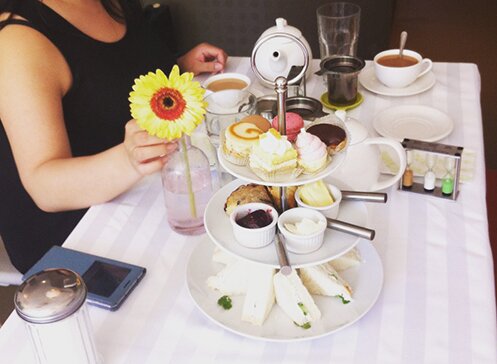 And the fan­cy table set­ting! I did­n't expect a table cloth! We each had copi­ous amount of tea. I espe­cial­ly love this sweet tea timer.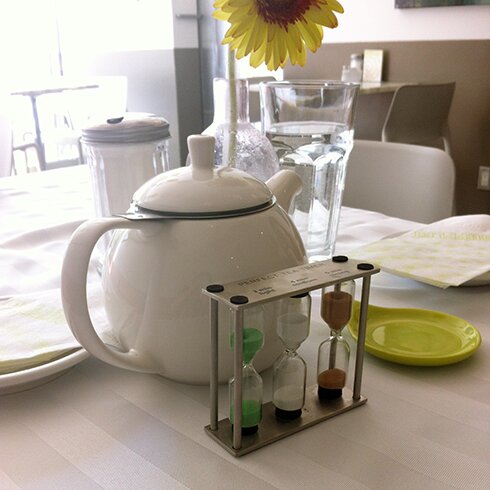 Close up of the sweet treats… and I was so glad that the scones were served with clot­ted cream :D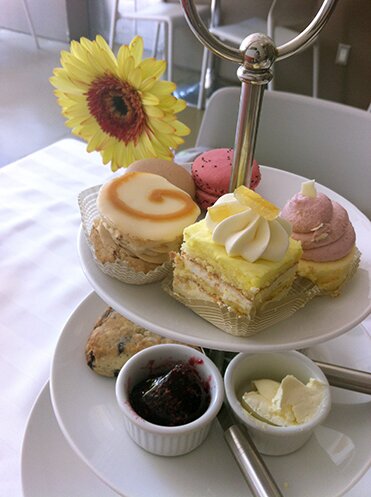 It was a nice expe­ri­ence but my friend sug­gest­ed that next time we could make our own after­noon tea :D Look­ing for­ward to more fun sum­mer adventures!
Hope every­one has a great start to the week!