I don't swim, or play beach volley, nor do I enjoy sun-tanning, and reading in the sun hurts my eyes, but I do enjoy going to the beach, combing for beach glass! :D
We've visited a couple of local beaches this summer and found some really interesting beach glass pieces. This piece has some loopy marking on it (super macro picture taken with the handy Photojojo macro band :D)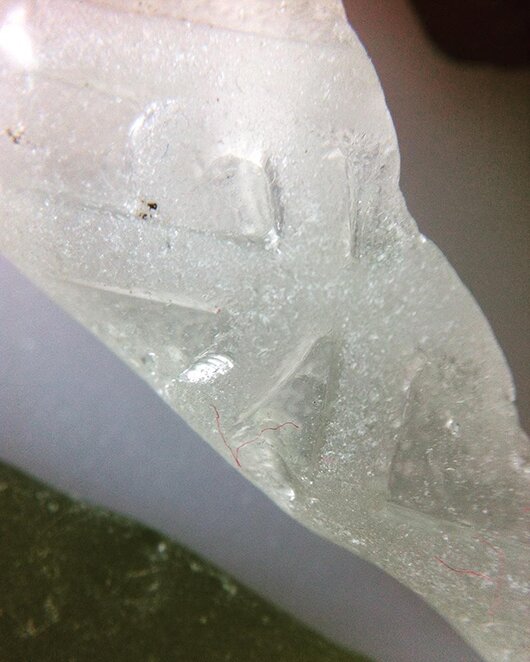 And the other day I made it into a necklace. I was quite pleased with how it turned out :)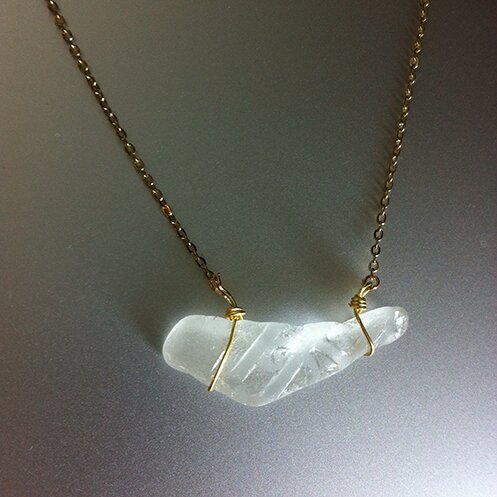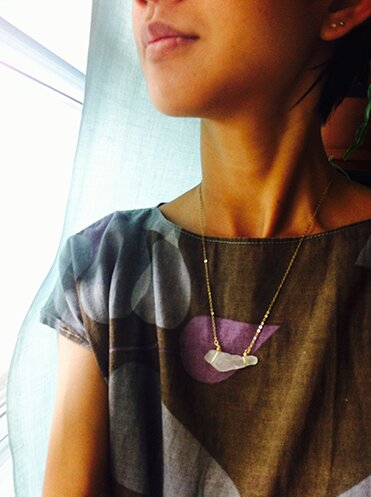 This candle holder idea from Lovely Greens has been on my to-make list for a while. Finally I got all the material to put it together. I used drinking glasses from the dollar store, the smallest votive holders I could find, which happened to be at the Muji store, but I think other places like Michaels or Ikea might have them too, and some dollar store sea shells for the base, because the votive holders are much shorter than the glasses.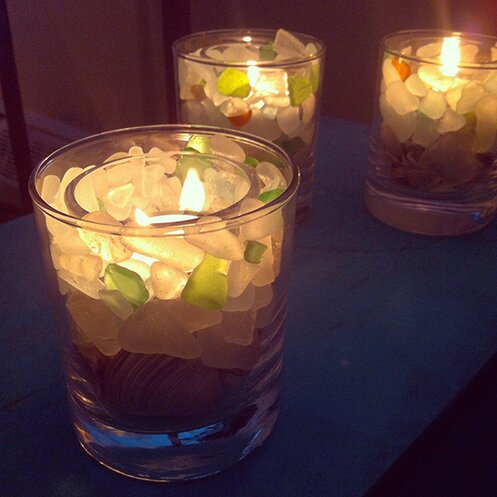 It's such a great way to show of the unique pieces of glass. Like this one that seems to come from a screw top bottle.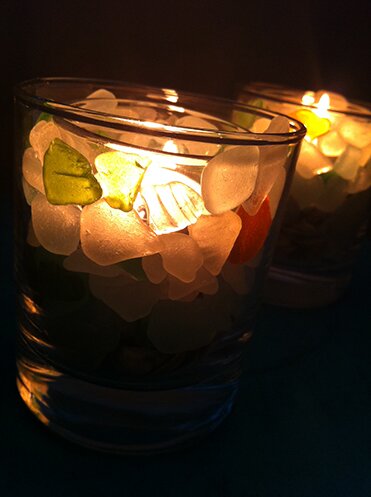 Mike took some really nice pictures of them with his camera :D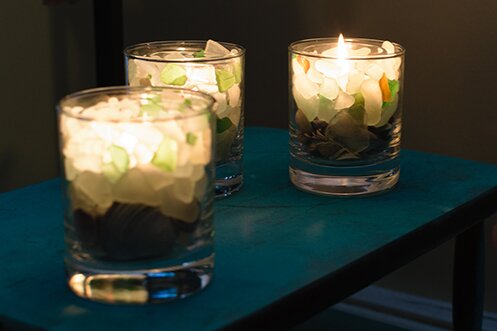 Have a bright and happy week, everyone!