I don't swim, or play beach vol­ley, nor do I enjoy sun-tan­ning, and read­ing in the sun hurts my eyes, but I do enjoy going to the beach, comb­ing for beach glass! :D
We've vis­it­ed a cou­ple of local beach­es this sum­mer and found some real­ly inter­est­ing beach glass pieces. This piece has some loopy mark­ing on it (super macro pic­ture tak­en with the handy Pho­to­jo­jo macro band :D)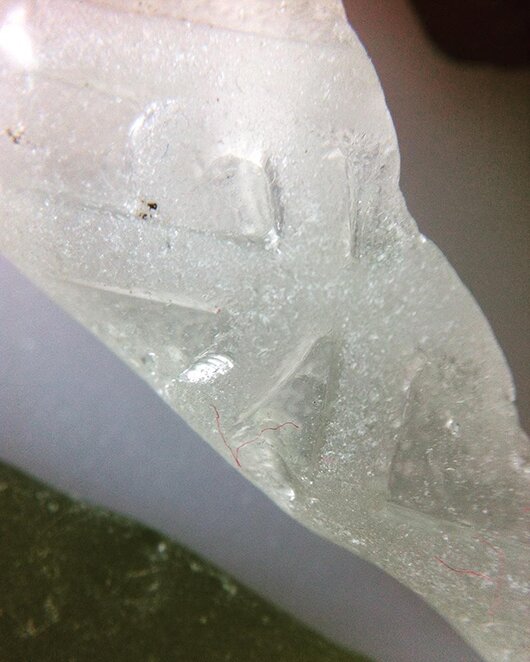 And the oth­er day I made it into a neck­lace. I was quite pleased with how it turned out :)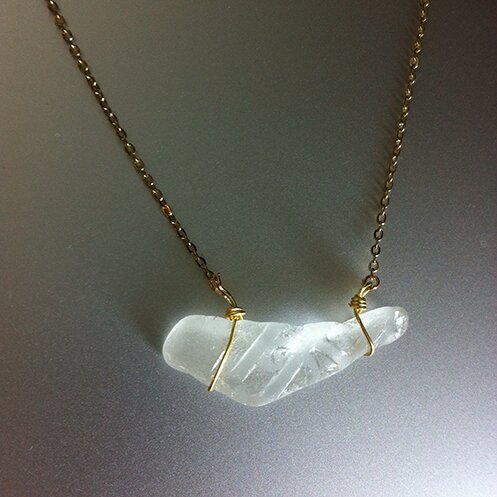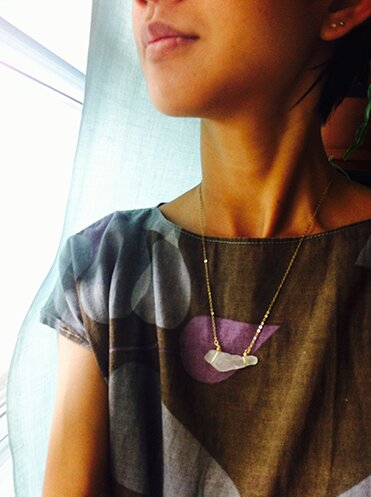 This can­dle hold­er idea from Love­ly Greens has been on my to-make list for a while. Final­ly I got all the mate­r­i­al to put it togeth­er. I used drink­ing glass­es from the dol­lar store, the small­est votive hold­ers I could find, which hap­pened to be at the Muji store, but I think oth­er places like Michaels or Ikea might have them too, and some dol­lar store sea shells for the base, because the votive hold­ers are much short­er than the glasses.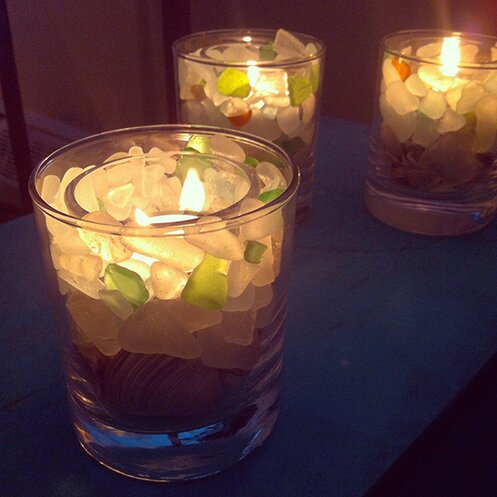 It's such a great way to show of the unique pieces of glass. Like this one that seems to come from a screw top bottle.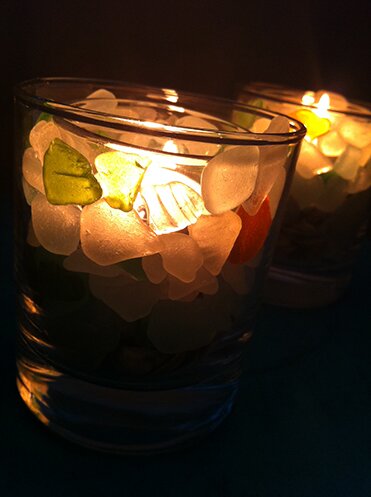 Mike took some real­ly nice pic­tures of them with his cam­era :D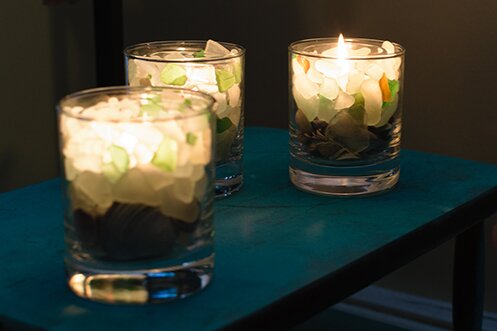 Have a bright and hap­py week, everyone!