Flamin­go sum­mer love :) from Gold­en Lucy Crafts.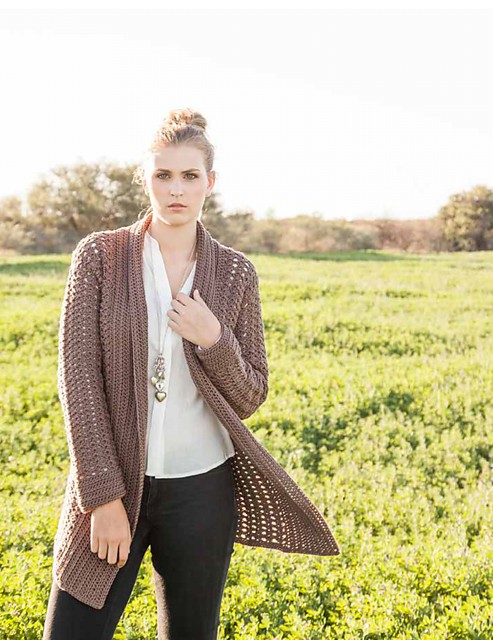 Nev­er too ear­ly to start cro­chet­ing for cool­er weath­er. Car coat spot­ted on Rav­el­ry by Bren­da Grob­ler.
They make an excel­lent birth­day gift! From Drawn to DIY.
Cutest thing I've seen made with bot­tle caps. They make great fridge mag­nets! From WhiM­Sy Love.
I don't have a paper cut­ting machine and cut­ting these by hand would be quite a chal­lenge, but I love the idea. From The House the Lars Built.
Think­ing of mak­ing a seat cov­er with this, the best thing is that even though it looks like they're flower motifs that are painstak­ing­ly sewn togeth­er, there's actu­al­ly no sewing involved! From MyP­i­cot.
Might give this a try since flipflops are on mas­sive sales at the end of sum­mer! It's got some nice instruc­tions for prepar­ing the flipflop soles for cro­chet. Does­n't include pat­tern for cro­chet­ing the shoe tops, but there are lots of free cro­chet shoes pat­tern out there, sure­ly one will work for this. From A Crafty Cook.
A very cute tod­dler dress pat­tern by One Dog Woof :D I won­der if it'd work as an adult size top too.
Odd­ish is my favourite :D Make a gar­den-full with this cute pat­tern by Yarn­mon!
And maybe hide them at Pokéstops, like Knot­ty Nicole does :D (via Bored Pan­da) I don't play Pokémon Go but if the game starts to include catch­ing cro­cheted plush I'd be all over it!! Knot­ty Nicole shares her Pokémon pat­terns on her Rav­el­ry page.
Have a great week everybody!