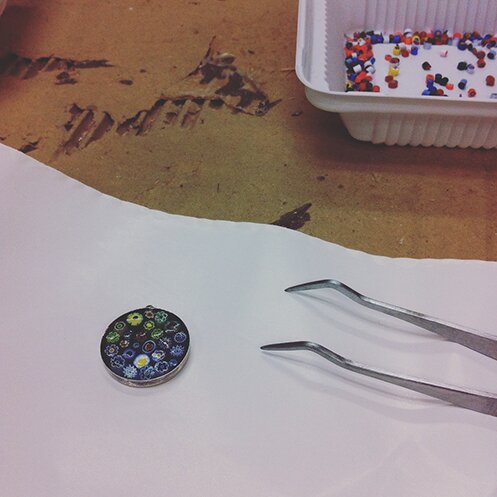 I recent­ly went to a mille­fiori jew­el­ry work­shop with a good neigh­bour, who spot­ted this Groupon and we jumped at the opportunity.
I've always been fas­ci­nat­ed by mille­fiori. I used to be obsessed with mak­ing imi­ta­tion ones with fimo when I was a kid. But I've nev­er worked with real glass mille­fiori canes. So here we are! :D
We did­n't get to make the canes but we used them in kind of a mosa­ic project, fill­ing pen­dant bezel trays with pieces of the glass canes.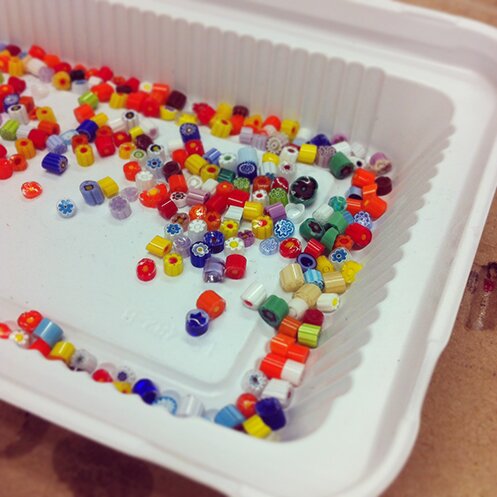 Aren't they so pretty?
I decid­ed to use blue and green ones. And I found a heart! :D If it were an art­work, I would call it "heart of the sea".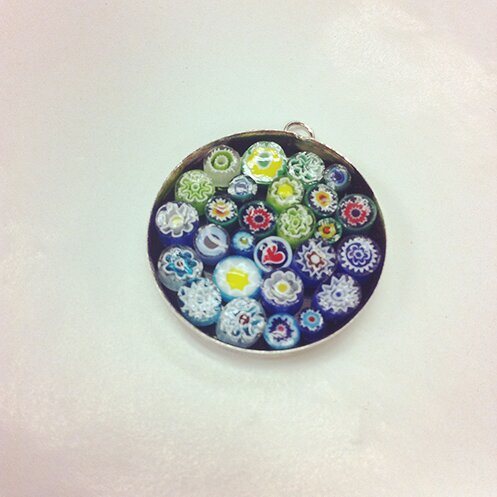 The shop own­ers would then pour epoxy or resin into it to seal all the glass pieces in. We left our pieces there for the resin to set, and picked them up a few days later.
Isn't this beau­ti­ful? I love the air bub­bles in it, and the feel­ing of depth that the epoxy creates.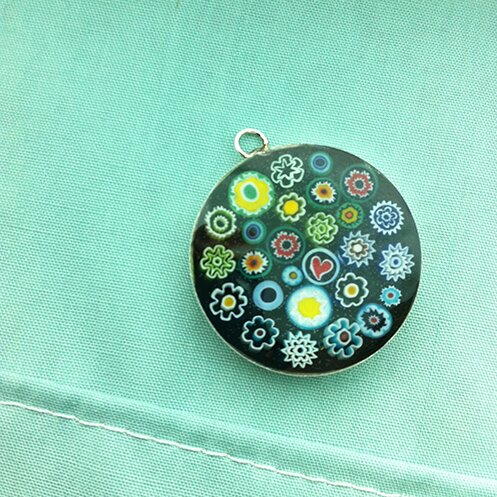 With my macro lens :D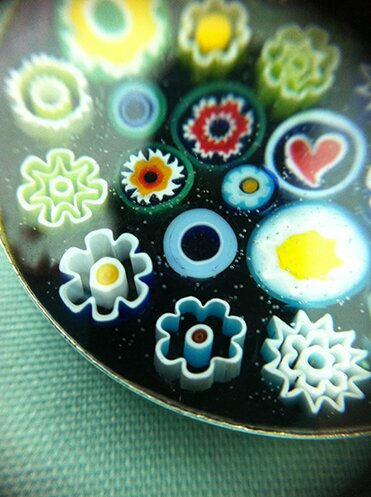 IÂ think it looks great on a long chain :D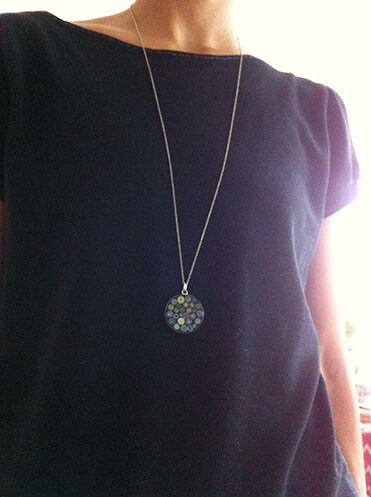 It's a bit of a trek for me to get to the shop, so while I was there to pick up my project, I went on a small adven­ture near­by :D pic­tures to come, stay tuned!
Have a good rest of the week!