Cute glow­ing ghosts! Easy pat­tern from Red Heart, link via Rav­el­ry.
How awe­some is this rain cloud cos­tume? :D From Make It & Love It.
And pur­ple rain for awe­some grown-ups. From Cur­bly.
And the most scared jew­el­ry — pet­ri­fied wood! Learn how to wire-wrap them on Doo­dle­craft.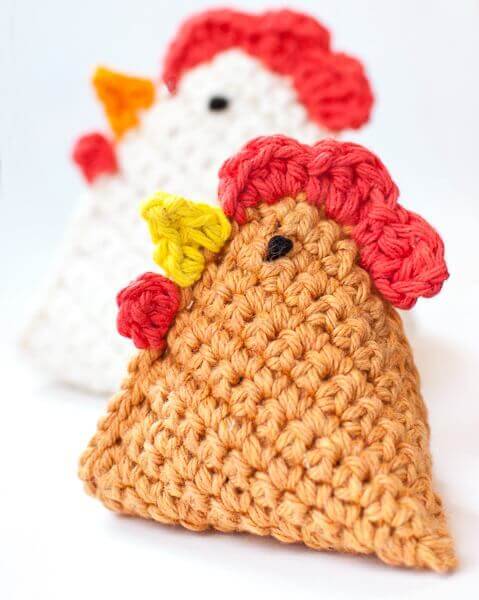 These cute tri­an­gu­lar bean bag chick­ens :D from Petals to Picots.
These hedge­hog mitts are super adorable and oh they're knit­ted flat!! From mom.me.
Make a toasty waf­fle blan­ket! Maybe the stitch will work for a sweater too… From Lu North, Strong and Free.
Ele­gant sweater, reminds me of falling leaves, from Nur­tur­ing Fibres.
Have a love­ly rest of the week, everyone!