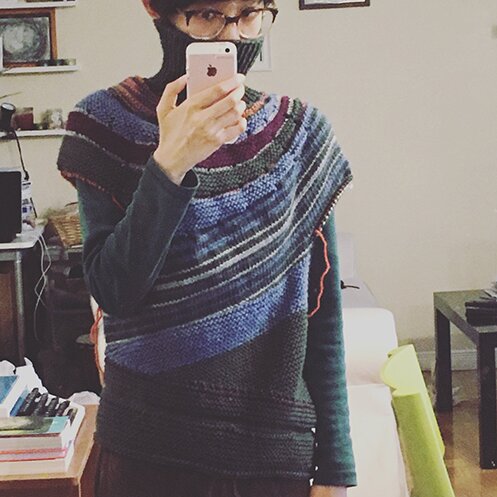 About a week ago I finished the body of the Enchanted Mesa sweater!
And I've been working on the sleeves since. I decided to knit them flat, because while I was trying to find a tutorial about picking up stitches for sleeves and using the magic loop at the same time, I read on a blog that knitting small circumference while dragging the entire sweater around and around is a pain. And the time it takes to fiddle with the stitches with a magic loop would probably be the same as seaming the sleeves later. I can totally imagine that.
The one sleeve has different colour stripes, the other has garter ridges. I'm currently working on the last couple of inches of the second sleeves! :D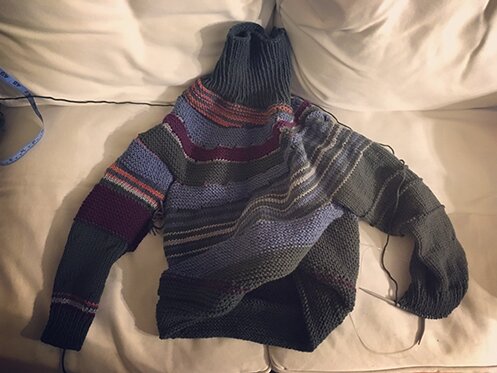 Have a happy week!