Also nice for layering in the fall with a fuzzier yarn I think! Beach robe by Two of Wands.
Cheerful origami cacti, links to diagram in Bluebells Design's post!
The cutest chairs have paws. Pattern from Let's Knit (email signup required to download).
This is ingenious! A jellyfish cap for air plant by One Dog Woof.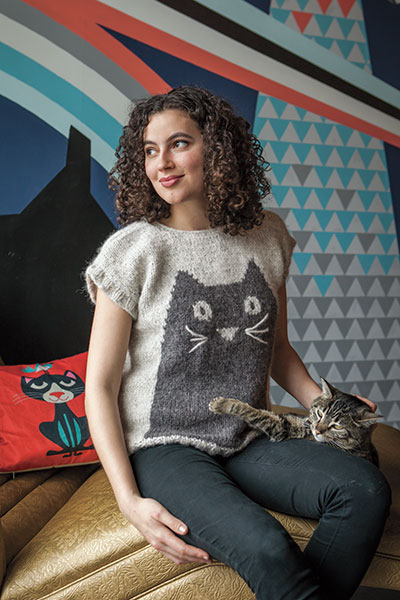 This cat sweater! Paid pattern by Knit Picks.
Looks like a speedy project and super squishy. Bunny slippers by Persia Lou.
Brilliant egg cozies for summer brunch-time. I love the pom pom flowers :) By Twinkie Chan.
For us cat admirers who're allergic, the coziness of a cat scarf without a real cat! From A Beautiful Mess.
Happy weekend, everyone!