Was looking for a perfect moth patch for my jeans jacket but couldn't find one that I liked, so I decided to crochet one!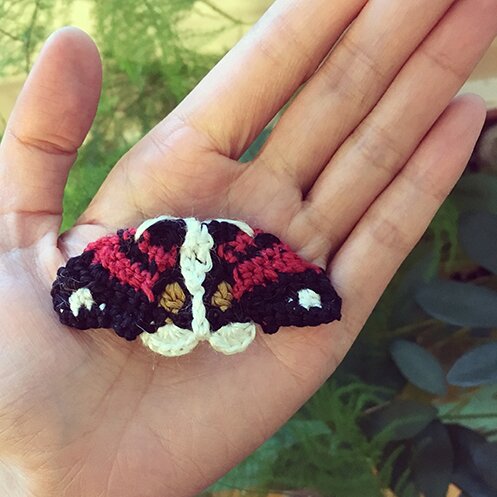 Made with a 2.5mm hook and some sport weight cotton. I made the two larger wings and the middle part separately, then sewed them together. I used a lot of fabric glue on the back to stick down the yarn ends. It was a fun one evening project!
Here it is on my jeans jacket :D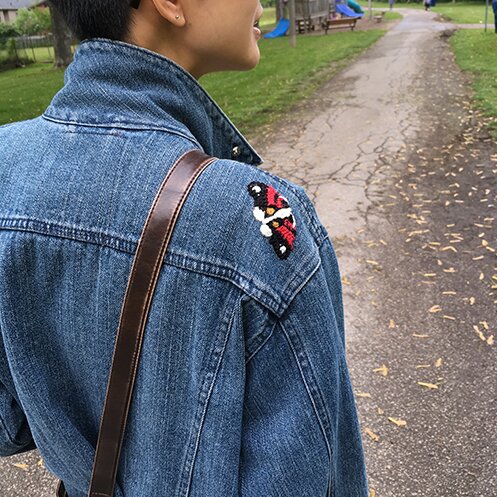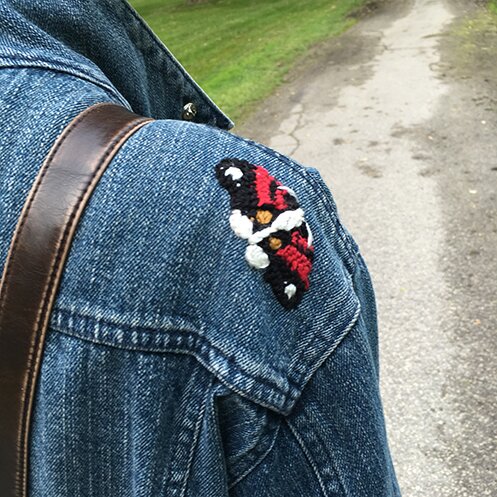 Happy June!