Never too early to start knitting hats! The seed stitch adds a nice texture to this one. From Lion Brand Yarn (scroll down in post for link to hat pattern, free but registration required).
Simple yet bold poppies to add a stylish touch to any jacket. From Picot Pals.
Oh my goodness, MUST MAKE! From Make & Do Crew.
Make space for zen. Simple desk zen garden from Dwell Beautiful.
Never heard of shower melts before, but I think these vapour rub flavour ones would make a good practical gift! Would probably be better used than bath fizzes I think. I for one hadn't taken a bath since I was a kid, always prefer showers. From The Homespun Hydrangea.
Macrame can be beautiful, hipster and not hippie. Necklaces from Lia Griffith.
Also from Lia Griffith, these beautiful flower rings! I think they would also make gorgeous earrings, and no one will be able to tell that they're made from shrink plastic.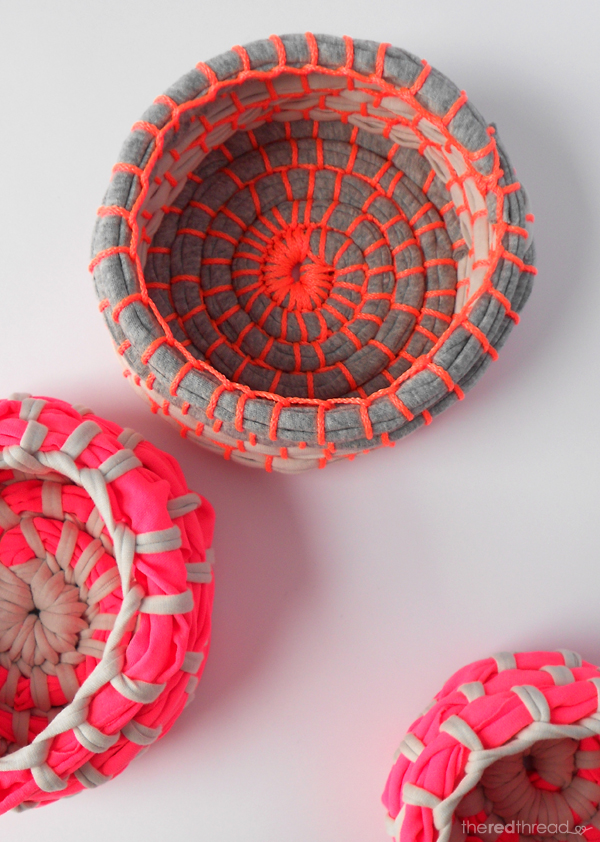 These fabric coil bowls are intriguing, and made from t‑shirts! From We are Scout.
Great alternative to actual birthday cake, or just for tea party! From Tikkido.
Looks super fancy but the recipe seems simple enough for me to tackle! And with croissants! From Make & Takes.
Happy summer crafting! :D