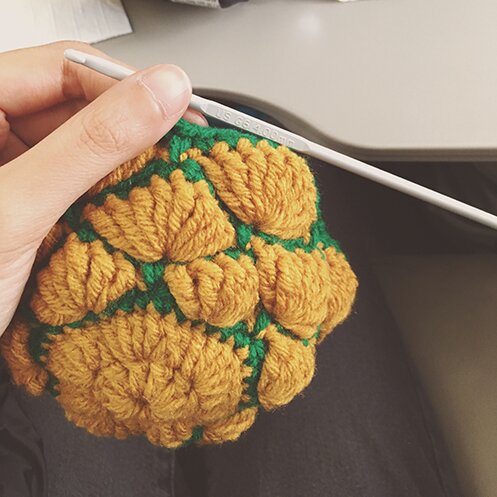 I started the pineapple purse on the trip to New York. Here's me participating in International Knit in Public Day in Brooklyn! (We had checked out of the place we were staying at and had a free morning before our flight in late afternoon, hence lugging around all our bags)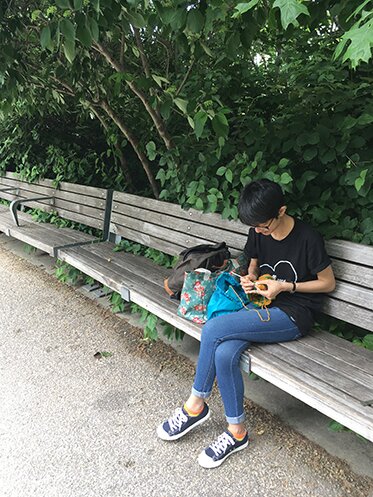 Made the straps when we got home. I think I made them too long, it was a bit hard to gauge… it works ok for now, but if they continue to stretch as I use it I will have to replace them.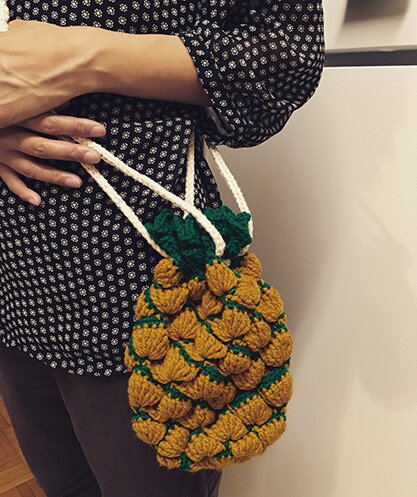 Here it is in action, at the Devil's Punch Bowl in Hamilton, Ontario!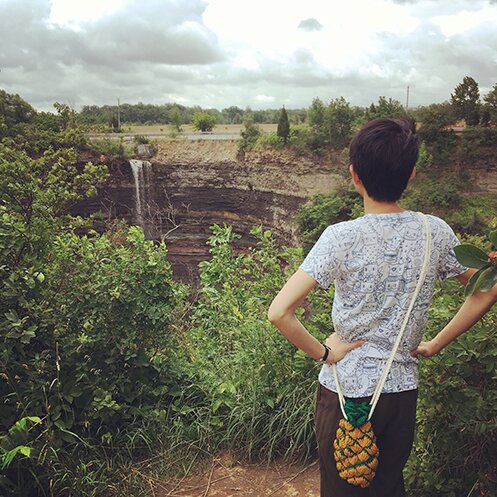 Much fruitiness at the Punch Bowl :D Here's another look at this beautiful display of rock strata.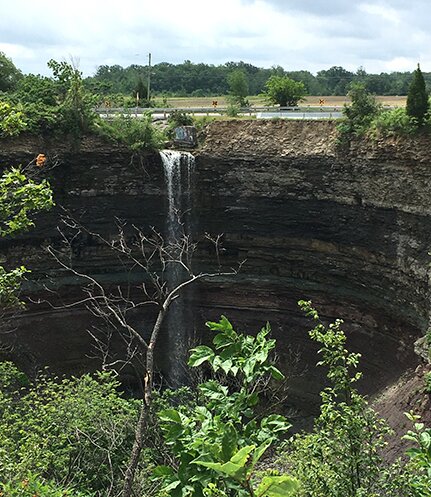 I wish we had the time to figure out the trail to the base of the cliff. The view up on the face of the escarpment must have been magnificent. But we were heading out to visit family and there was a thunderstorm was coming, so we didn't want to get stuck on a trail in the woods in the rain.
According to the Waterfalls of Hamilton brochure that I picked up in the nearby Punch Bowl Market (more on that in a minute!), Devil's Punchbowl Falls was created at the end of the last ice age 450 million years ago, carved by huge amount of meltwater rivers that plunged over the escarpment. The Punchbowl is the only area where one can view such a large vertical display of Ordovician and Silurian stratified rocks. My phone camera didn't capture it super well but you can see a brilliant teal band of rocks in the middle of the cliff. We will have to go back one day and see it better.
And the Punch Bowl Market is a treat in itself! We had a lunch of very fresh, very delicious pies (chicken, strawberry rhubarb, beef) under lush hanging plants in the patio outside :) They also sell a lot of homemade preserves and sauces, and the decor is delightfully retro :D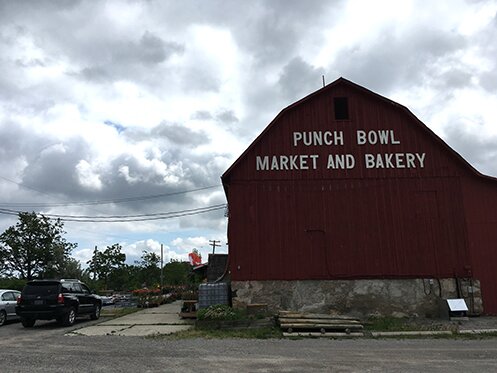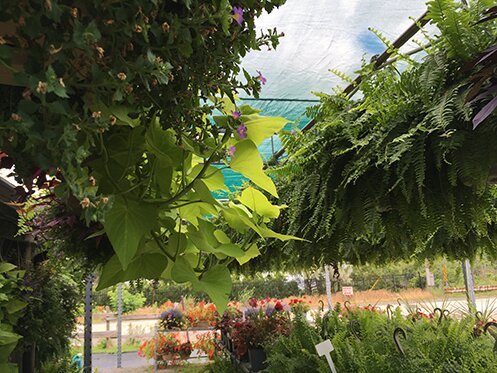 If you ever find yourself in the area, be sure to visit, along with the many many beautiful waterfalls in Hamilton area. I've only visited one other waterfalls in the area, so maybe a summer road trip is in order :)
Have a good rest of the week, everyone!