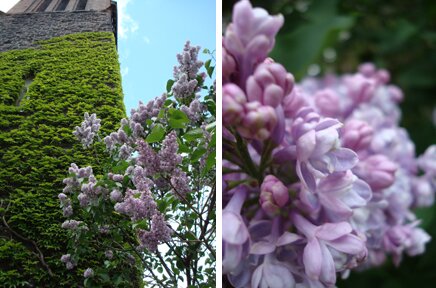 This is a day late… I have a feeling I won't be able to keep to this blogging schedule very well… it's been a busy week and I'm anticipating a busier-than-usual week ahead, so I probably won't be able to spend as much time crafting and posting as I like in the next little while… oh well.
So, anyway, there is a lilac tree (I think it's a lilac tree… wish I were more knowledgeable about trees…) growing outside of our church. And the wall is starting to be slowly blanketed by vines…
This is for all of my loved ones who like purple :)
Have a wonderful weekend!