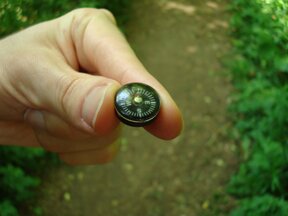 We went for long walks in a dif­fer­ent parts of the city this past week­end, in the woods and there was a creek and it was a bit hilly. Remind­ed me of the hob­bits. And Mike always car­ries a small com­pass in his pock­et so we don't get lost.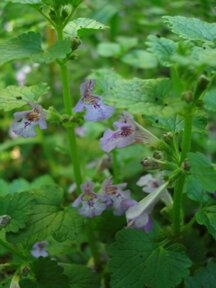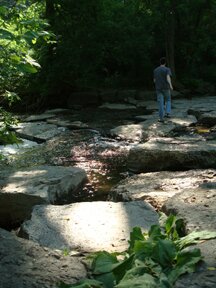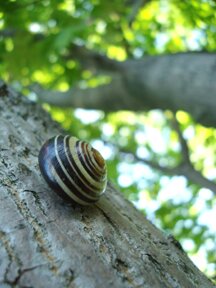 And mush­rooms! I've nev­er seen such huge mush­rooms grow­ing in the out­doors before! Eleven­sies, anyone?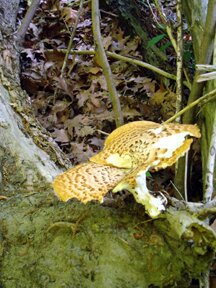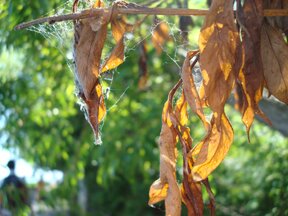 Kind of cool to look at. It's like the bugs decid­ed to cel­e­brate Hal­loween ear­ly and put thick cob­webs all over the bush. Or like a cater­pil­lar apart­ment, because all the cater­pil­lars live in dif­fer­ent parts of the bush wrapped in the cobwebs.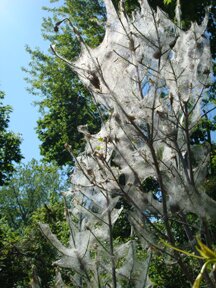 And this bloom­ing pink tree was a real treat.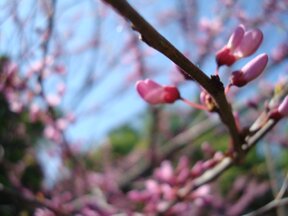 I real­ly appre­ci­ate these parts of the city where one could pre­tend to be a hob­bit and look for mush­rooms and iden­ti­fy dif­fer­ent trees by their leaves and lis­ten to the bub­bling creek. Hope your week­end was great!