Today I stum­bled upon this love­ly, love­ly, love­ly piece of cro­chet heav­en, all full of cakes, all made for charities!
~Cake Sachets by Nor­ma Lynn Hood~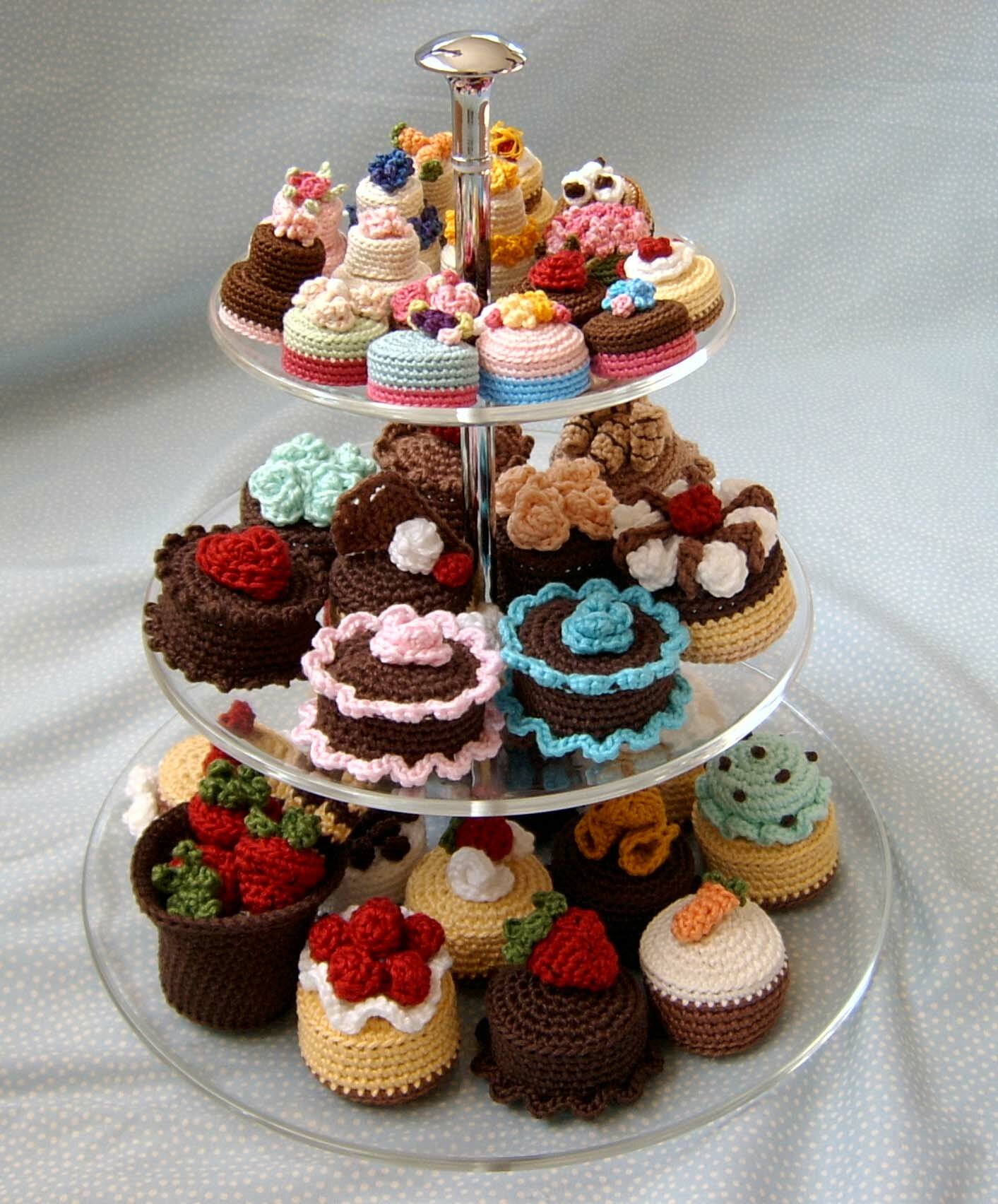 Oh. My. Good­ness. I under­stand that you might need a moment to take them all in. So I'll pause…
…
…
…
Just look at the incred­i­ble details! (I'm par­tic­u­lar­ly drawn to the car­rot cake in the bot­tom right — the tiny car­rot is just too adorable) And all the dif­fer­ent kinds! AND! Instead of plain ol' Poly­fil, these cakes are stuffed with laven­der sachets — pret­ty + func­tion­al = Bril­liant! And the line-up of Fairy Cakes are just so, so cute I almost melted.
And yes, these rare treats are made and sold for char­i­ties, but the retail places where they're sold are in San Fran­cis­co… which is kind of far from where I live :(
But the kind woman who runs the shop has also gen­er­ous­ly post­ed free pat­terns for some of her sweet cre­ations, includ­ing a Twinkie and this Sun­dae Oh La La Cheese­cake!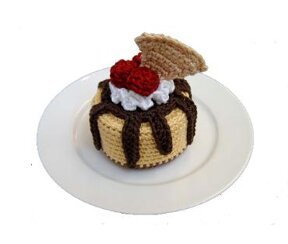 Oooh la la! I think I might make a cake or two, or cup­cake, with that adorable tiny car­rot on top! :D I hap­pen to have a jar of laven­der sit­ting on my shelf, my mom bought it for me from her trip to Chi­na. But maybe the car­rot cake should be stuffed with cin­na­mon sticks…? Yay, projects!
So, any­way, if you have a moment check out Cake Sachets! :D They're just so amaz­ing and it's an all-around great inspiration.
Have a sweet Sunday!