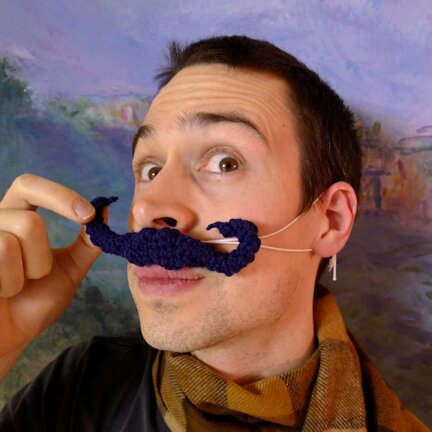 Another extensive gift project this year was the set of crochet mustaches, for my brother-in-law. And of course we tried them on ourselves before giving them away, with our European backdrop.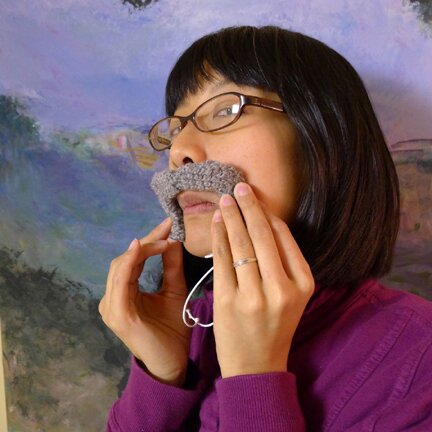 I followed the mustaches, three ways pattern from Wunderkammer. It was a really fun pattern, and also a great way to learn shaping and sculptural forms in crochet.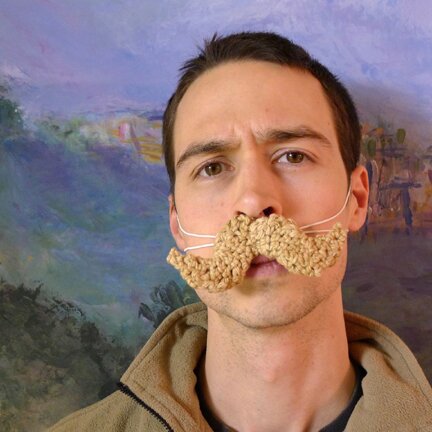 Back in September I tried to dye some yarn with coffee — and this is the secret project! The coffee-stained mustache! :D
And all the mustaches got tucked in a shadow box so when one isn't playing dress-up they can also be enjoyed as an object d'art.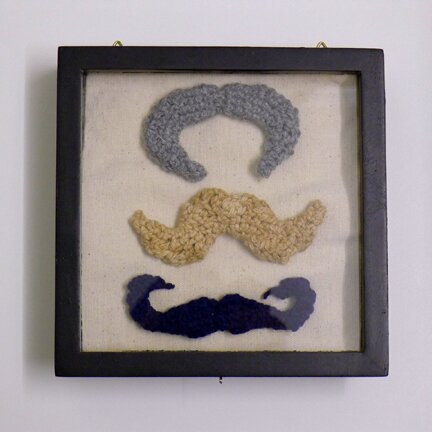 Christmas morning just got more stylish! :D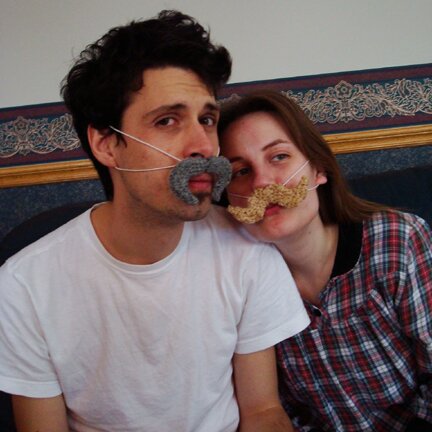 I also made these fiesta slippers for my sister-in-law. They were made from the granny squares I was making during the make-along in September, following this pattern.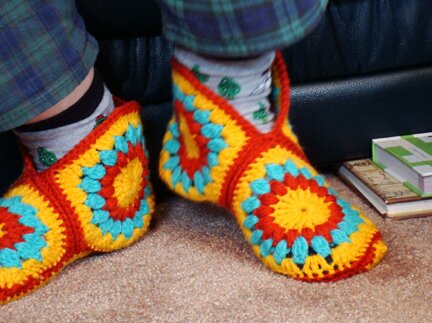 All in all I'm just thankful for the time and laughters shared with families we don't get to see very often.
Cheers!