We took a short trip up north on the week­end. I found out after I got there that Zumi was out of bat­tery. I was a bit dis­ap­point­ed, but still hap­py with the pic­tures the pink cam­era took. There are more pho­tos in my flickr set, but here are some of the ones I liked.
Sun­rise over Muskoka.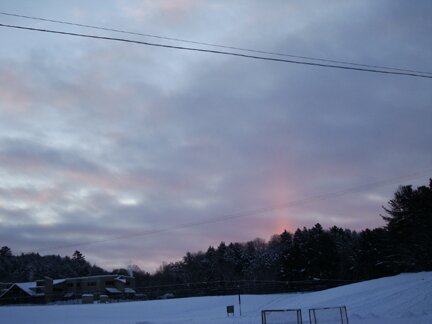 At lunch time, ici­cles glim­mered in the sun off the roof of the din­ing hall.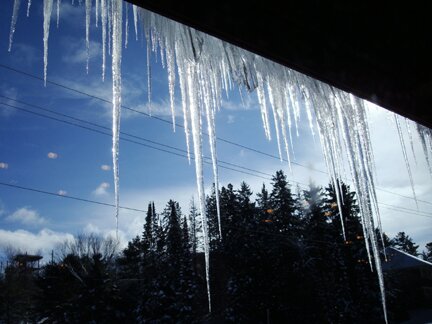 Late after­noon, the sun start­ed to set over Lake Rousseau.
I paint­ed a tile in the art cab­in. (The paint nev­er dried prop­er­ly in the cold and lat­er melt­ed along with the con­den­sa­tion on the tile — just like a real snowflake!)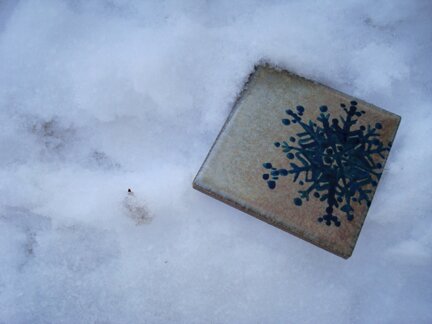 The next morn­ing, more explo­rations by the lake. There was a cir­cle of unfrozen water near the dock, and it was so blue.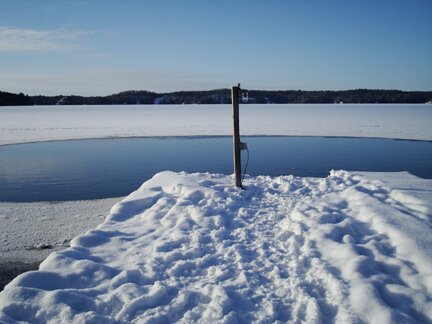 Home­bound. I was mes­mer­ized by the dust-frost­ed school bus win­dow and how it fil­tered the sun­light and shadows.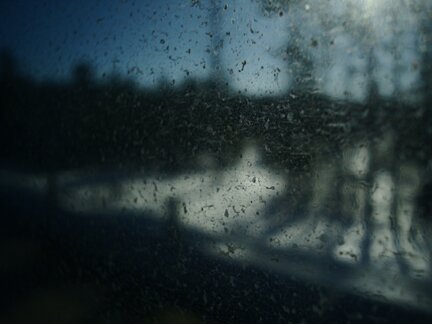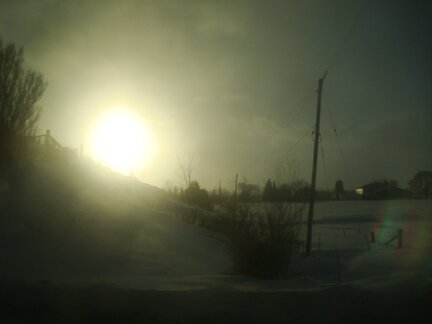 Back on city roads again. The school bus bask­ing in the warm glow of the set­ting sun.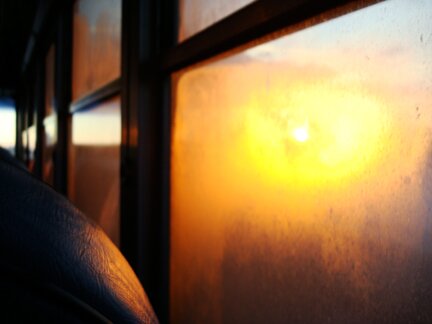 So, what I learned from this trip, is that over the years, though my com­fort zone has been stretched in cer­tain ways, it's also become restrict­ed in many areas. As I became old­er I learned more about myself and I learned to bet­ter avoid stress and stress­ful sit­u­a­tions. I learned to avoid sit­u­a­tions that would poten­tial­ly trig­ger unpleas­ant mem­o­ries. So it's rather unchar­ac­ter­is­tic of me to take this trip, but some­how I felt that I need­ed to do this. And I guess I need­ed to do this so that I know I'm not as adapt­able as I thought I am and I still have a lot of spir­i­tu­al and emo­tion­al grow­ing to do.
Any­way, I think this makes some good reflec­tions on Chi­nese New Year's eve! A new year begins and hope is renewed as we look for­ward to spring. (Er, despite the snow­storm that blast­ed through the city last night…)
Have a hap­py Wednesday!