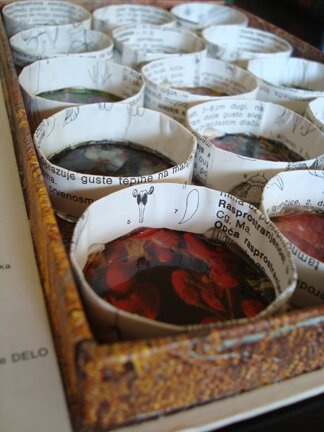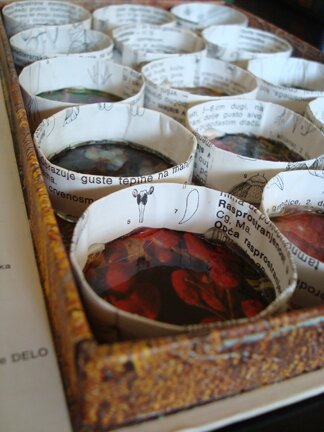 Recently I received a lovely email from a visitor to the blog :D She's an editor of a book arts journal in Australia (being able to connect with wonderful people from different corners of the globe is one of the best things about keeping a blog! :D), who kindly shared not only encouraging words but also lots of great ideas and inspiration about printmaking and book arts. (One of which is gelatin printing — so intriguing! I've got to try that out soon!)
Conversations about book arts reminded me of a bookbinding class I took while in university. (Ah, that was quite a few years ago…) The bookbinding course was one of my favourite classes, and one of the coolest assignments was the altered book project, using discarded books from the Reference Library.
I pulled this botanical reference book from the discarded book pile.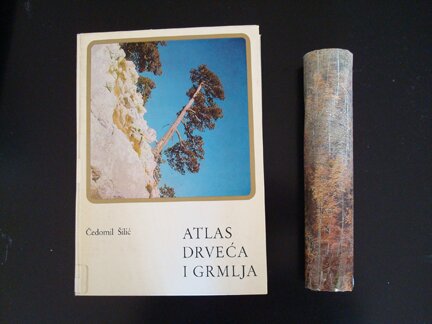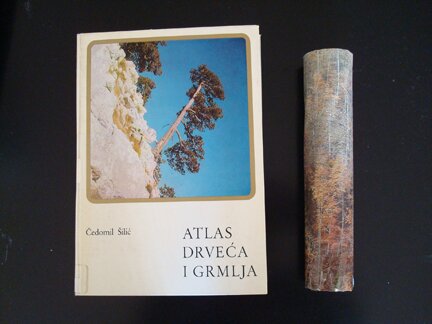 I couldn't read the text, but I loved the pictures of flowers and plants. One of my first childhood toys was a kaleidoscope, and I remembered how much time I've spent looking through it, couldn't put it down, just mesmerized. I thought the bright photographs of the plants and flowers would make beautiful images to look through with a kaleidoscope. So that was what I made (cylinder on the right), and I covered it with the end papers of the book.
It really does work! See? This is the hole through which one looks in, made with the table of contents.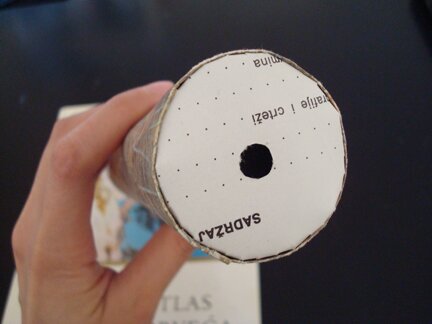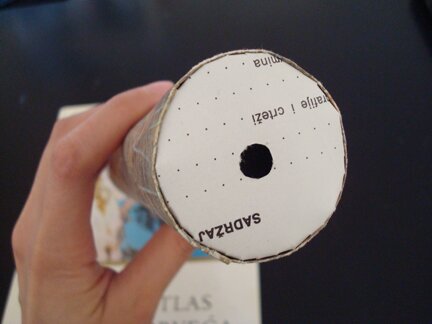 The book now houses the interchangeable "lenses", made with the pages of photographs and illustrations from the book. Kind of looks like a collection of specimens in petri dishes.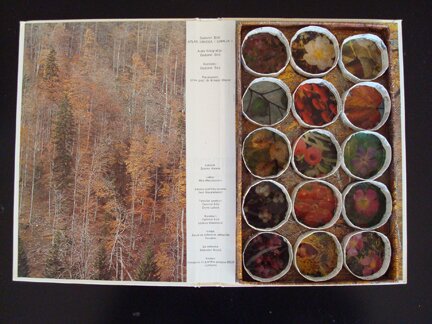 The end piece fits around the looking tube like this…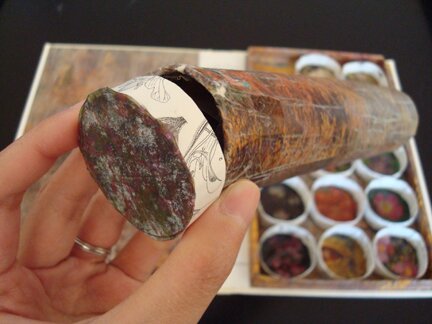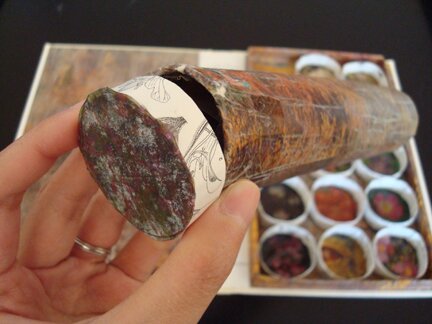 And you turn it and take a look through… (psst! click for a larger image!)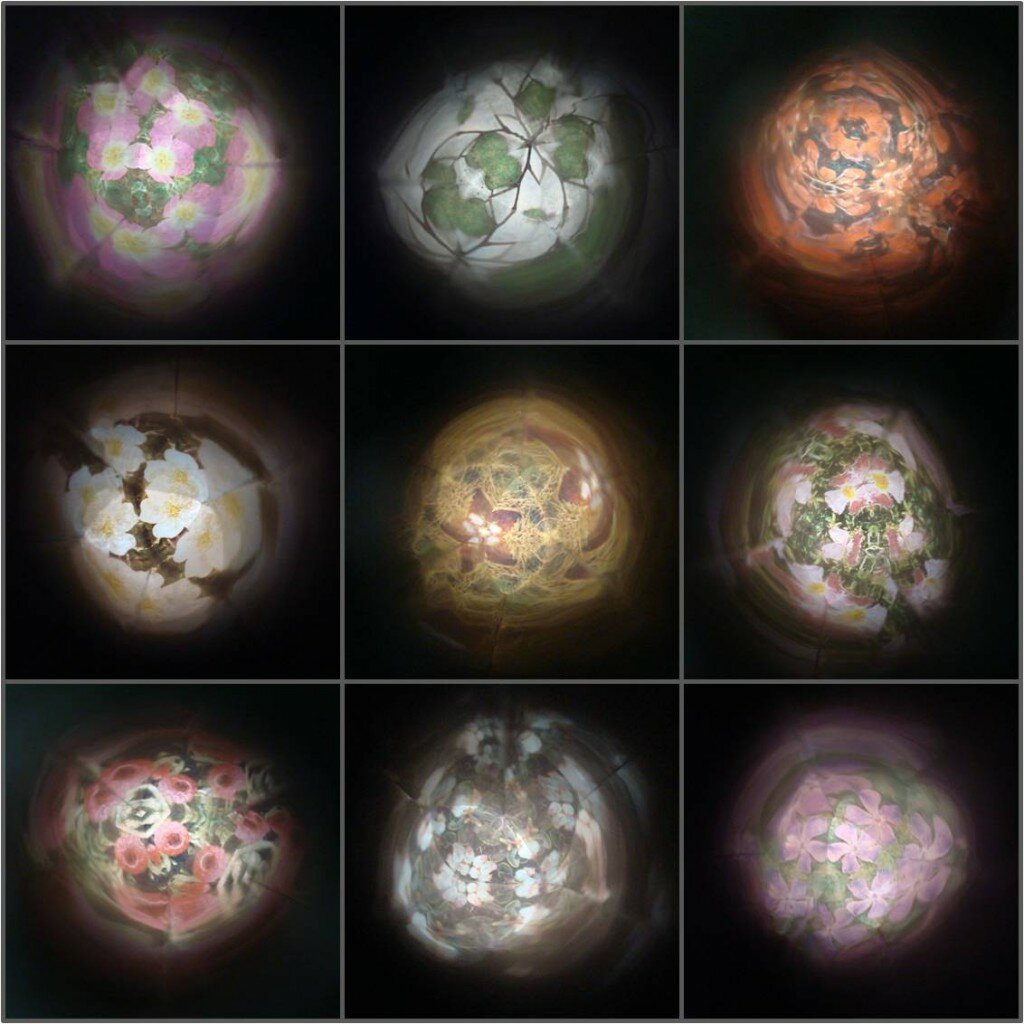 It's more crafty than "artsy", and I guess since I was attending an art college I should be making something "artsy", with more of a statement or meaning or whatever, but I was rather happy with it. Just a simple appreciation of light and the perfect beauty of nature.
And with the brilliant weather we've been having lately, I've had a great time looking through all of the "specimens" again with the lovely sunlight streaming through.
In order for the kaleidoscope to work I made the images transparent. That process in itself needs a post of its own, I think. I'll write about it more in the next week or so, stay tuned! :D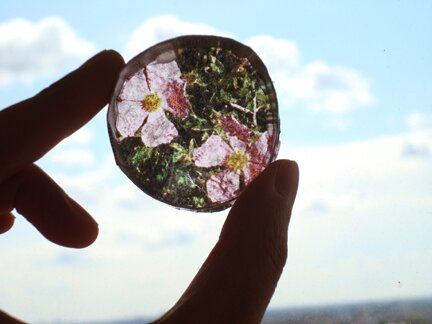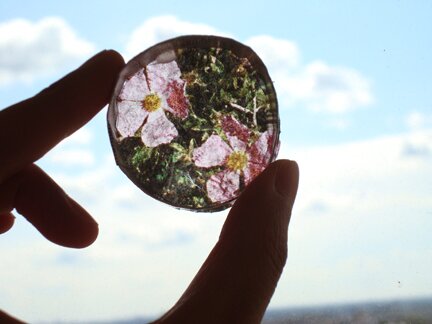 Have a great day! :D