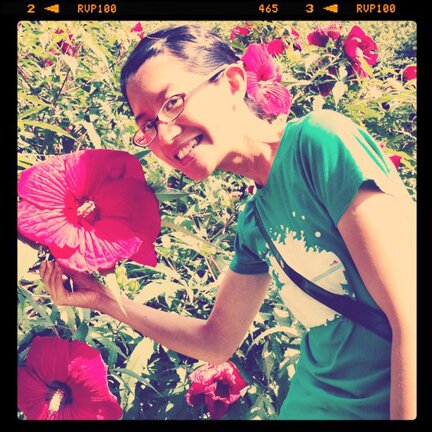 Sat­ur­day was a real­ly sun­ny day, and we were thrilled to see that the large red flow­ers in the park near our build­ing are once again in full bloom! Not sure what they're called but they look like hibis­cus, which is a very com­mon flower in Hong Kong and are called 大紅花 in Chi­nese (direct trans­la­tion: big red flower. We Chi­nese are a very prac­ti­cal bunch when it comes to lan­guage. And oth­er things…). They are so HUGE! And made me so hap­py :D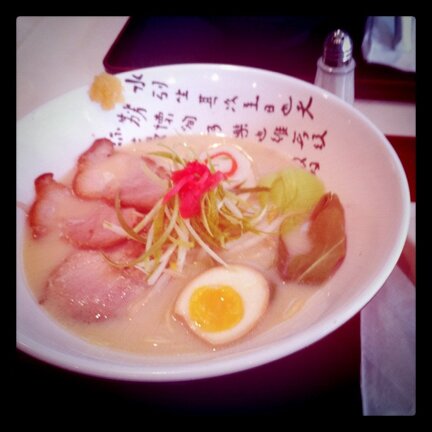 Tonkot­su ramen! I was most impressed by the per­fect­ly boiled egg. I think it's the best boiled egg I've had in a ramen. The broth was also excel­lent — good to the last drop :D I would total­ly rec­om­mend this place if you're ever in town!Â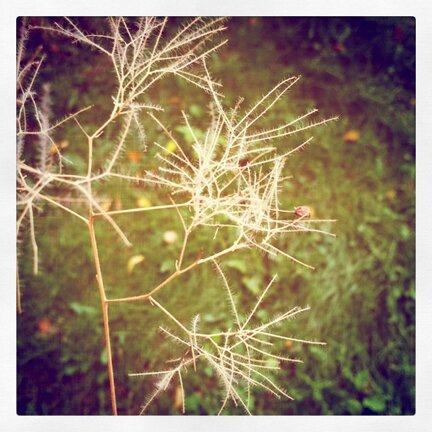 Seeds (?) from the smoke trees, tum­bling down the streets like giant dan­de­lion seeds.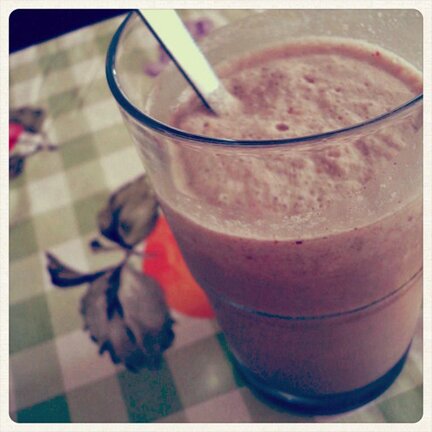 Sun­day after­noon we enjoyed some hand­made milk­shake — just cook­ie dough ice cream, milk, and ice all whirled togeth­er in the blender :D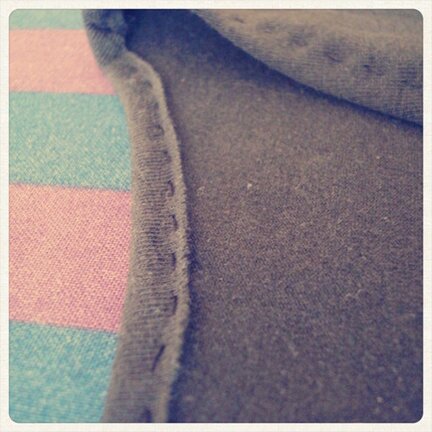 Also spent the after­noon hand-sewing — more on that lat­er :D
Was a good week­end over all. Hope your week­end was love­ly — wish­ing you a great week ahead!