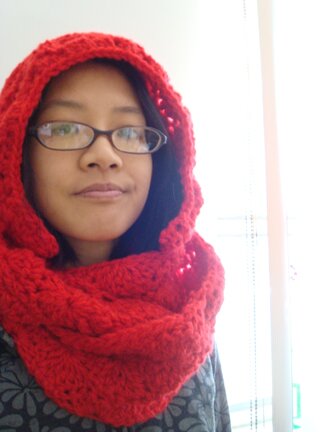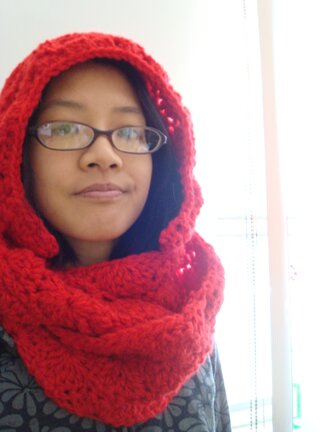 I decided to add a hood to the candy apple infinity scarf I made earlier in the fall because the weather started to get cold enough that I needed to wear hats but I couldn't find a hat to match the scarf.
I sewed buttons to the hood so it's detachable. The larger gaps between the stitches in the scarf act as button holes.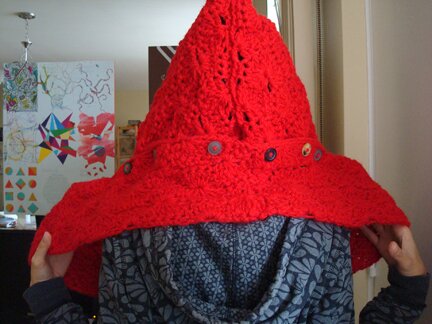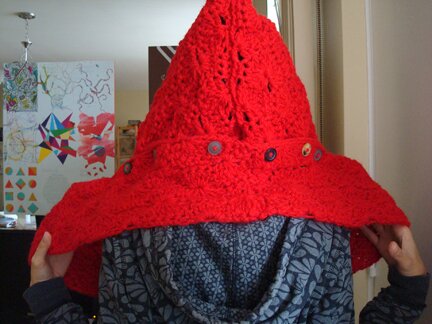 What the hood looks like without scarf…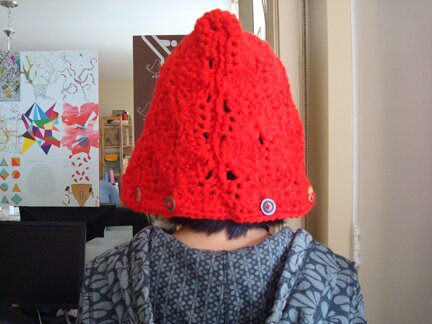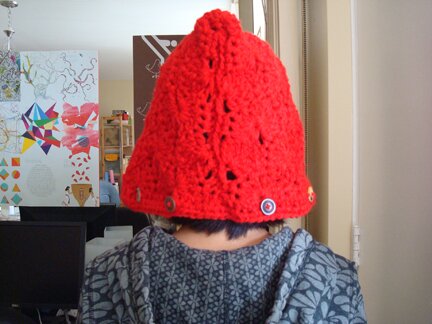 It was just a long rectangle folded in half, then sewn on one side. I used the same star stitch pattern and started with 51 ch, then followed the pattern until the piece was about 8 inches tall.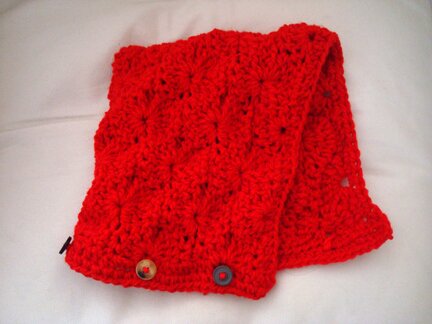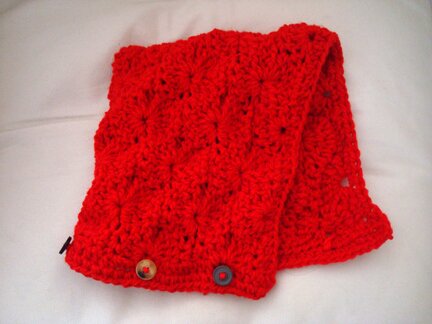 Side view…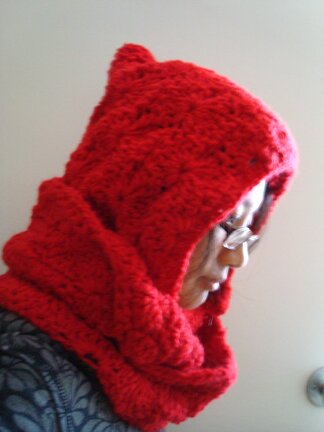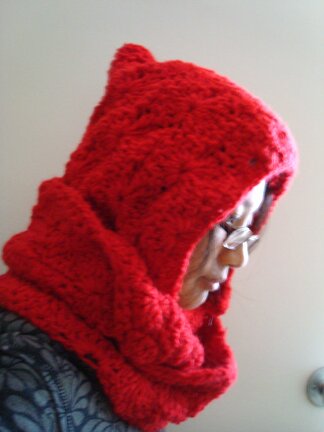 I wore it to the Christmas market at the Distillery! :D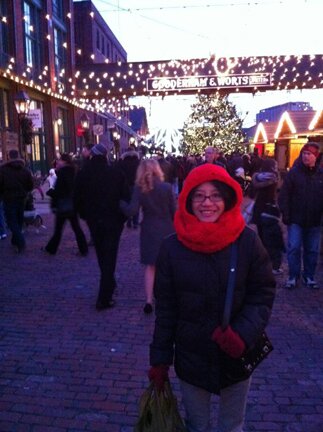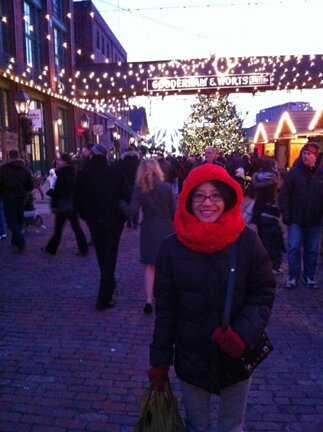 Kind of like a giant space helmet worn on top of my coat… but it's merry and bright! :D
Have a lovely Wednesday!