Chinese new year celebrations traditionally last for ten days. Well, at least from what I remember. I remember having a rather prolonged holiday from school, returning to school after the 10th of the lunar calendar.
So! Festive eating is ongoing this week :D
My parents have an assortment of new year sweets and snacks out in a special three-tiered candy box that only comes out during the new year. In the top right corner are red watermelon seeds. In the top left are some crunchy sesame cookies.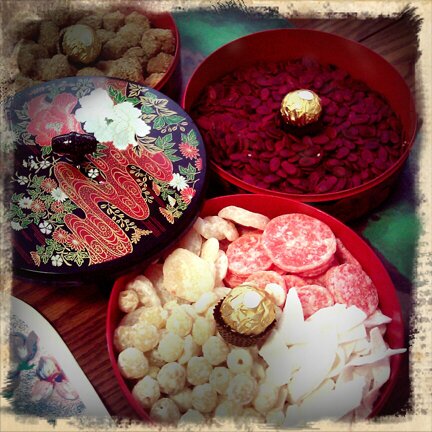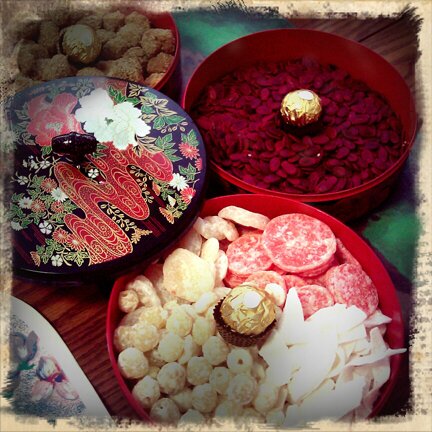 Here's a close-up of the candied carrots (the orange discs), candied coconut (the long white pieces), and candied lotus seeds, and I think the beige discs are candied pineapple. I also like the candied winter melon pieces but my mom didn't get those this year, which is ok, because candied coconut is also my favourite :D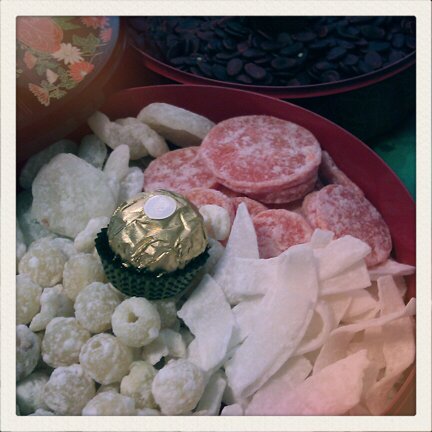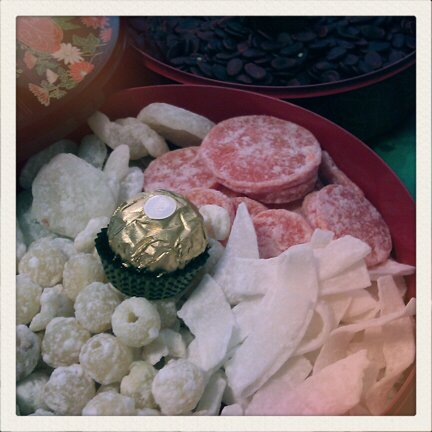 We brought home these funnel cake-like fried pastry, made by my cousin! :D Have been eating them throughout the day as I was reading. Gotta take a picture before they're all gone…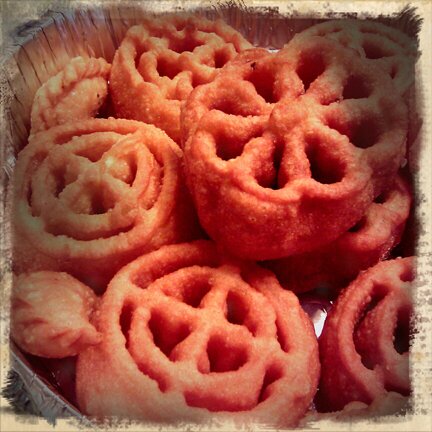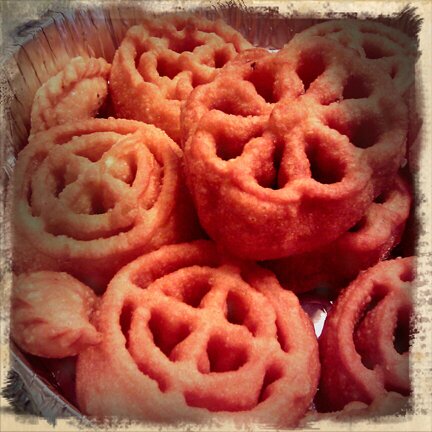 And my parents gave us some turnip cake. That's Mike's favourite.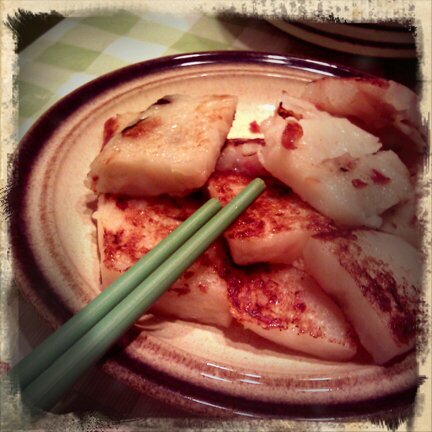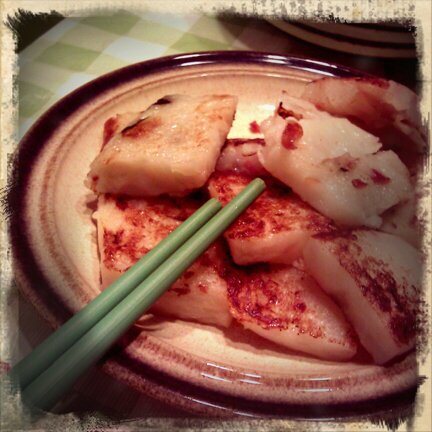 Have a happy Thursday! :D