Oooh, a jello origami crane. There's a video on how to make one on My Jello Americans :D
From the owner of one of my favourite blogs, Lil Fish Studios — tutorial for a needle felted mushroom terrarium on Lark Crafts!
Heart wreath made of long balloons, white glue and yarn :D An ingenious idea by Michele Made Me.
I love that the maker's named it the harmony necklace. Definitely on my to-make list. How-to on Quiet Lion Creation.
Super awesome tea bag cookies! I suppose any sugar cookie recipe would do — but the idea is brilliant! Spotted on Party Frosting.
These mittens look super cozy and remind me of pink marshmallows. Sewing pattern for the convection mittens on Foxflat's Blog.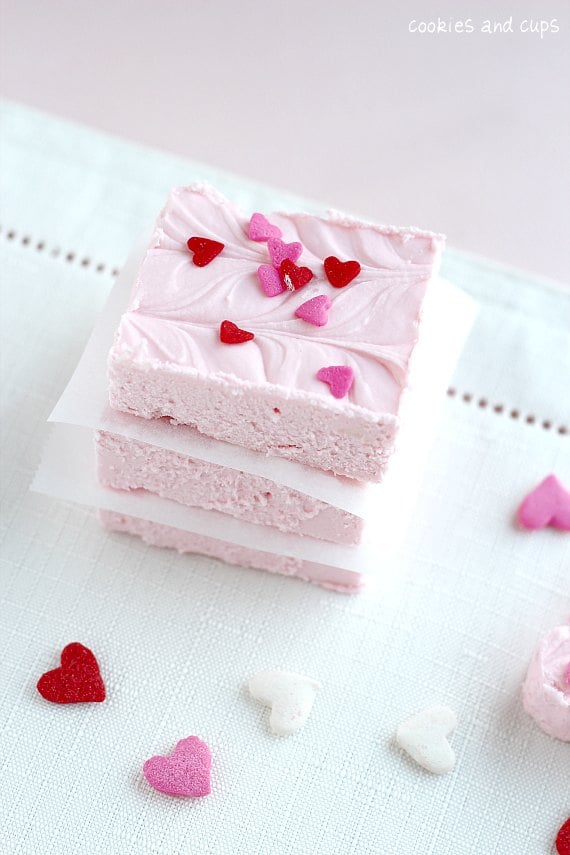 Two ingredient strawberry fudge! Very cute and looks like the kind of cooking I can tackle :D Though I dob't think I've seen ready-made strawberry icing at the grocery store before. Maybe they have them in your neighbourhood? Recipe on Cookies and Cups.
I love the simplicity and the drape of this sweater. Also looks like the kind of knitting I can tackle. Pattern for size XL is free on Pickles!
Wishing you a lovely weekend!