Spent the past week crocheting and sewing, and finally a shop update! :D I haven't been putting a lot of effort into the Etsy shop, to be honest, but my friend has just opened a physical shop downtown and I really wanted to make some stuff for her, so I thought I'd put some new stuff in my shop as well :D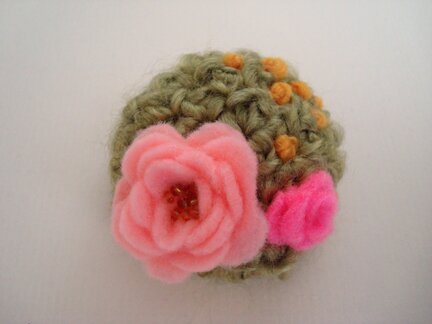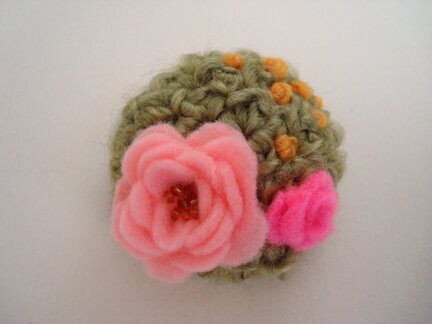 I had this idea in my head for a long time, a grassy brooch with flowers on it, but couldn't figure out what I should use to make the flowers, what kind of flowers I want to make, etc. It finally all came together when the weather was getting warm and the dandelions started blooming, and I was reminded of the backyard in my family's first home in Canada. It was in Northern Ontario and we had wild roses and, of course, dandelions in the yard. We've never had a yard or garden in Hong Kong, so this was quite new to us. We planted other things too, like pansies. But the wild roses and dandelions, they're the ones that came back spring after spring without watering, tenaciously, persistently, care-free.
So! The spring garden brooch is in the shop! :D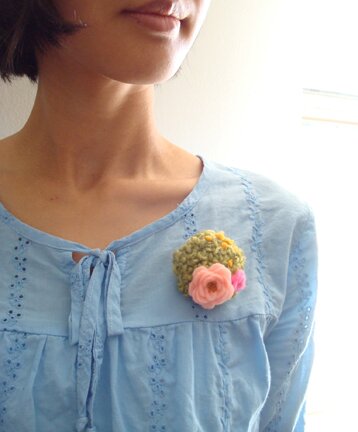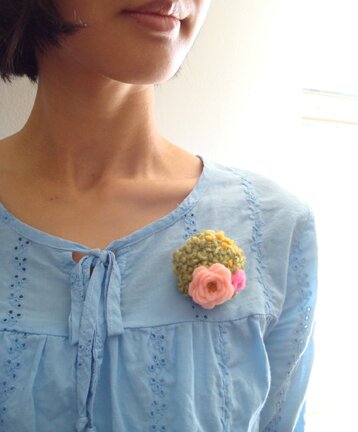 I also made an oval one.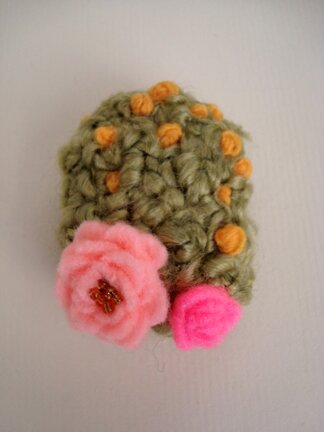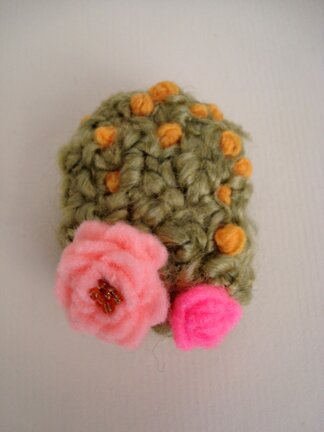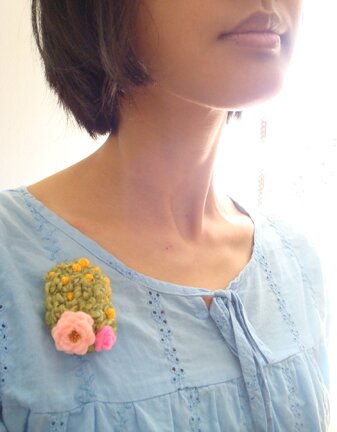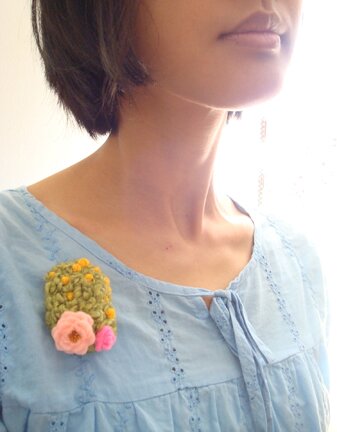 The brooches were a lot of fun to make. I'm hoping to make more soon, maybe with different flowers.
And here's snow mushroom's cousin, spring mushroom! :D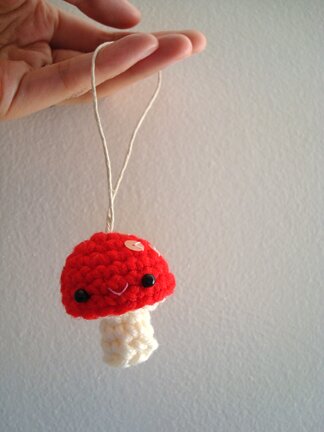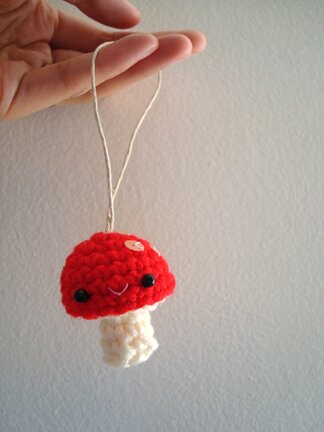 Spring mushrooms like sunbathing and picnicking on sunny days and falling asleep to the sound of the rain. He has shiny sequins on his cap.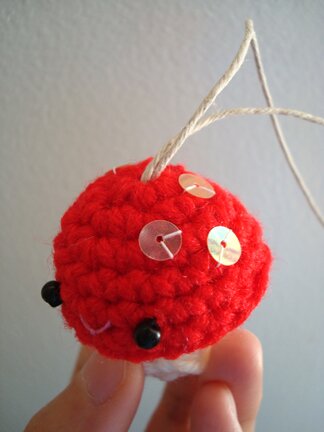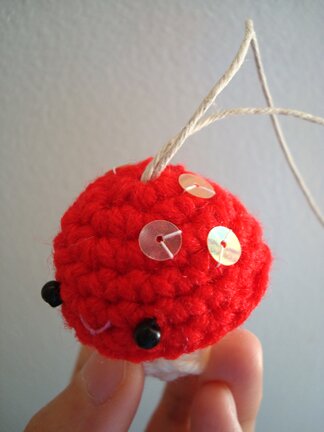 There's also another cousin of snow mushroom, the snowflake mushroom. She will be living in my friend's shop.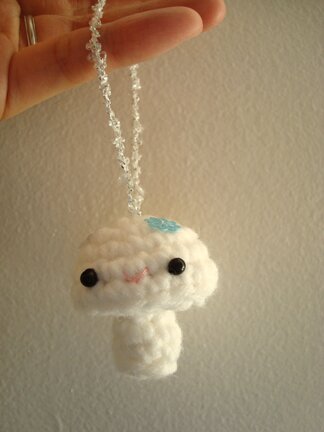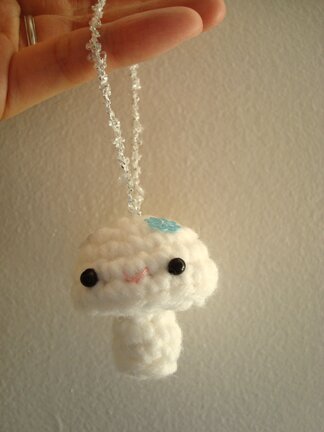 Snowflake mushroom has snowflakes on her cap.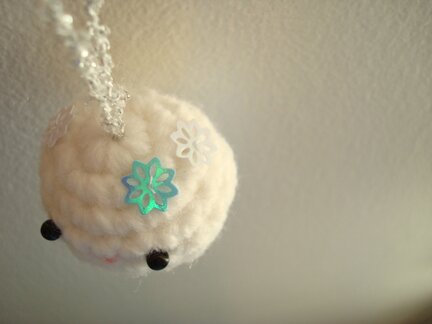 The original snow mushroom is still available at the shop :D
And here are the ones I'm bringing to my friend's shop — the teacup mushrooms!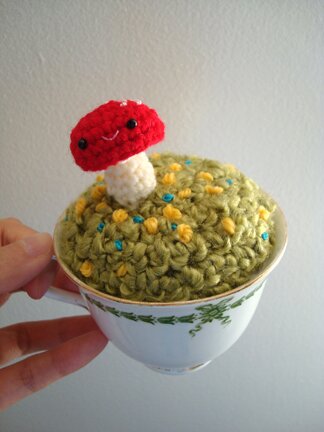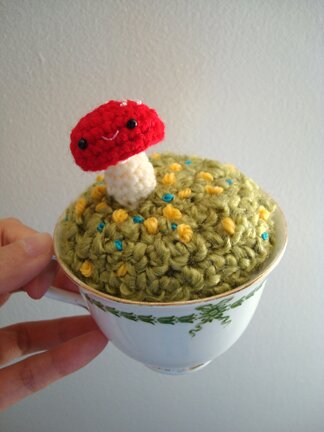 It's also an idea that I've been thinking about for a while. The grassy bit is a lid, so one could put things in the teacup, like candy, loose change, a rock collection, love notes…
Here's another one…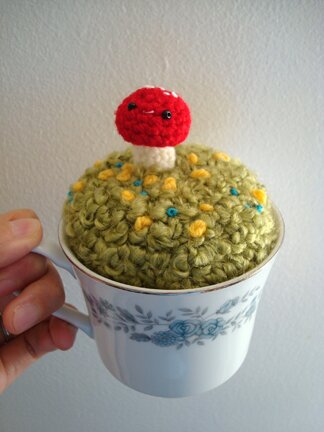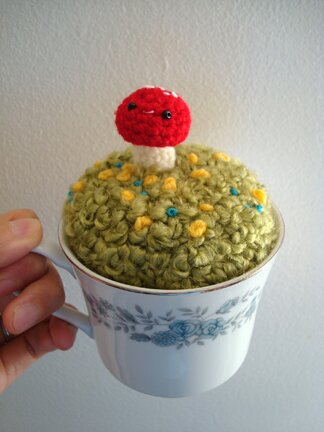 When I was at the thrift store I saw these glassware and I thought these would be just perfect for the snow mushrooms! So I had to make them too.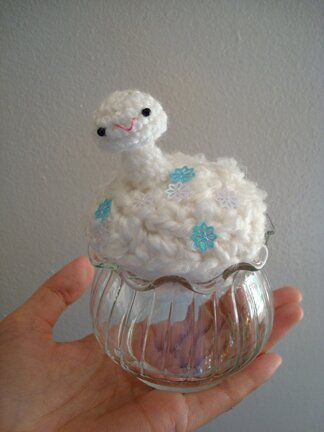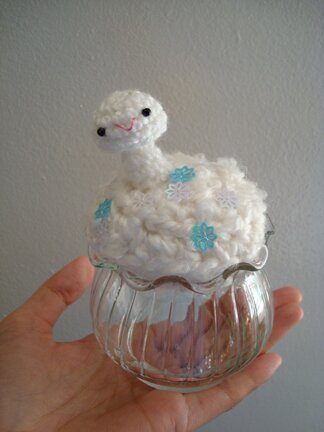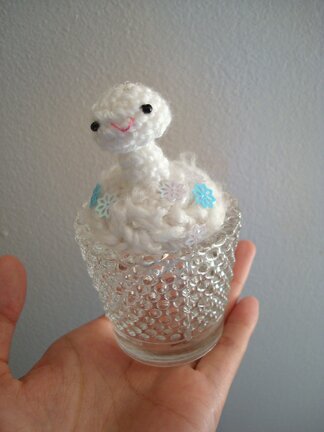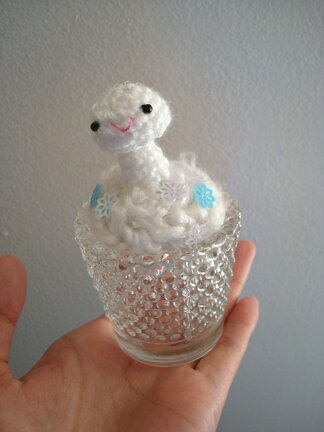 They have sparkly beads on their caps :D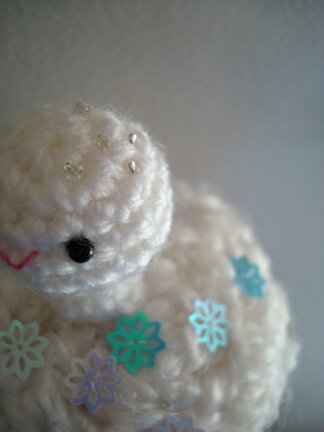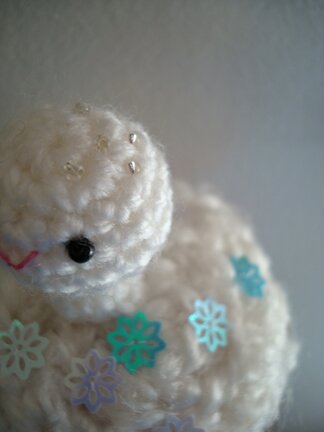 The teacup and glassware mushrooms are only at my friend's shop for now, but I'd be happy to making them on commission :D
It was a blissful week crocheting, drinking tea and watching Gil Grissom solve crimes…
The mushrooms and I wish you a lovely weekend! :D