We'd love to vacation somewhere out of town, but haven't been able to because of work and school schedules. But there are lots to do in the city during the summer months! We've been visiting local parks and gardens, like Riverdale Farm (a getaway from the city within the city) and Allan Gardens (a magical greenhouse!).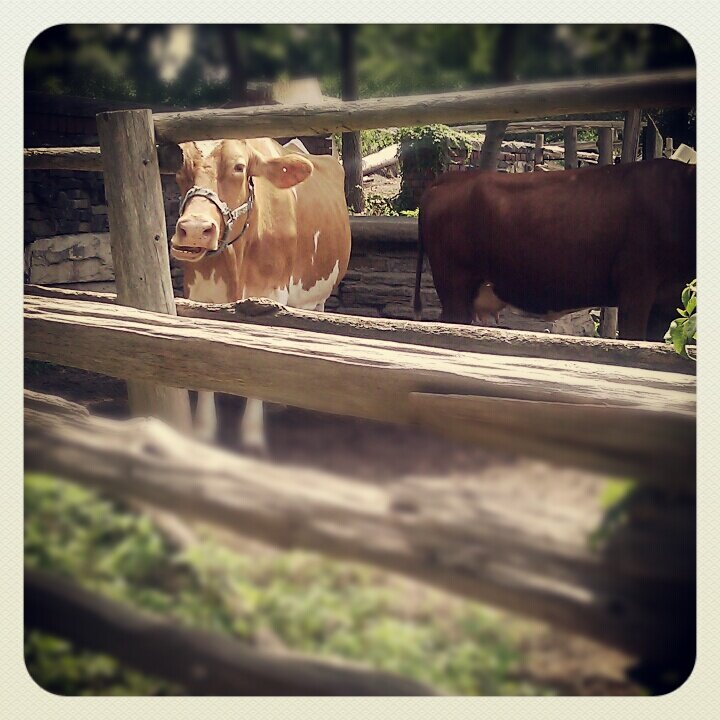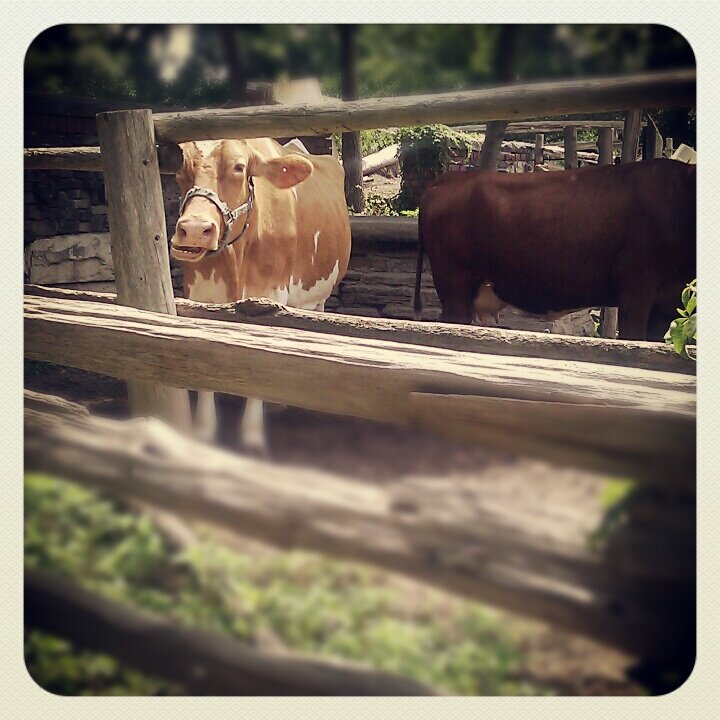 Here we meet a cow at the farm, enjoying lunch.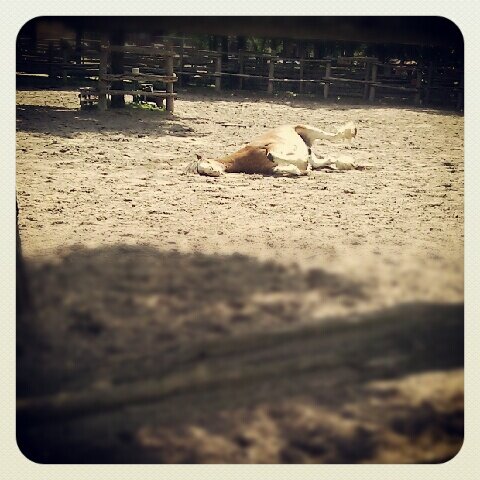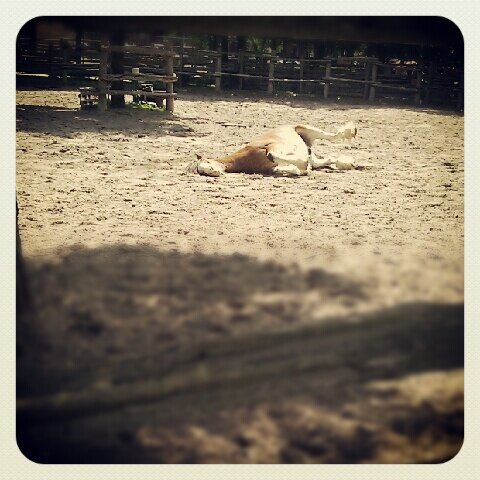 And a horse rolling in the dirt…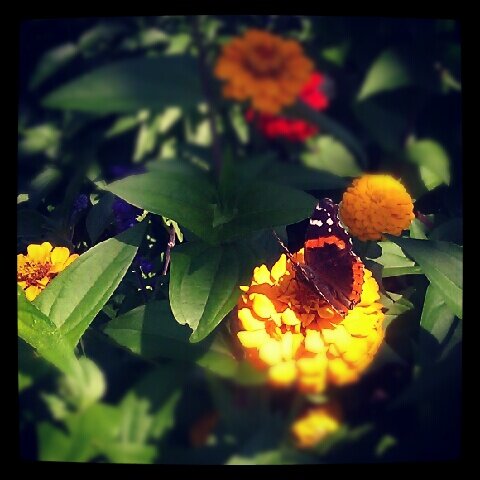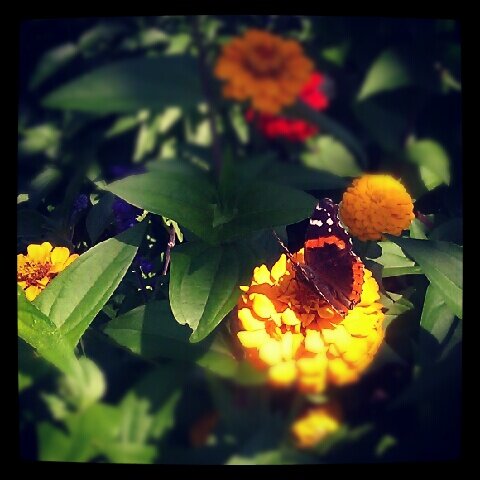 And a butterfly, staying quite still for quite a while for a photo.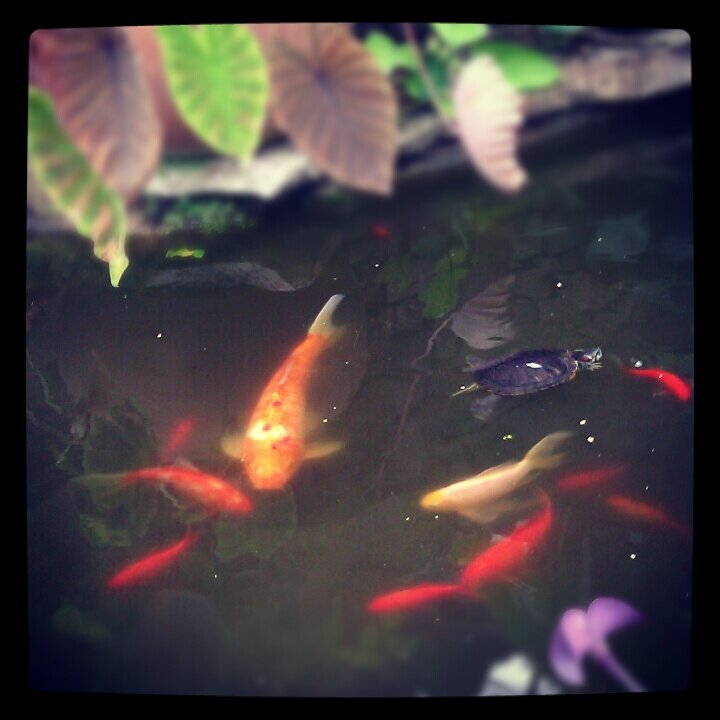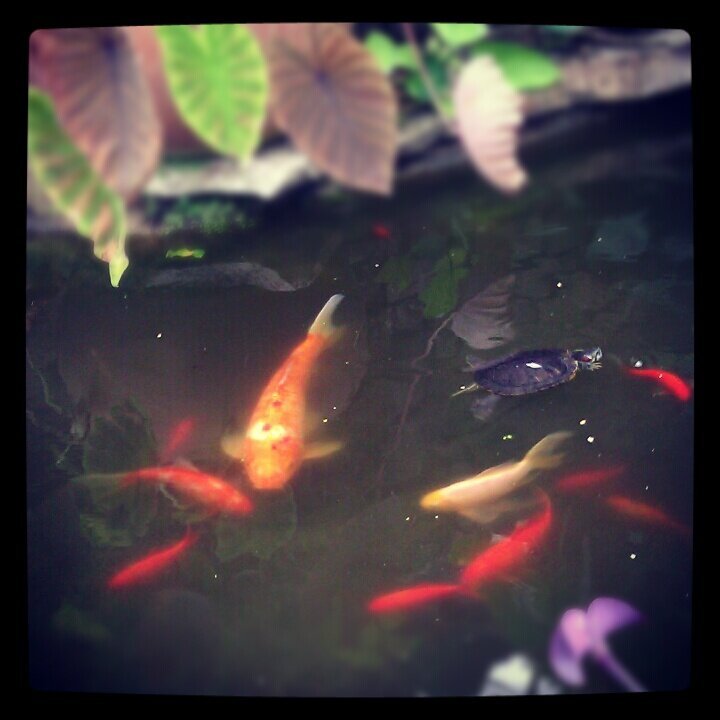 At the gardens, some koi fish and turtles!
On a slightly different note, it's just 24hrs from the giveaway draw! :D And I realized that I forgot to clarify one thing: the randomize draw mechanism will draw four names, the first name being drawn will receive Day at the Farm, the second name will receive Origami, the third name will receive Curious Naturalist, and the fourth name will receive Abstractionist. Basically, the order that the names are drawn will coincide with the order that the painting sets are listed. Sorry that I forgot to make that clear earlier! I've updated the giveaway post as well.
There will be a small surprise for everyone in the works… which I hope you will like… I'm excited! :D
Have a great Sunday, everyone!