Back from a long week­end vaca­tion! Lots of awe­some finds to post :D
Print­able tem­plates for bird pock­ets on Coun­try Liv­ing.
Â
Egg car­ton lights! Post is in Nor­we­gian, so I'm not quite sure how it's made… but it's pret­ty! :D
Â
A fine twine belt, from Say Yes to Hobo­ken.
Â
Mad Hat­ter's tea par­ty! Adorable. From Dis­ney.
Â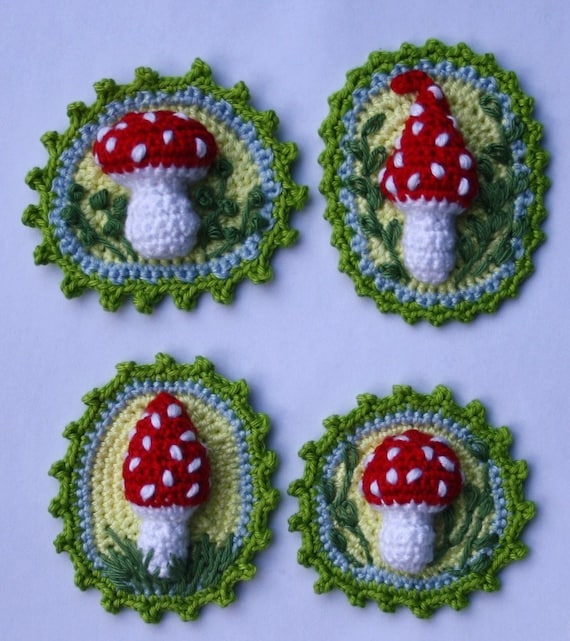 These would make gor­geous brooches! Pat­terns for sale at CARO­cre­at­ed Esty shop.
Â
A very nice­ly done cro­cheted lla­ma! Pat­tern on crochet_goods.
Â
Too awe­some for words. How to make a cloud at The Farm Chicks.
Â
Sweet pothold­ers! I espe­cial­ly love the cher­ry (or grapes?) fab­ric under­neath the pie crust weav­ing. From Art Threads.
Â
Great rea­son to eat pis­ta­chios. From Addict­ed 2 Dec­o­rat­ing.
Â
Sim­ple dress to make! Not a fan of long dress myself, but instruc­tion is clear and can be eas­i­ly adapt­ed to knee-length :D From C&C.Â
Â
Won­der­ful nar­whal! From the won­der­ful Wun­derkam­mer! If you haven't vis­it­ed Wun­derkam­mer before, be sure to check out oth­er fas­ci­nat­ing cro­chet projects and pat­terns on the blog!
Â
Have a great week, everyone!
Â
Â