Intriguing spirograph necklaces by Vlijtig.
This was sent to me by a blog visitor! :D Thank you so much for sharing this — it's the loveliest yarn-bombing project ever!
Lovely way to enliven embroidery with watercolour, from Wild Olive.
Ingenious hot glue glitter snowflake ornament, spotted on Under the Table and Dreaming.
Most hipster bib ever! Sewing instruction for bandana bib from The Purl Bee.
Guess what this pattern is made from? Toilet paper rolls! Or, as Neil would call it (which is also my preferred way of calling it), loo rolls! :D Simply awesome, from Lime Riot.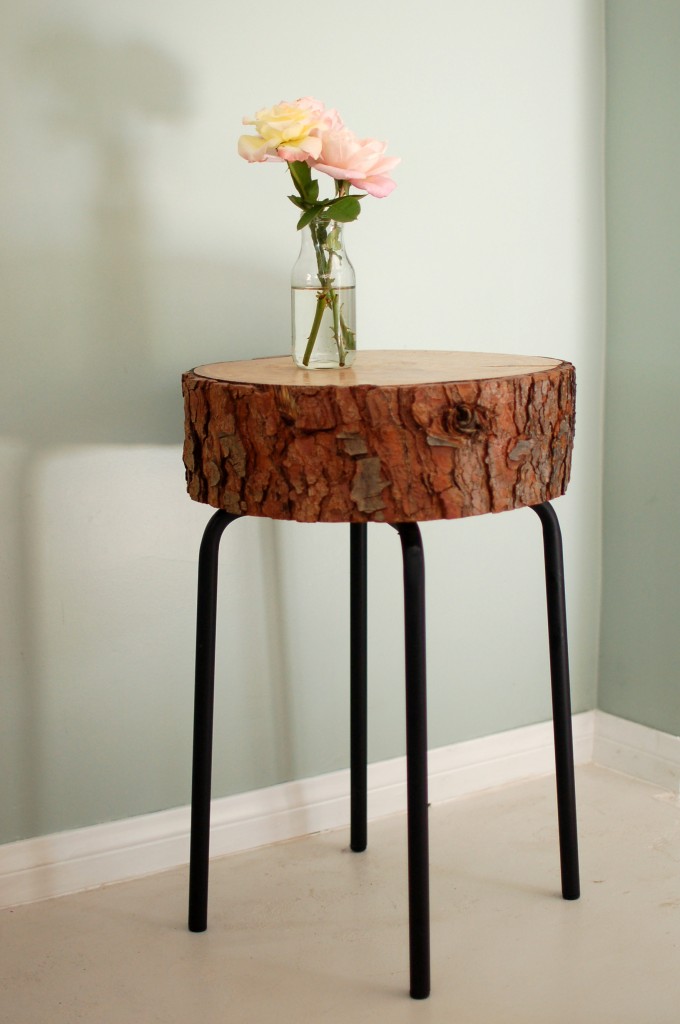 Log slice table, all you need is a slice of log and an Ikea stool! From Seakettle.
Knit an army of candy corns! :D They look so cuddly. Pattern from The Purl Bee.
I've got to say, this beats everything else I've seen in terms of the most awesome costume. A fluffy little cloud! XD From Oh Happy Day.
A simple little project that will make toasting sliced bread a party in itself and those sunless early winter mornings so much brighter! :D From Inner Child Fun (we all need to hang out with our inner child every so often).
Did not know that bleach can turn black t‑shirts orange! And another project with freezer paper! Have got to get myself to a Metro soon. From Chaos Served Daily.
Another brilliant idea from Inner Child Fun — a plush donut made with a sock! And sew-free! Maybe some tan socks for a few honey crullers or sour dough…
Wishing you an awesome week filled with creative, colourful, fun things!