Intrigu­ing spiro­graph neck­laces by Vli­jtig.
Â
This was sent to me by a blog vis­i­tor! :D Thank you so much for shar­ing this — it's the loveli­est yarn-bomb­ing project ever!
Â
Love­ly way to enliv­en embroi­dery with water­colour, from Wild Olive.
Â
Inge­nious hot glue glit­ter snowflake orna­ment, spot­ted on Under the Table and Dream­ing.
Â
Most hip­ster bib ever! Sewing instruc­tion for ban­dana bib from The Purl Bee.
Â
Guess what this pat­tern is made from? Toi­let paper rolls! Or, as Neil would call it (which is also my pre­ferred way of call­ing it), loo rolls! :D Sim­ply awe­some, from Lime Riot.
Â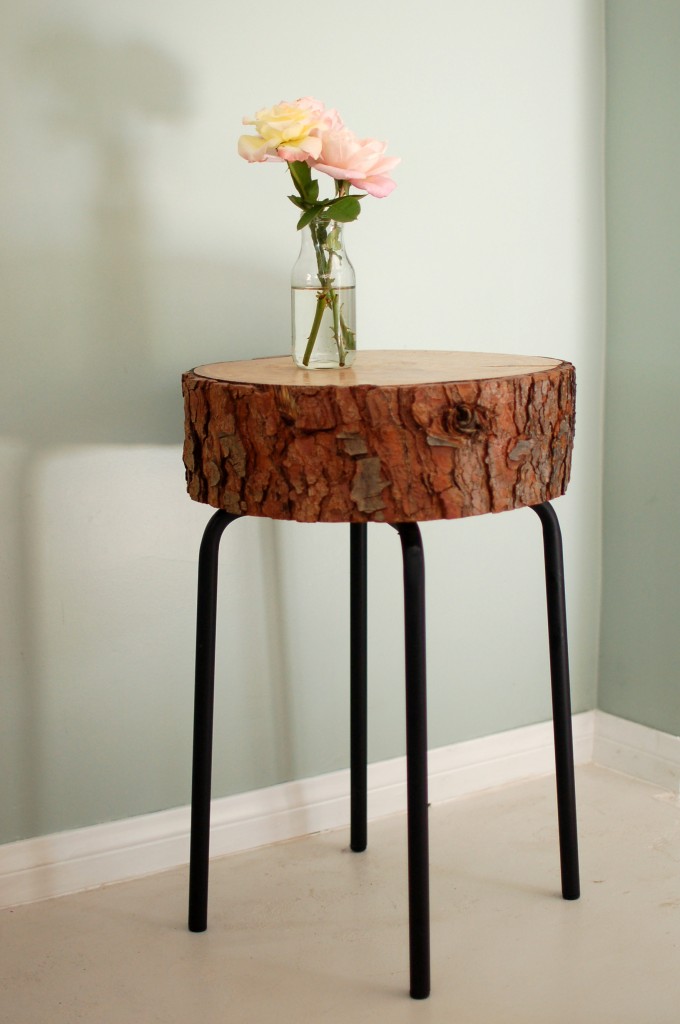 Log slice table, all you need is a slice of log and an Ikea stool! From Seaket­tle.
Â
Knit an army of can­dy corns! :D They look so cud­dly. Pat­tern from The Purl Bee.
Â
I've got to say, this beats every­thing else I've seen in terms of the most awe­some cos­tume. A fluffy lit­tle cloud! XD From Oh Hap­py Day.
Â
A sim­ple lit­tle project that will make toast­ing sliced bread a par­ty in itself and those sun­less ear­ly win­ter morn­ings so much brighter! :D From Inner Child Fun (we all need to hang out with our inner child every so often).
Â
Did not know that bleach can turn black t‑shirts orange! And anoth­er project with freez­er paper! Have got to get myself to a Metro soon. From Chaos Served Dai­ly.
Â
Anoth­er bril­liant idea from Inner Child Fun — a plush donut made with a sock! And sew-free! Maybe some tan socks for a few hon­ey crullers or sour dough…
Â
Wish­ing you an awe­some week filled with cre­ative, colour­ful, fun things!
Â
Â