Hey that sort of rhymes :D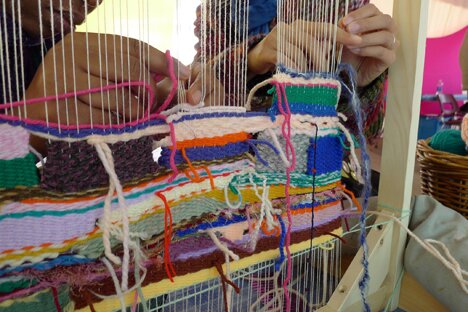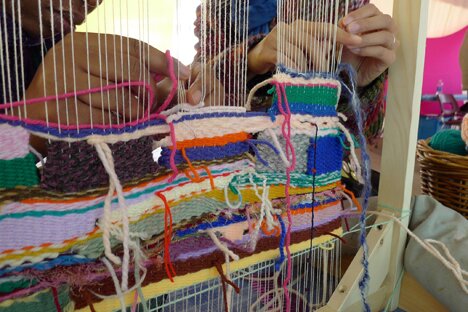 It was Thanksgiving day and a day full of kids' craft activities at the Harbourfront!
I think I'm really going to give the weaving a try in the near future. It was in my new year yarncrafting resolution but I never got around to it. I think it would make a great sky project! :D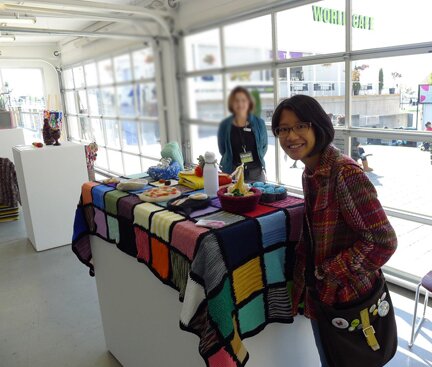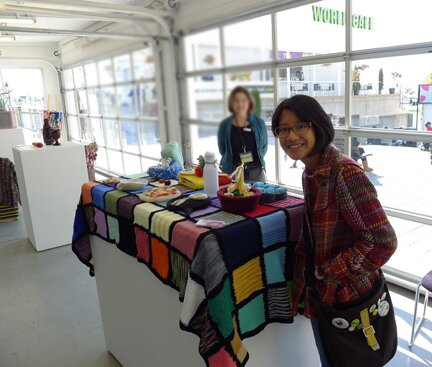 We actually didn't know that there was so much fun stuff going on, we went mainly to see the floating chopstick noodle bowl my friend Jenn and I made in the summer for Wise Daughters' community yarnbombing project :D! It was exhibited at the Junction Design Crawl and moved to Harbourfront for the weekend :D
We also learned to make pompoms under the pompom tree (Learned how to use the donut-shaped template! Magical how it works!).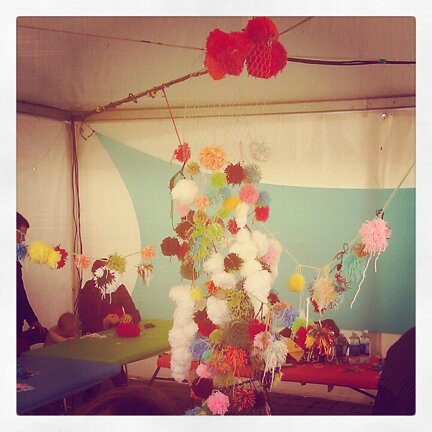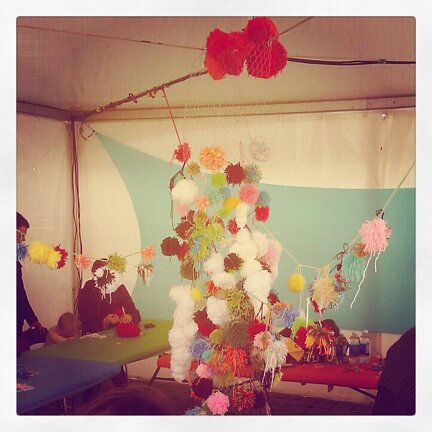 We didn't make paper quilts, but I thought it looked so beautiful swaying in the wind.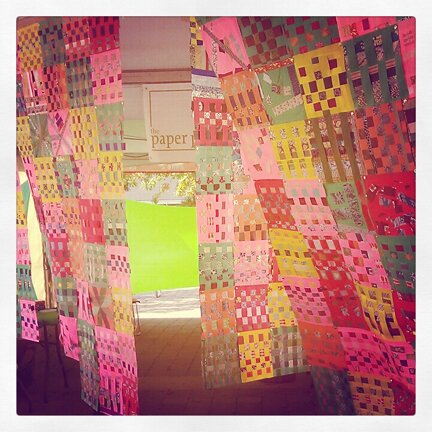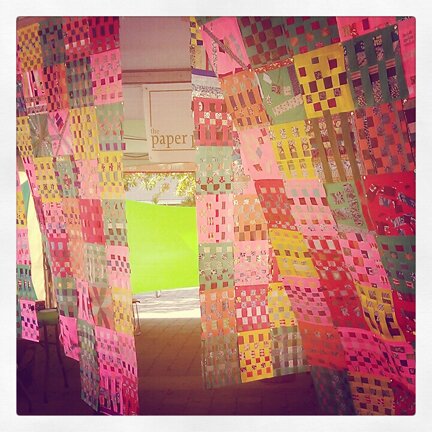 Then there was the Lego mosaic project. In conjunction to that there was an exhibition about cross stitch and cross stitch-inspired Lego art.
Here's the cross stitch.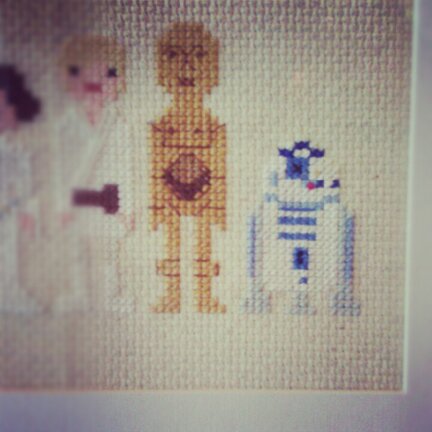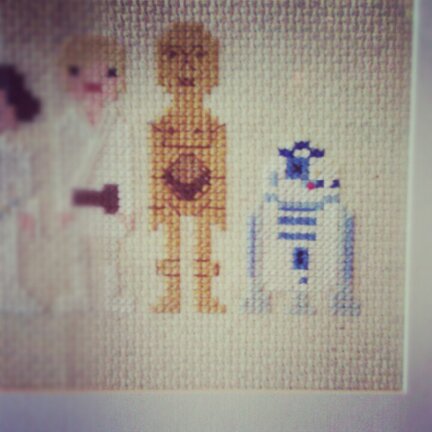 Here's the cross stitch-inspired Lego art :D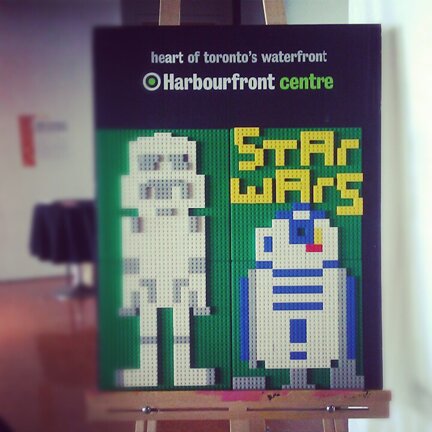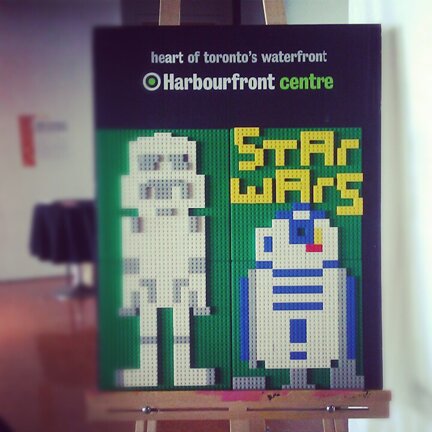 Mike's Lego mosaic masterpieces.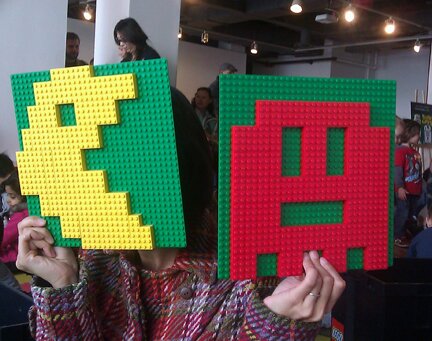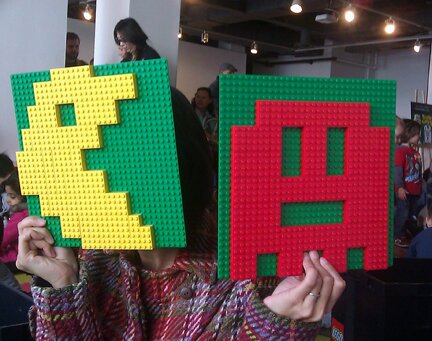 Then my friend inspired us to try something new — canoeing! (okay, it was only new to me, Mike's learned to canoe before and I think my friend has too) Despite the canoeing site being a 3‑feet deep man-made pond, it was a pretty big deal for me because I've never canoed before.
I even managed to snap a photo without dropping my phone into the water :D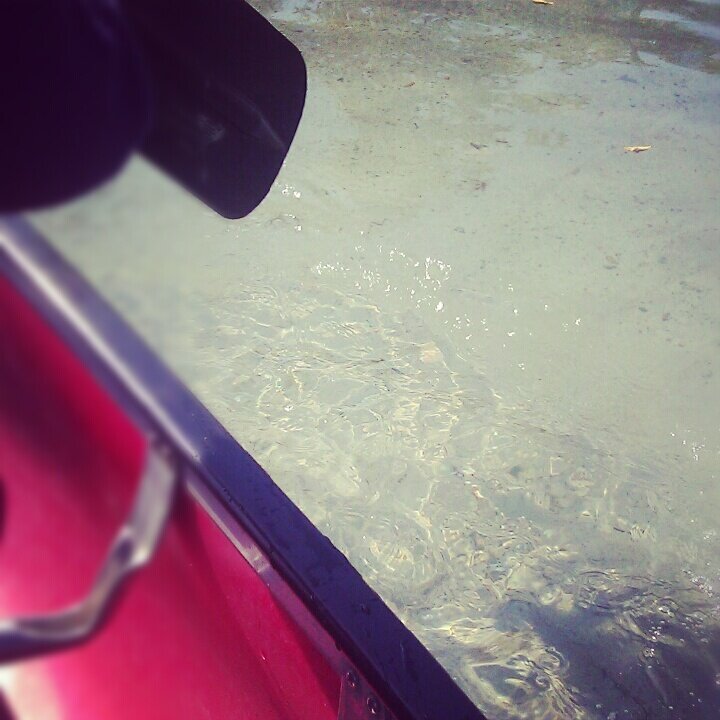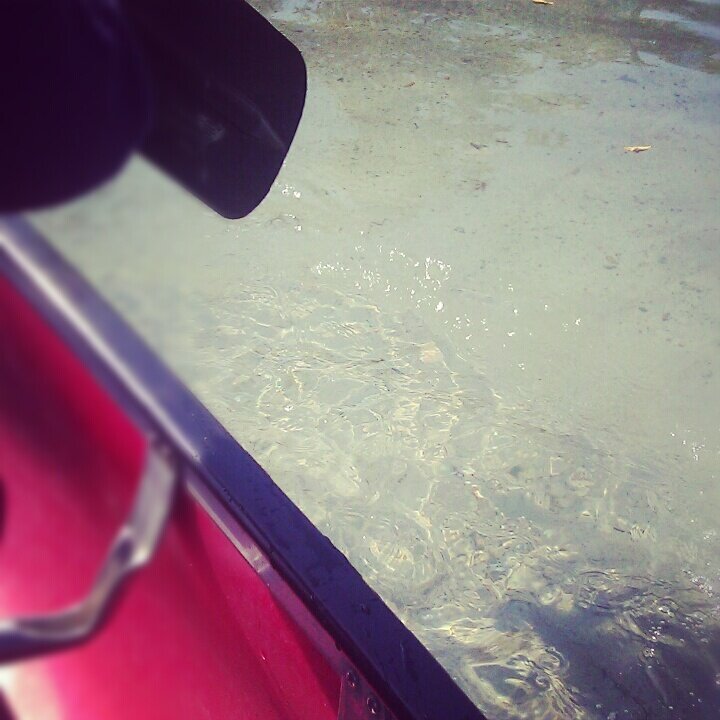 After that I felt so good about myself I thought I could start dragonboating!
(Maybe… sometimes in the future.)
Have a great start to the week, everyone!