First, a few interesting sky photos from the past few weeks :D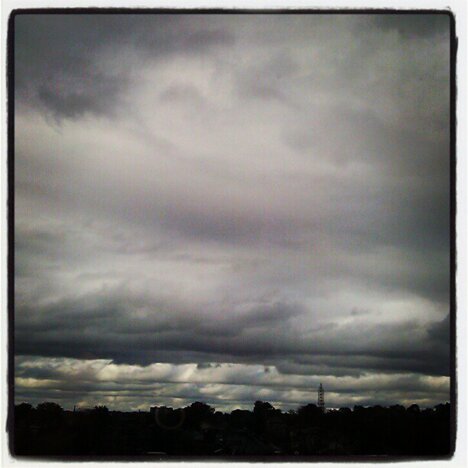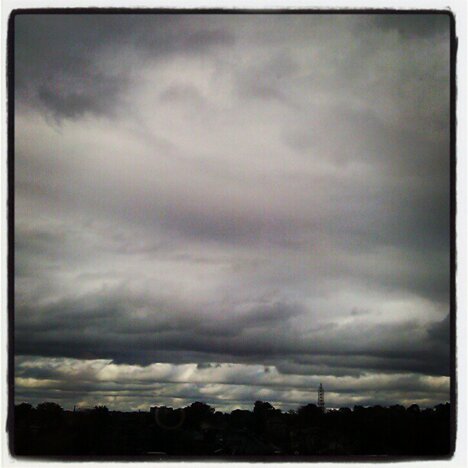 Definitely a grey stripe that day.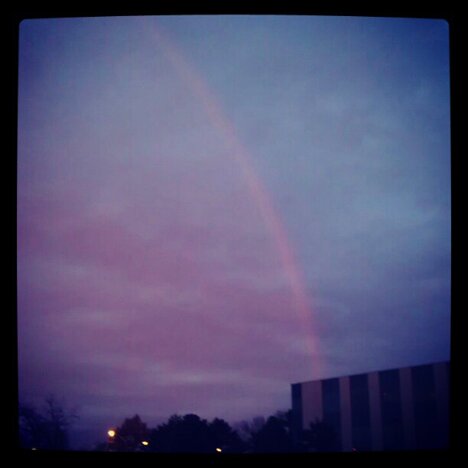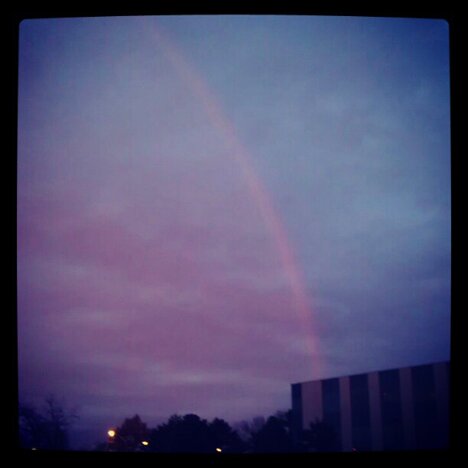 Caught the rainbow right when I was coming out of class that day. It was just fading. And quite a few people were taking photos of it with their phones with a smile on their faces. Joy was in the atmosphere.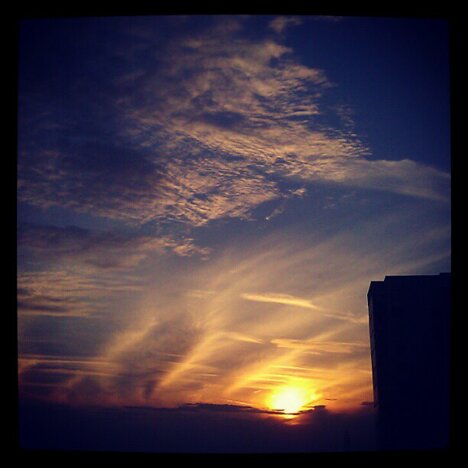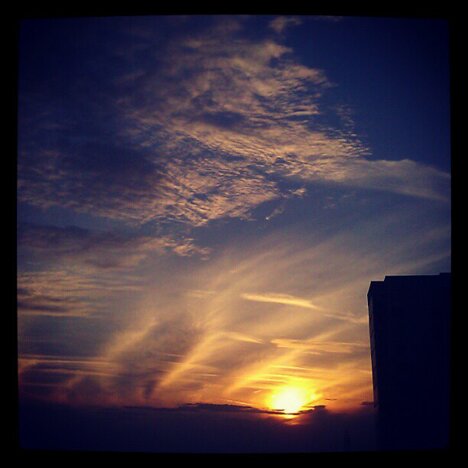 Brilliant sunset with a crosshatching pattern.
And an update photo for the sky sweater taken a few days ago. I divided the front and back with the neck opening, so it's over half way done :D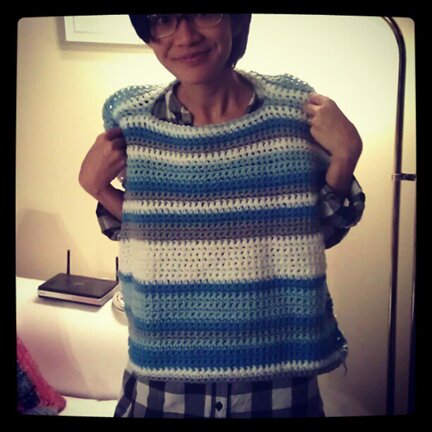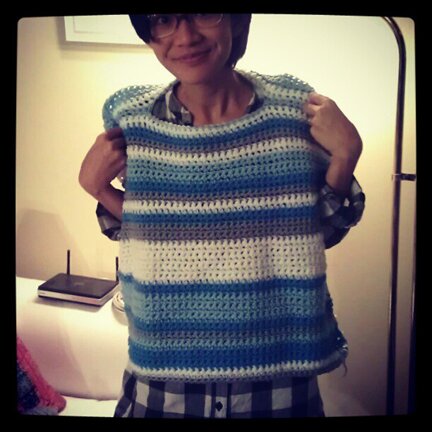 And now, an idea, inspired by all of you :D
After I wrote the weave party post and read all the encouraging comments I realized how fun it would be if we have a crafting party. It reminded me of a make-along I participated in two years ago and the year before, hosted by the awesome Leethal.
In the make-along's everyone who participated made something (crafts, cooking, gardening, etc.) within the same 24-hour period, during which people also posted their progress on Twitter and a Facebook page. Afterwards people shared what they've made either on their blogs, linked on Leethal's blog, or in a Flickr pool.
So I thought, why don't we have a craft-along party? :D
I don't use Twitter and setting up another Facebook account or Flickr pool seems like a bit too much to handle, but crafting together can be very simple.
My idea is just to set a 24-hour period in which we all make something — maybe a craft that we've been wanting to try for a while, maybe starting on some Christmas gifts, maybe crafting something for ourselves, maybe continuing on a project that has been hibernating, maybe just setting aside an hour to be spontaneous and make something unplanned and free-formed, maybe baking a cake for the sake of baking a cake, maybe writing a poem/haiku/song… just spending some time with our creativity :D
And then, within a week, if people can send me a photo or any documentation of what's been made and, if people wish, a description/statement about it, I can post them right here on the good ol' blog and it can be a like mini gallery exhibition! :D
(I might even be able to ask Mike to help me install a fancy widget for the gallery viewing!)
Maybe sometimes in the second week of November… (that's just because I have midterms until then :S)
What do you think about this idea? Would you be interested in joining the craft-along party?
Have a happy weekend!