I made this for my good friend (and tal­ent­ed artist!) Kityan, because it was her birth­day. I could­n't help but made myself one too.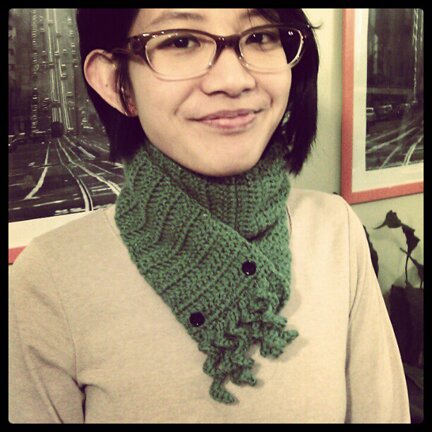 It came from this pat­tern on Rav­el­ry. I made mine a bit short­er, with vel­cro to keep the ends togeth­er, and also lined the back of it with fab­ric. The one for my friend has pol­ka dots. Mine's from an old shirt that got paint on it, with tiny pur­ple flow­ers. I real­ly liked that shirt, so I'm glad to be able wear it again in an oth­er form. Per­haps tiny pur­ple flow­ers are not some­thing that we think a cthul­hu would like — but one nev­er knows! :D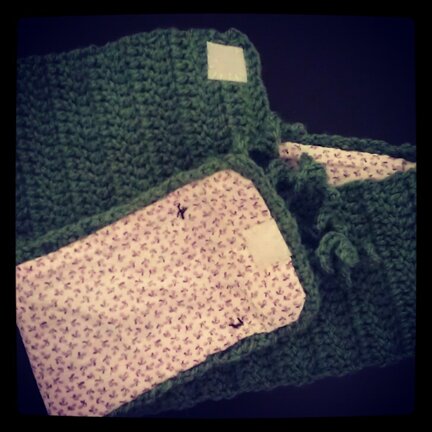 Have a great Monday!