Just a few quick gifts — for oth­ers and self :D
 Pho­to snow­globe orna­ments! From Pho­to­jo­jo.
Â
 Snow globe soap dis­pensers! One could total­ly use small plas­tic dinosaurs instead of Christ­mas vil­lage peo­ple! From Mad in Crafts.Â
Â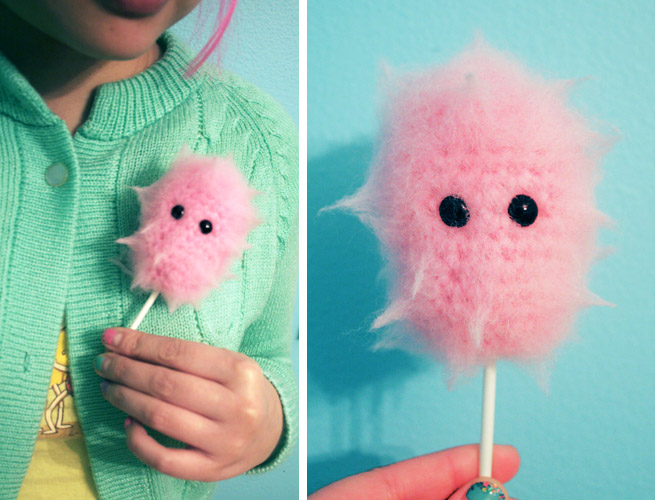 Cot­ton can­dy plush! From Twinkie Chan.
Â
 Dinosaur planter, made from plas­tic dinosaur from the dol­lar store. From Car­rieelis­sa.
Â
 Such love­ly top, with but­tons on the back. From C & C.
Â
 Sim­ple head­wrap, via Smile and Wave (scroll down for down­load­able pattern).
Â
Hope you're hav­ing a love­ly week­end! :D
Â
Â