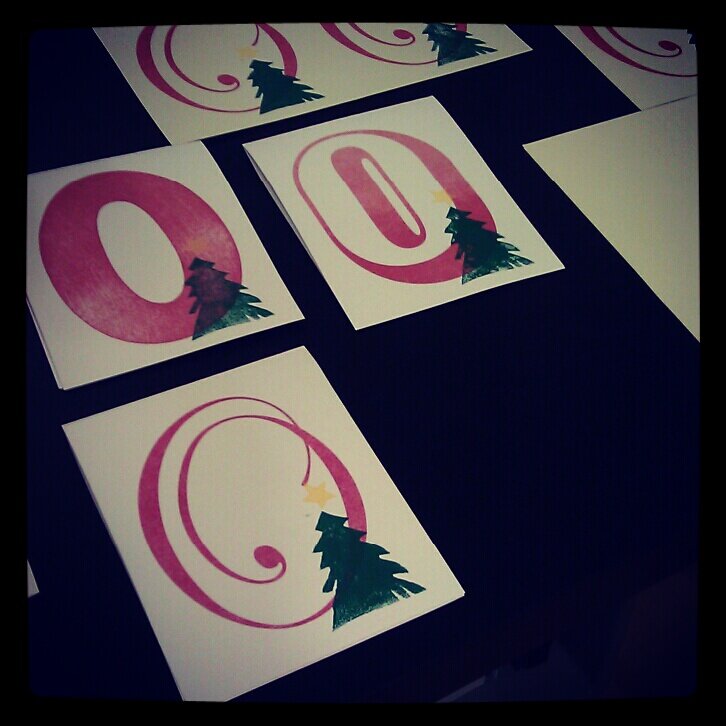 A snapshot from our Christmas card production this year. It's one of the few (sometimes the only) art projects that Mike and I collaborate on every year. Mike set the O's using a design program and I printed the Christmas trees and the stars with this fun foam stamping method :D
This made me curious about the origin of the carol, O Christmas Tree. So I looked it up, and wanted to share with you an excerpt of it on this Christmas day, translated from the original German song, O Tannenbaum.
O Fir Tree, O Fir Tree,





O Fir Tree, O Fir Tree,





I like using the words Fir Tree instead.
May good will, faith, hope, strength, comfort, and peace fill our hearts not only during Christmas but throughout every season this year.
Merry Christmas, friends!