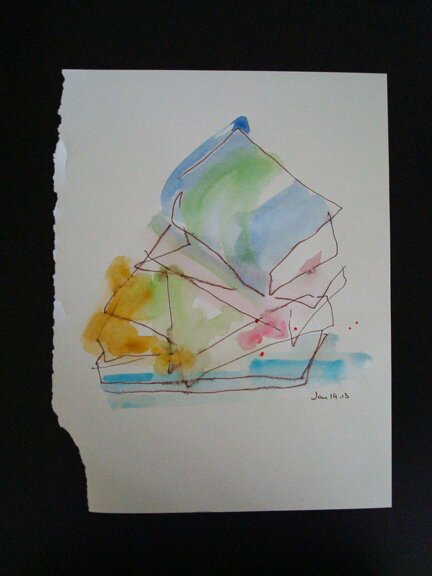 Looks a bit like a sail­boat, but it is in fact a stack of five books, includ­ing a few craft books. All of them were giv­en to me, so now I'm going to give them away to oth­ers who might enjoy them :)
Be sure to check out Mike's post this week in his par­al­lel blo­gi­verse*, Project Brew­ster.
To read the back­ground sto­ry of my Let­ting Go project (i.e. why the messy, form­less draw­ing?), see the first post here.
Have a great Tuesday!
*Any­one here a Fringe fan? :D