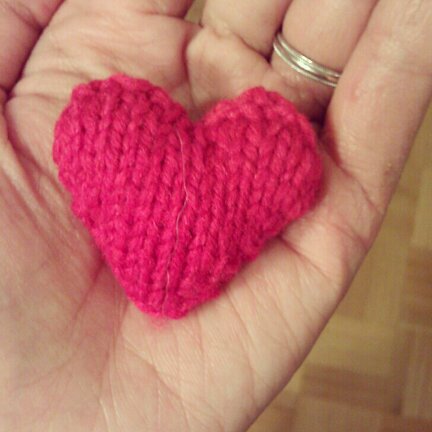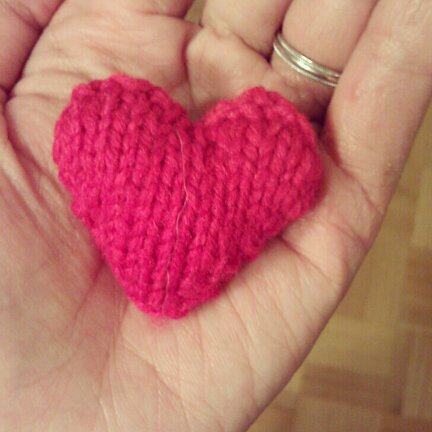 Actually managed to squeeze in a wee valentine's day craft Wednesday night — a knitted heart from pattern by Mochimochi Land! :D
I enjoyed the pattern very much because it's knitted flat (I'm not very good at knitting in the round). And I attached a pin on the back so I can wear it proudly, this heart that is very plump and full of gratitude and love for the wonderful, most amazing and supportive man I'm married to.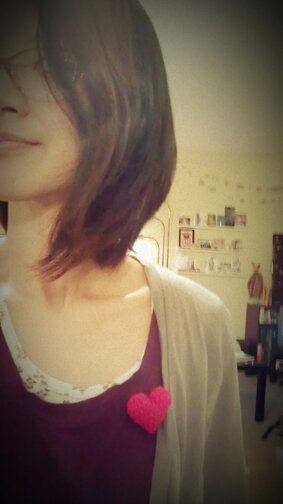 Have a wonderful weekend, everyone!