I was curious about making sun catchers with white glue and beads, something I saw in one of the blogs I follow. So I thought I'd give it a try.
Here the glue is setting. It took a long time…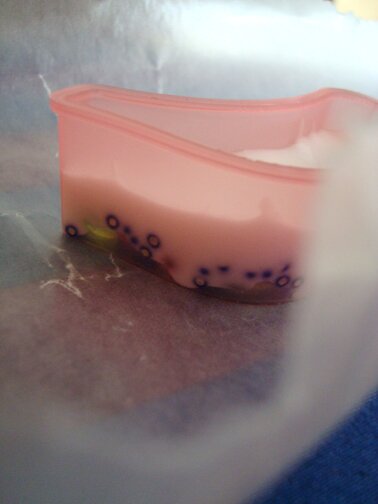 I was worried that it was going to stick to the mold, but it came out very easily :D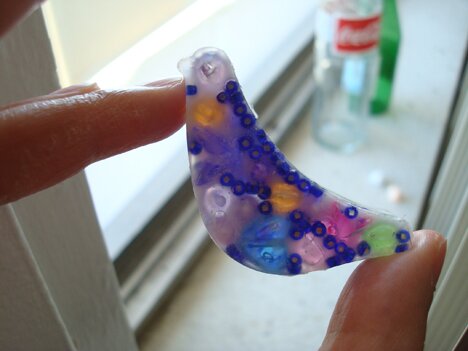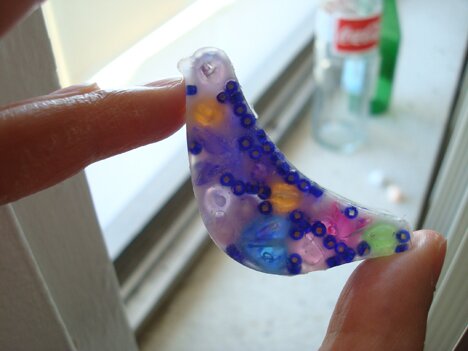 It's now perching on a small stone vase, it was a birthday gift I received last year. It's made from a glazier stone from Nova Scotia, one of my favourite places on earth!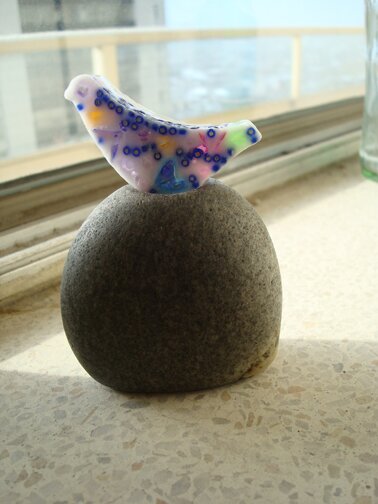 Watching it sitting on the vase reminds me of a story that a very wise woman shared with me this week, The Mountain that Loved a Bird by Alice McLerran (and so wonderfully illustrated by Eric Carle!).
In the story are a barren mountain and a bird named Joy. It's a beautiful story about sorrow, and how courage, love and hope can emerge from it. A synopsis of the book can be read here. But the book is written in such a profoundly moving way, if you can get a hold of a copy I really wish you can read it (if you haven't read it already).
Take care, everybody!
p.s. the letting go series is proving to be a bit difficult to keep up because of an extremely busy couple of weeks, and because it's getting harder to find things to recycle or throw out when Mike is doing the same… so I've decided to give it a rest for a while, maybe I'll come back to it in a bit, but I will certainly make time to create when I can, and I will most certainly keep you posted when I do :D