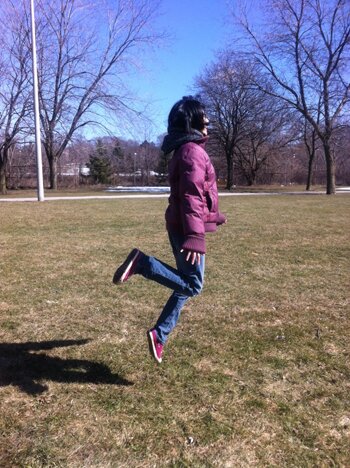 I've long been fas­ci­nat­ed by Nat­su­mi Hayashi's lev­i­ta­tion pho­tos. I have recur­ring dreams about float­ing around in air, and her pho­tos just reminds me so much of those dreams.Â
It's pret­ty good exer­cise, I think, jump­ing repeat­ed­ly to get a good pho­to. Giv­en that I don't real­ly exer­cise at all, I try to not to strain myself by tak­ing just one pic­ture a day. You can see my very first attempt in this post. The pic­ture above is a sec­ond attempt. Mike joined in the fun too :D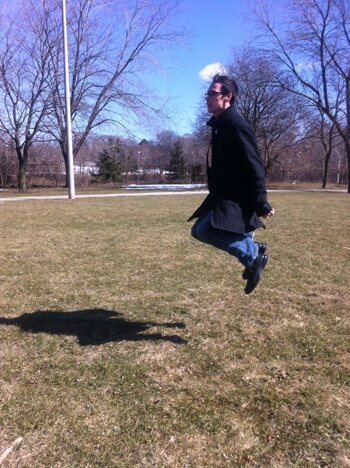 My sub­se­quent attempts over the week. Loung­ing around on my day off…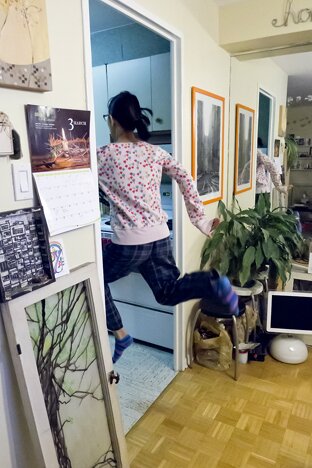 Get­ting some yarn…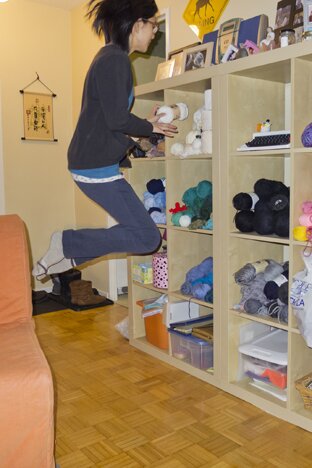 My best attempt yet! So proud of this one. Love the lit­tle clouds in the cor­ner, and Flash Point on TV!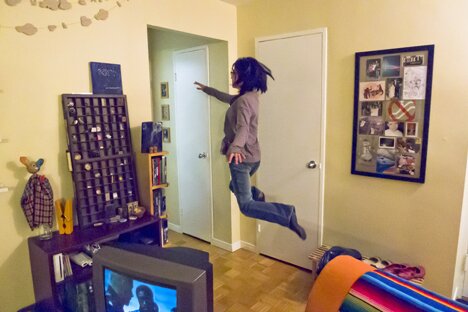 My most recent attempt. Tea time (please excuse the bag of garbage wait­ing to go out…).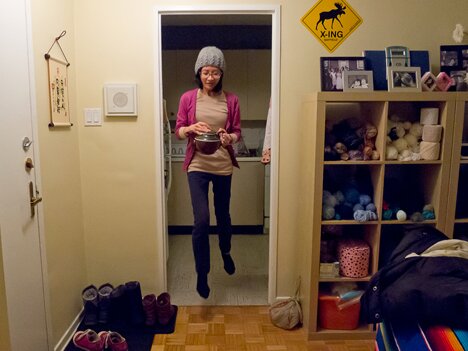 I got a lot of inspi­ra­tions from this pho­tog­ra­ph­er, a fel­low Cana­di­an from Van­cou­ver! :DÂ
Also, check out this inter­view of Nat­su­mi Hayashi on the New York Times blog! So many peo­ple in the com­ments also said that they have fly­ing dreams. What would Jung say about that…
Hop­ing to lev­i­tate out­doors on the grass when the snow melts!
Have a splen­did Sun­day, everyone!
Alright don't wor­ry even if things end up a bit too heavy
We'll all float on alright.
– Mod­est Mouse