Stum­bled upon a farm­ers mar­ket in the neigh­bour­hood where I used to go to school, it even has a cafe! So I've made it a goal to vis­it when it opens every Wednes­day, get some veg­eta­bles for the week, stop by the cafe (that is also part of the farmer's mar­ket), and take some time to draw. Like I did when we were on our trip to Chica­go :D I'm fore­see­ing a very busy Sep­tem­ber, so it's nice to have the time to rel­ish summer.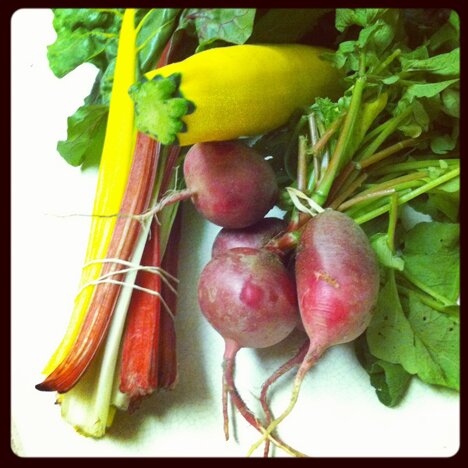 Trea­sures from the earth! Rain­bow chard — uni­corns' favourite veg­eta­bles! :D But con­trary to what I thought and what the farmer seemed to be telling me, rain­bow chard isn't a species in itself, it's actu­al­ly a mix of dif­fer­ent kinds of chard. But any­way, I've nev­er had chard and it was very sweet.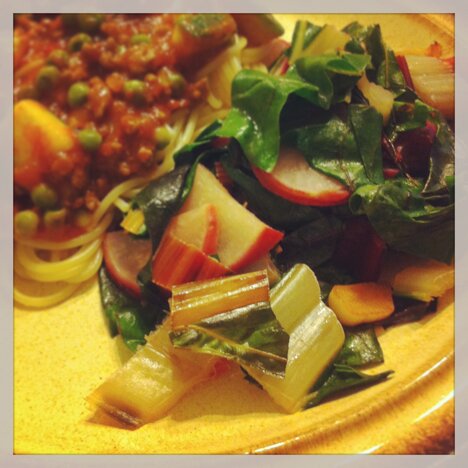 We sautéed the chard and the radish togeth­er :D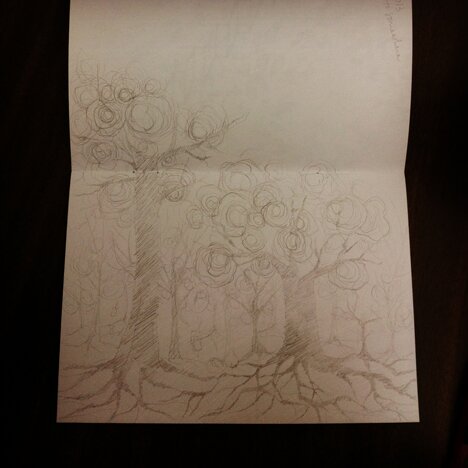 And here's the draw­ing I made at the cafe. About shar­ing space, shar­ing resources and sup­port­ing each oth­ers' growth.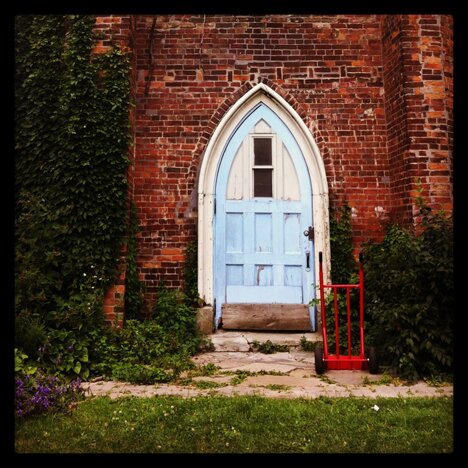 The farm­ers mar­ket is in front of a church and the cafe is inside the nice court­yard of the church. I should take more pic­tures of it next week.
John Street Farm­ers Mar­ket! I high­ly rec­om­mend vis­it­ing if you're in the neigh­bour­hood :D
May your week be filled with sim­ple joys.