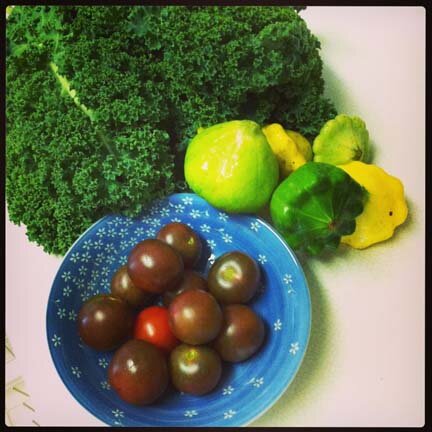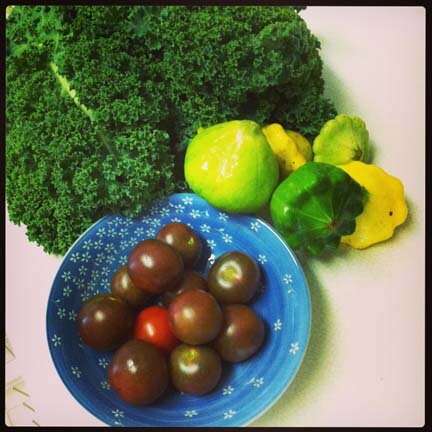 This time I got some black cherry tomatoes, pattypan squash, and some kale. I've never had any of those before. The friendly farmers gave me samples of the tomatoes and squash. They were very sweet.
Here's what we did with the cherry tomatoes and squash — a summer salad with just some salt, pepper and sesame oil.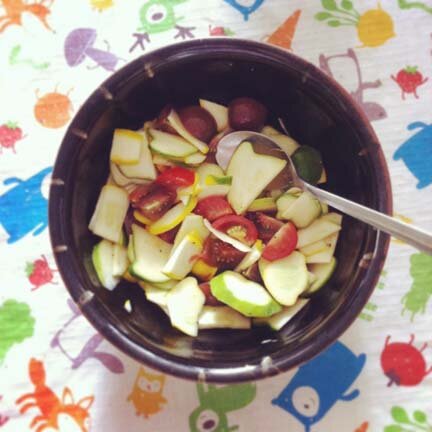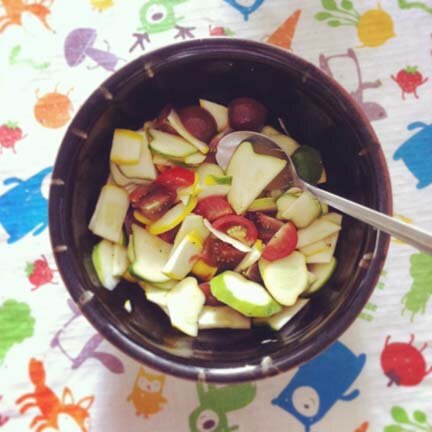 I sautéed half the kale, but found it a bit too chewy. So I thought I'd try to make kale chips with the rest of them. I've always been intrigued by them!
I followed this recipe. It's really rather simple. Didn't even have to turn them over half way through baking. Came out nice and crisp!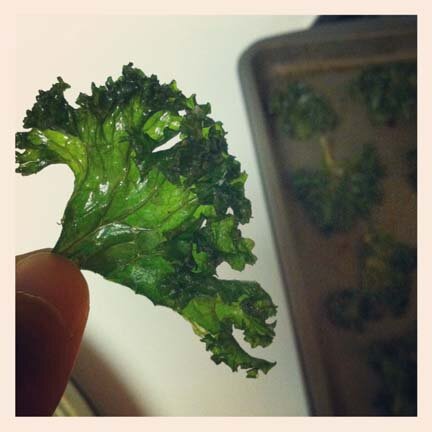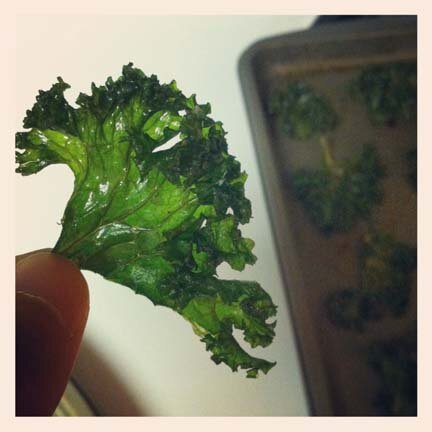 Mike and I devoured the entire bowl in one evening.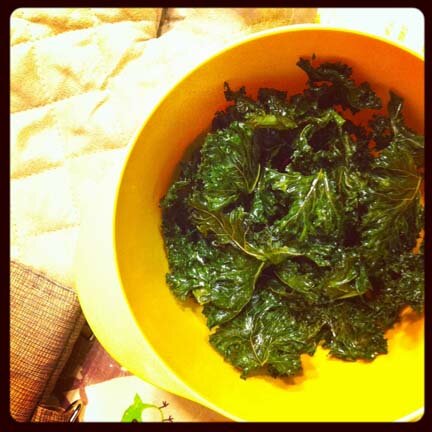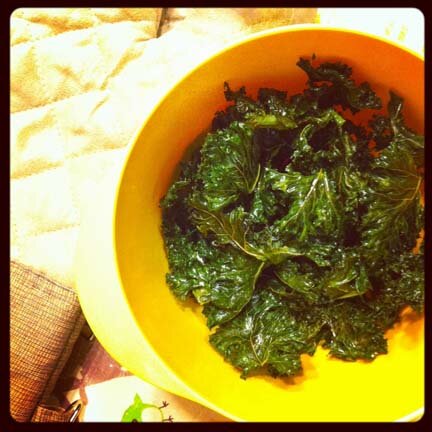 And this is the drawing of the week. Treasures from the earth.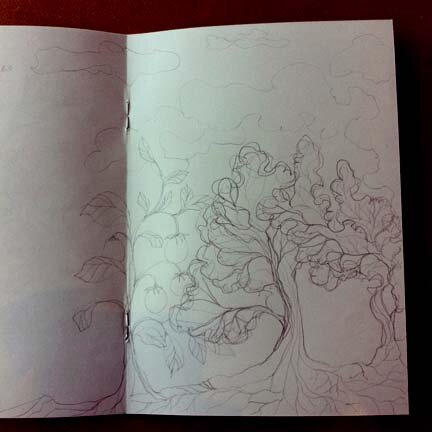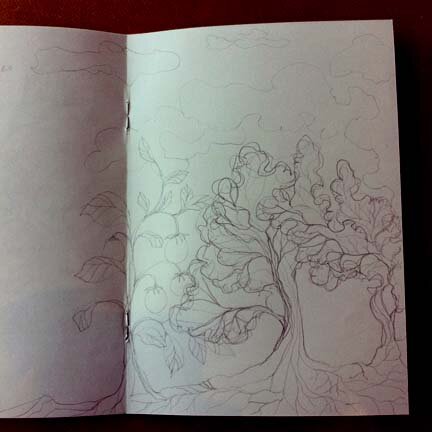 May your week be filled with simple joys and treasures!