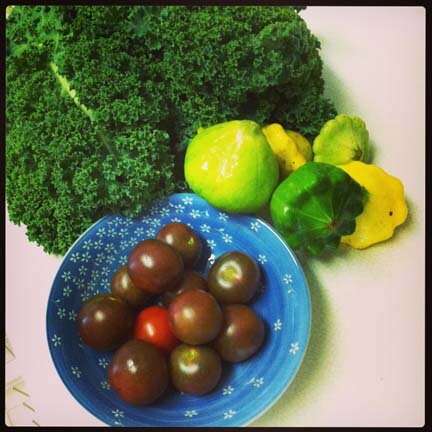 This time I got some black cher­ry toma­toes, pat­ty­pan squash, and some kale. I've nev­er had any of those before. The friend­ly farm­ers gave me sam­ples of the toma­toes and squash. They were very sweet.
Here's what we did with the cher­ry toma­toes and squash — a sum­mer sal­ad with just some salt, pep­per and sesame oil.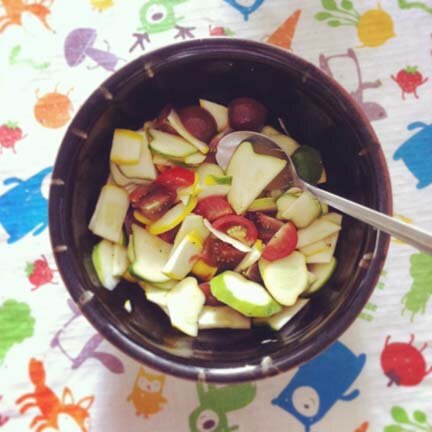 I sautéed half the kale, but found it a bit too chewy. So I thought I'd try to make kale chips with the rest of them. I've always been intrigued by them!
I fol­lowed this recipe. It's real­ly rather sim­ple. Did­n't even have to turn them over half way through bak­ing. Came out nice and crisp!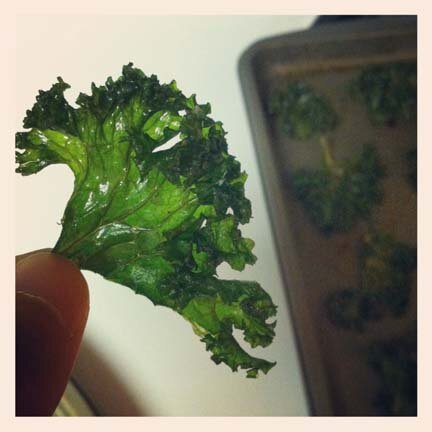 Mike and I devoured the entire bowl in one evening.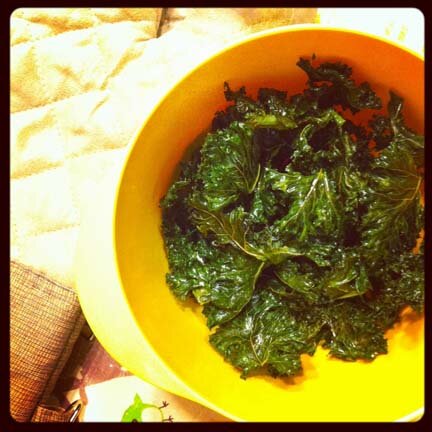 And this is the draw­ing of the week. Trea­sures from the earth.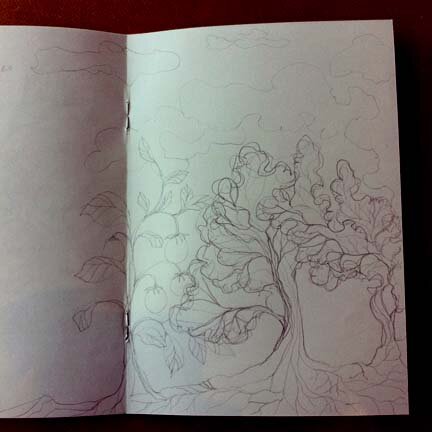 May your week be filled with sim­ple joys and treasures!