That's pretty indeed! And cheerful :D Pineapple lamp by Now That's Pretty.

I'd have a hard time eating its cute little face but I bet it's delicious! 1‑up mushroom pizza roll from Kitchen Overlord.

Pretty blouse made from a pillow sham! From the ever awesome C&C.

Maybe I'll be able to tackle this one day! Whale shark phone cover by Reuben Briskie on Ravelry.

I've tried sun printing with fabric paint before, but this post by Craftiments has a scientific explanation of how it works! With regular acrylic paint! Might try that again and maybe make a tote bag with it :D

This chicken pot holder makes me grin :D Pattern by Crochet Again.

Such cheerful bunting for the bike basket! Also great for the home. Also makes nice pockets! Pattern by Greedy for Colour.

Oh my, a raincoat made of Ikea bags! Genius! By Scasper on Instructable.

Isn't it beautiful? Pattern by Creadoo (it's in German, so I hope Google Translate does a good job!). I really love this monochromatic version (spotted on Pinterest). Reminds me of the woven potholders we had when I was a child.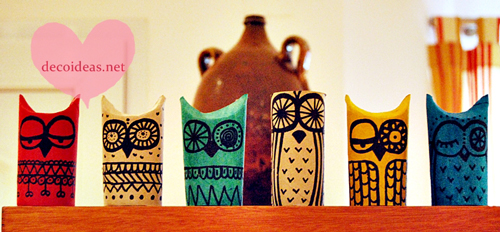 These owls are simply fabulous. By Decoideas.
Happy crafting! :D