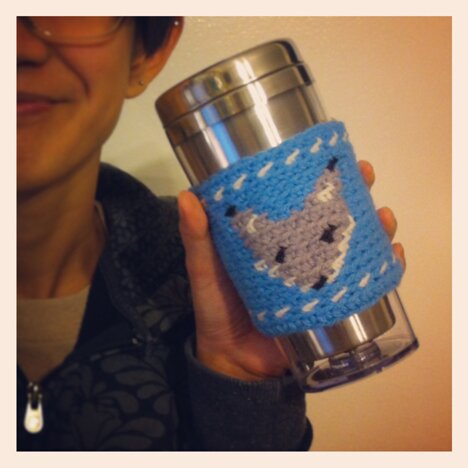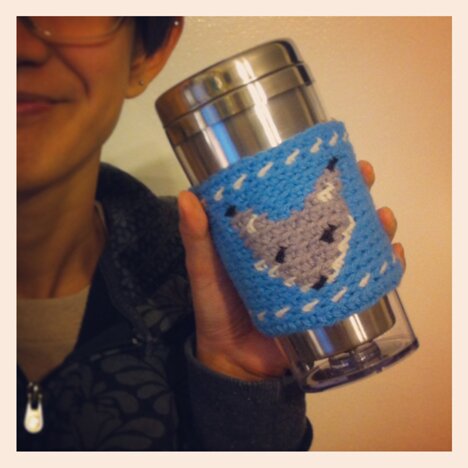 New year, new school supply! :D
I bring a travel mug to school to take advantage of the kettle in the student lounge. Green tea does help to increase concentration in lectures.
I used the pattern from Little Things Blogged for the fox fingerless mitts. Started with the same number of stitches in the foundation chain, but added a few stitches around in the second last round to accommodate the shape of the mug. Instead of a brown fox, I thought I'd make a grey one, like Kristofferson in Fantastic Mr. Fox (I love that movie :D).
Cheers to the new year!