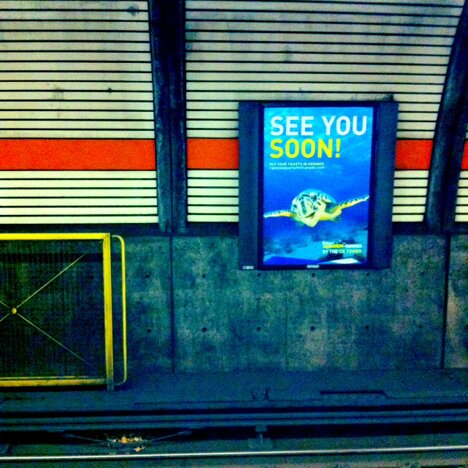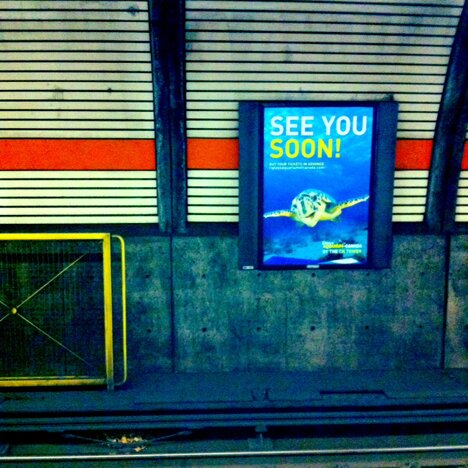 For months I have been staring at this poster while waiting for the train.
And finally, we were there! :D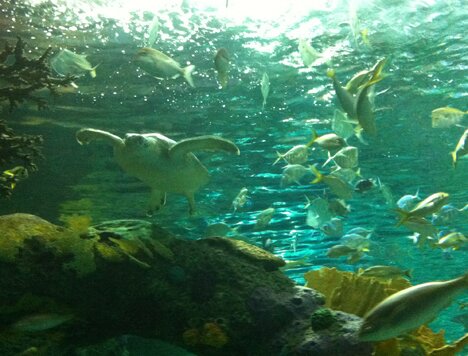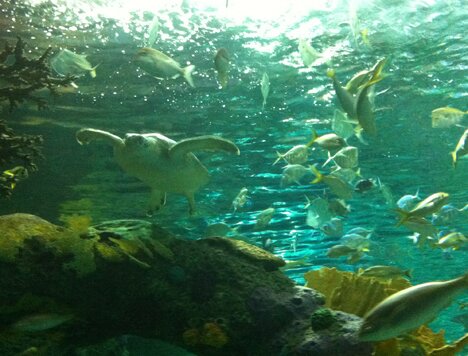 Hello, friendly-looking turtle!
Yes, this is the new aquarium in Toronto. I love sea creatures. I'm not sure what I think about aquariums, zoos, and animals in captivity. But I'm happy to be able to see the sea creatures that I would never be able to see in person otherwise, and I hope that they're being well taken care of.
This reminds me of the kodama (forest spirits) in Princess Mononoke.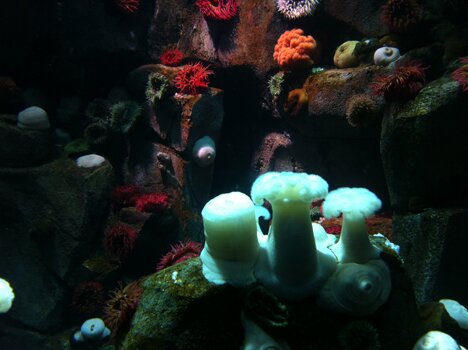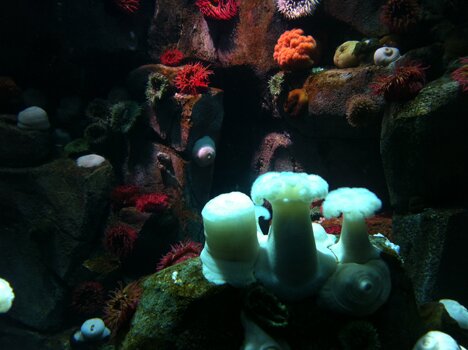 Fashionable rays sporting polka dots.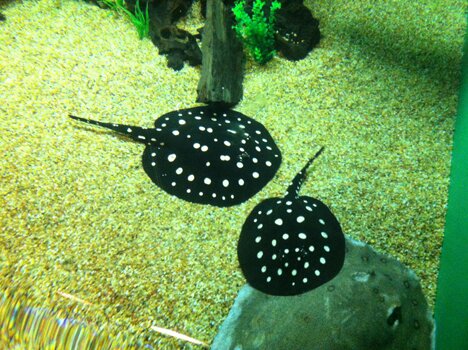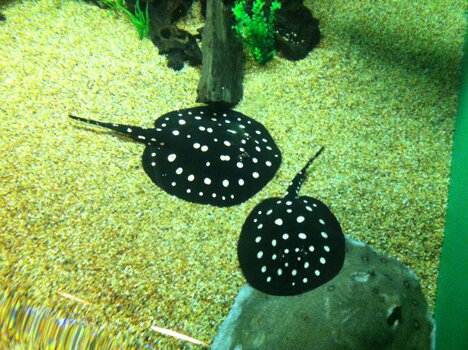 And glittery piranhas.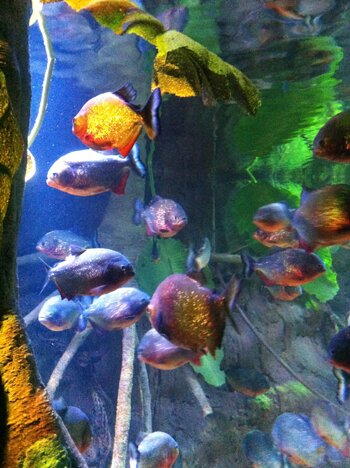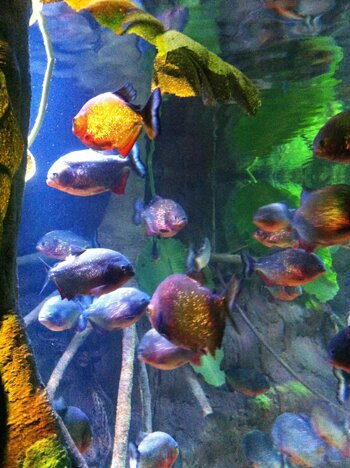 Sea dragon dance.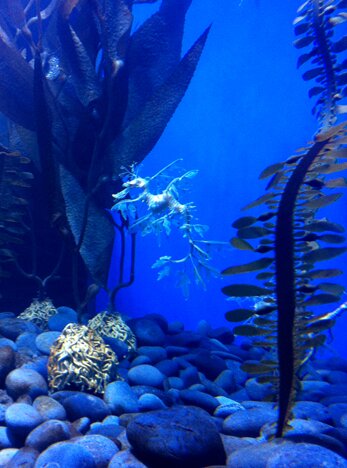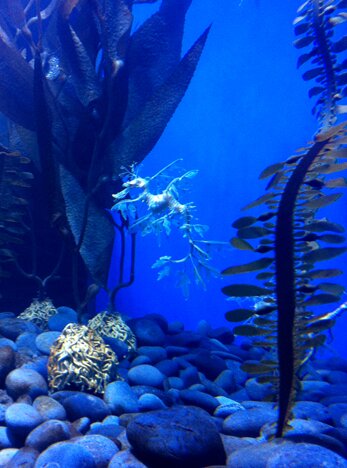 Sharks swimming overhead!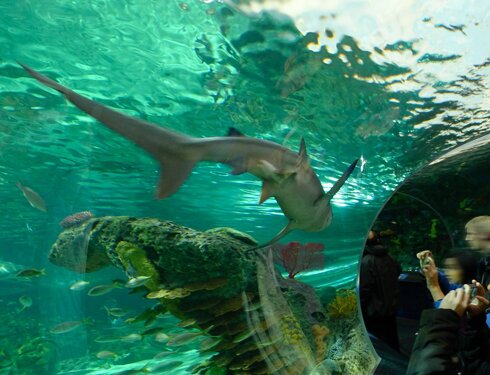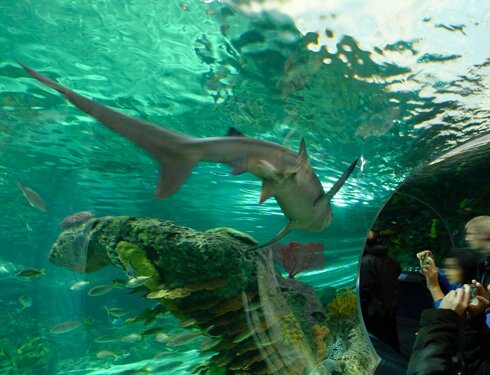 And the reef exhibit reminds me of the crystal palace in Journey to the West (popular Chinese story about a monkey king) where the dragon king lives. It is so very magical.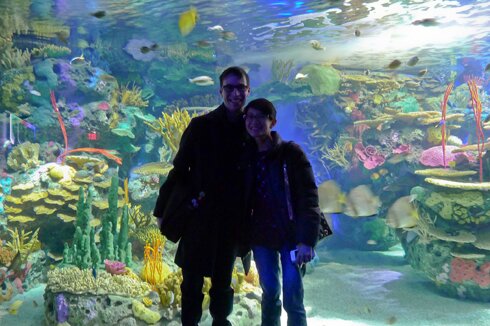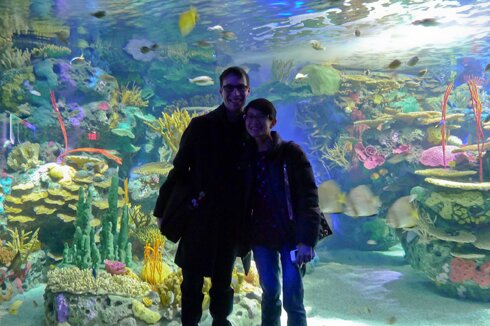 The part I was most looking forward to was the jelly fish tank. It was hard to take good pictures of, but so mesmerizing…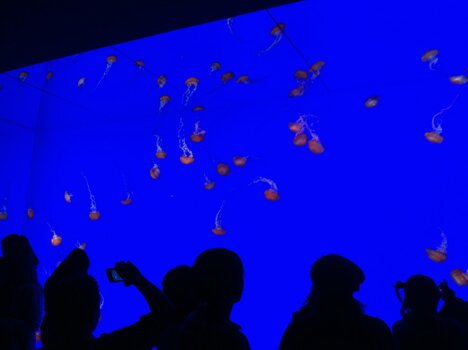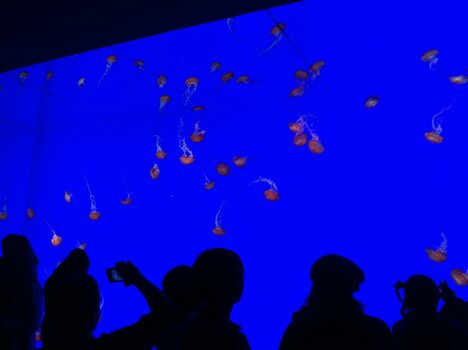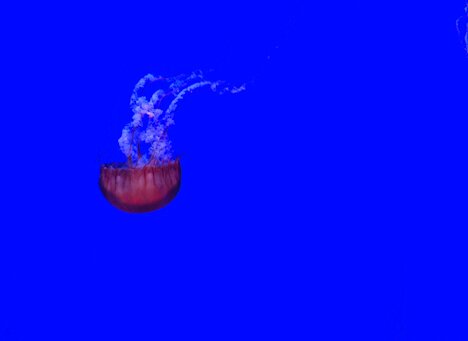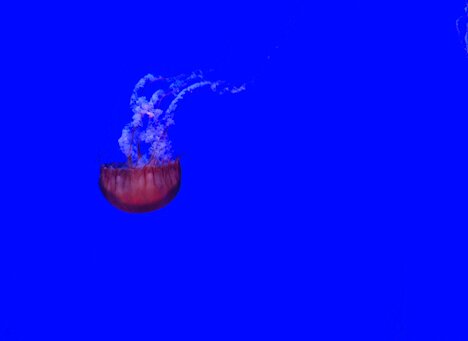 Wishing you a great start to the week!