Meet Moshi! The pock­et-sized and slight­ly elon­gat­ed cousin of Yoshi.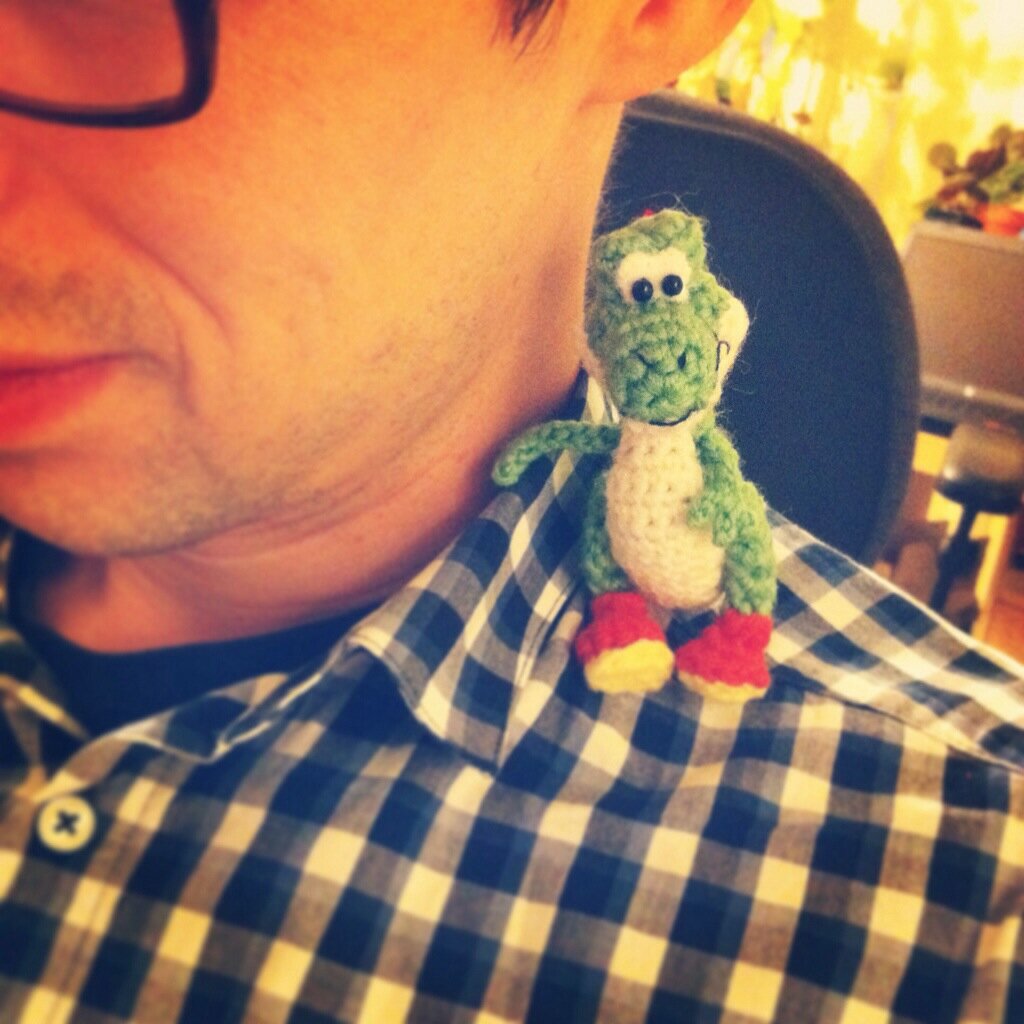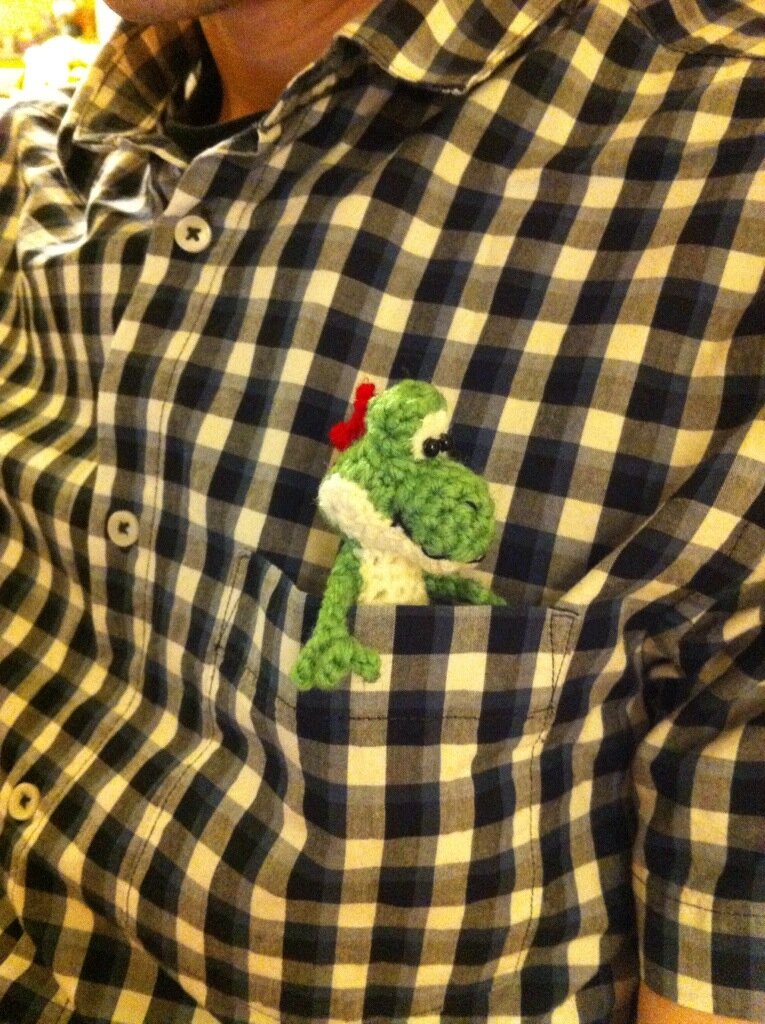 He was made for a swap :D request­ed by my very tal­ent­ed swap part­ner, who made a very sweet gift for my friend. (But I can't show you the gift yet because I haven't yet giv­en it to my friend)
Here's a clos­er look at him :D he's made free-form cro­chet style.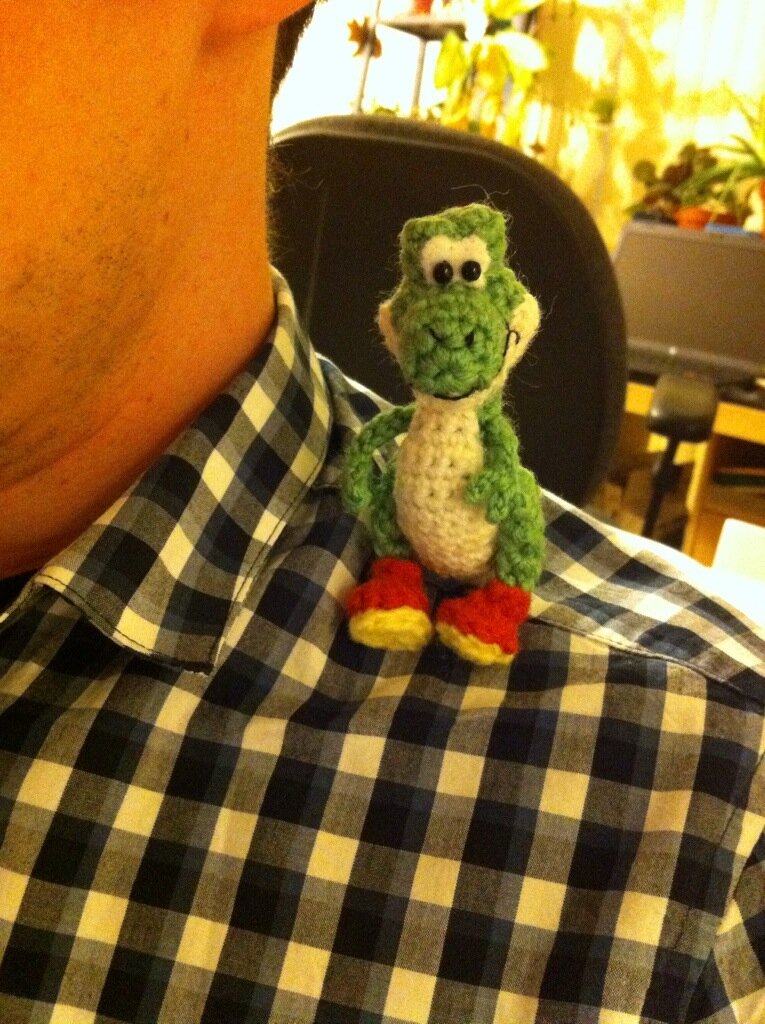 Like I said, he turned out slight­ly elon­gat­ed com­pared to Yoshi, and his back­side look a bit strange… but he does have his spikes, and sad­dle, and orange boots with yel­low soles.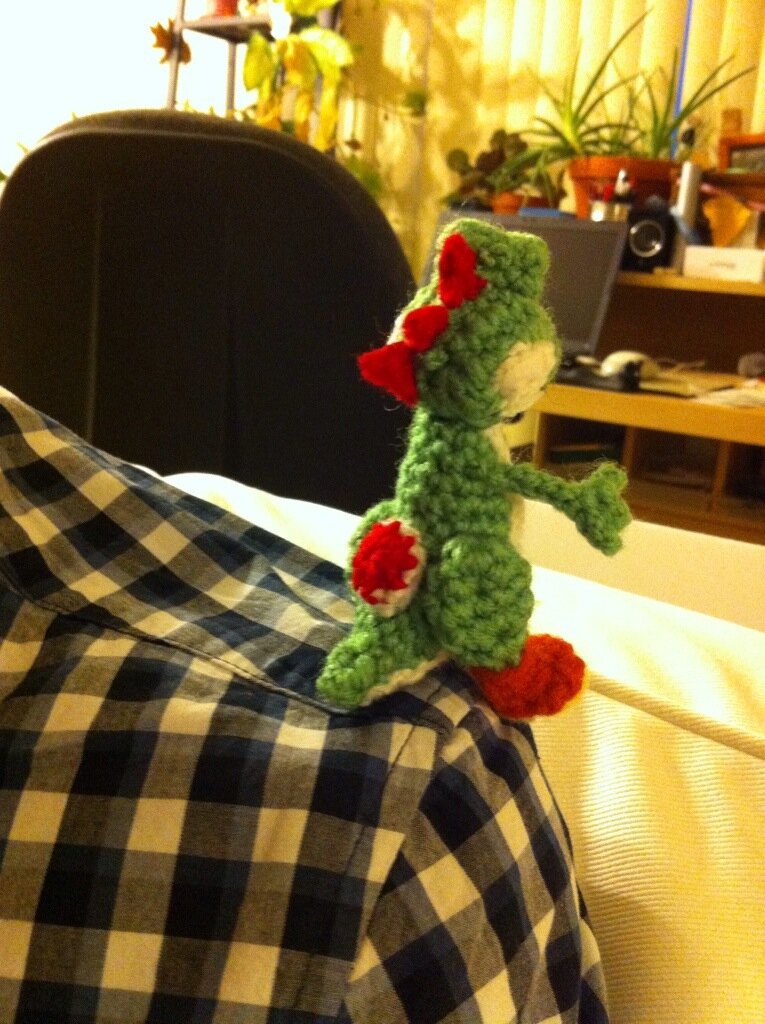 Wish­ing you a won­der­ful weekend!