We had a very busy Saturday a week ago, but all fun! It was a family friend's wedding, and so I made an update to this dress I made a couple of years ago with this crochet collar pattern. Was having far too much fun and forgot to take a proper picture of it, good thing there was this fun photo booth at the wedding! This picture captured a pretty good look at the collar, and us with classy glasses.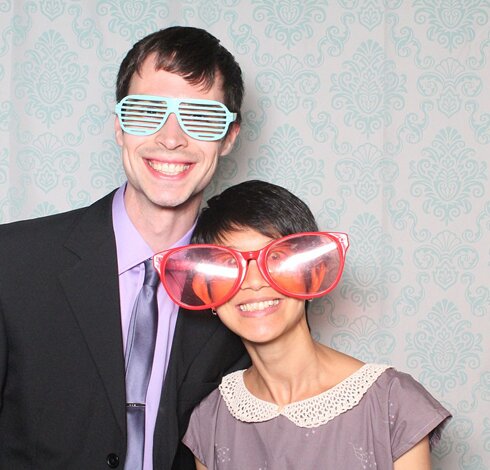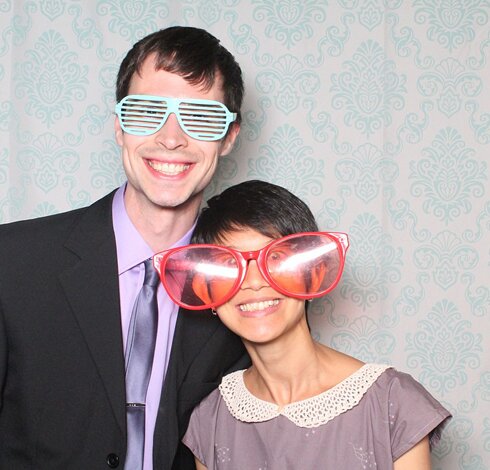 Can't see it well in the picture, but I sewed a pearly button in the centre.
AND! In between ceremony and reception we got to go to the Murdoch Mysteries first ever studio open house!!! It's an excellent crime mystery show set in turn-of-the-century Toronto, you can watch some of its videos here :D My sister, Mike and I have been fans of the show since its early seasons, so it was a super exciting occasion. And we were already dressed up for the wedding, perfect for picture-taking :D
Here's a better look at the dress, in front of station house #4, where Detective Murdoch and his awesome colleagues work.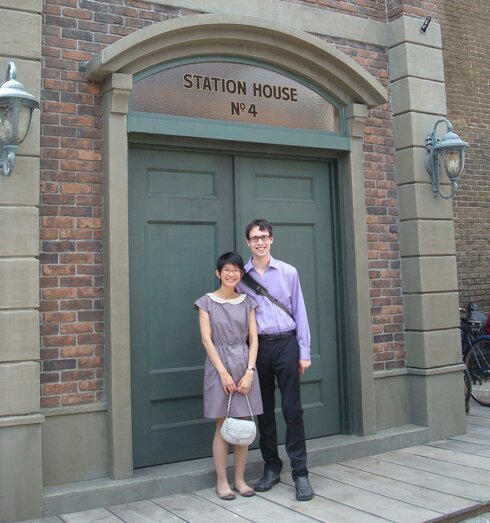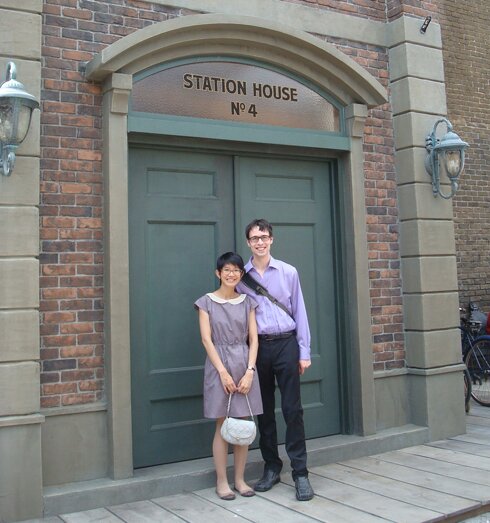 Here we are in the city morgue, putting our brains together, with other brains.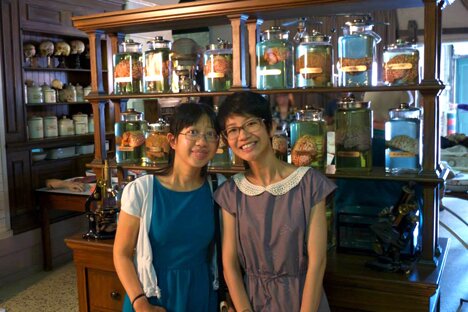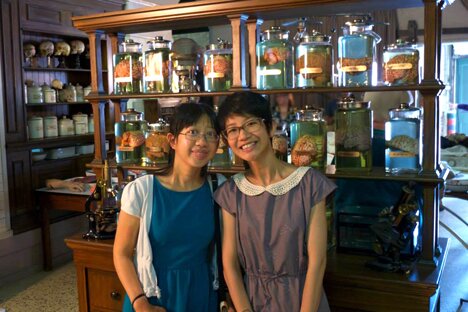 Another look at the morgue…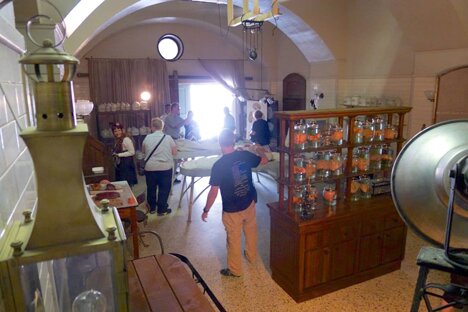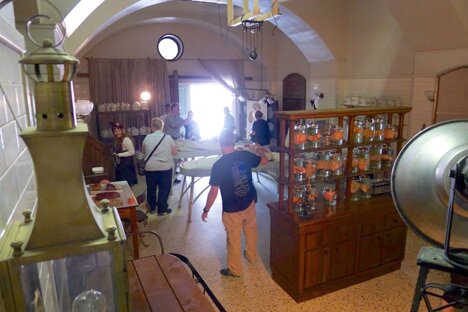 Gruesome props…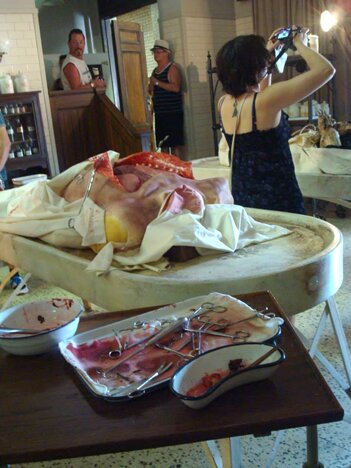 Next, we toured the station house…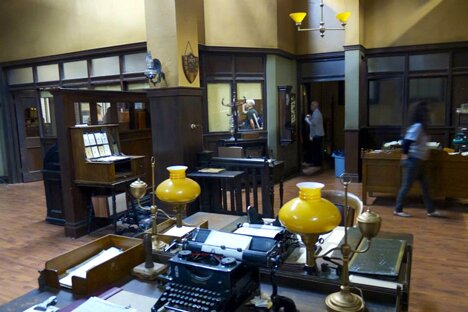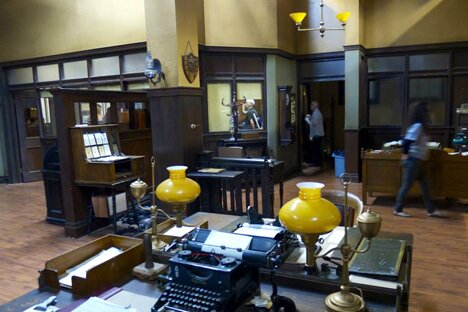 And got an official fancy-hat portrait taken at Detective Murdoch's desk :D art-directed by the husband of Maureen Jennings, author of Murdoch Mysteries the book series.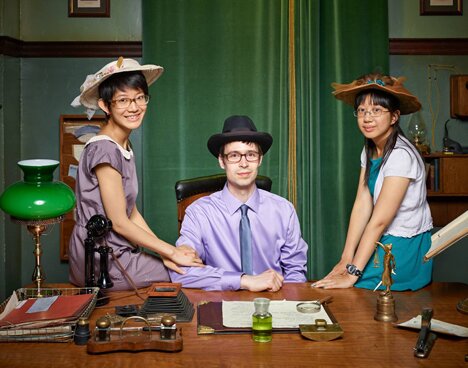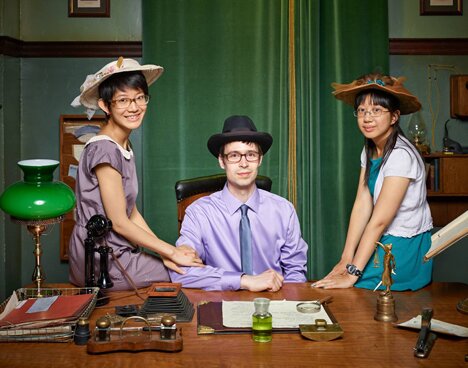 More scenes on the meticulously crafted set, including the electric car, invention of one of the characters in the show.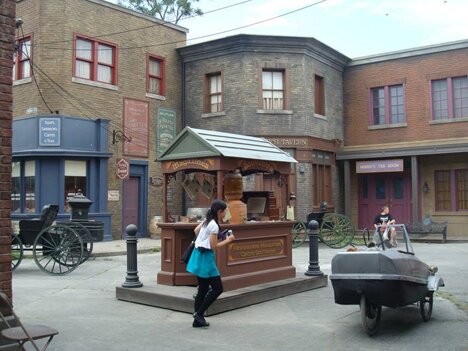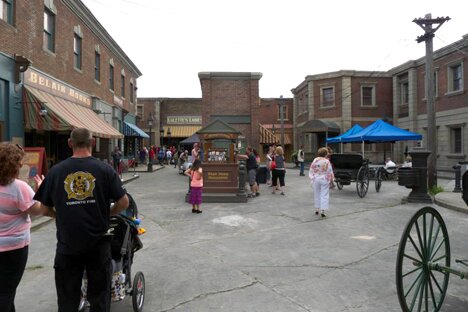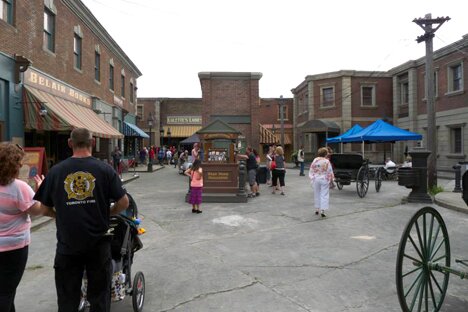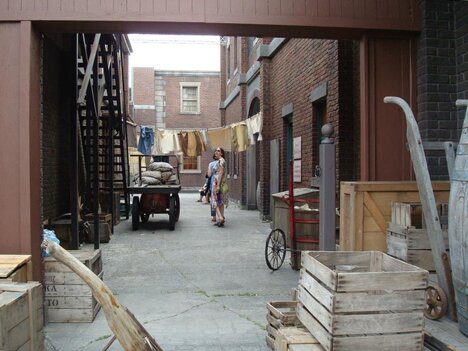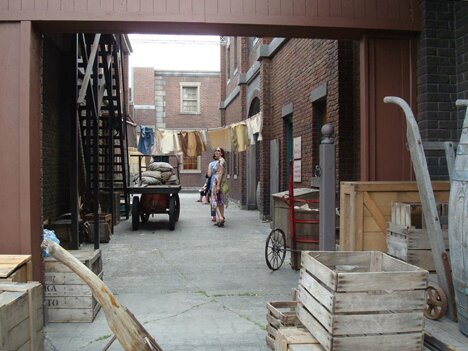 Solving mysteries! Refashioning dress! Goofing around at wedding! All in a day's work :D
Wishing you a joy-filled week!