A while ago a dear friend gave me Diana Mini as a gift (yes, lucky me! :D) for taking pictures at her wedding. I haven't used a film camera in ages, maybe since I was 16. I thought I would get impatient or even frustrated with not being able to seeing results immediately like with digital cameras, but it was actually a lot of fun! I currently have a roll in the camera that I started on the night of Nuit Blanche, which was in early October, and I'm still waiting to finish it, but it almost feel joyful to wait to see the results. It makes the pictures and the moments they capture feel more special.
Also! The Diana was actually first made in Hong Kong in the 60s, which was where I was born (but not in the 60s :P) and makes me love it more :D I had some trouble with loading and winding the film in the beginning (actually, I still have some trouble loading, it's not made of very sturdy plastic and I'm always worried that I would snap something if I press too hard on any part). Parts of my first roll was ripped maybe because it wasn't loaded properly, but somehow it's working better.
So, anyway, here are a few that I think are particularly cool :D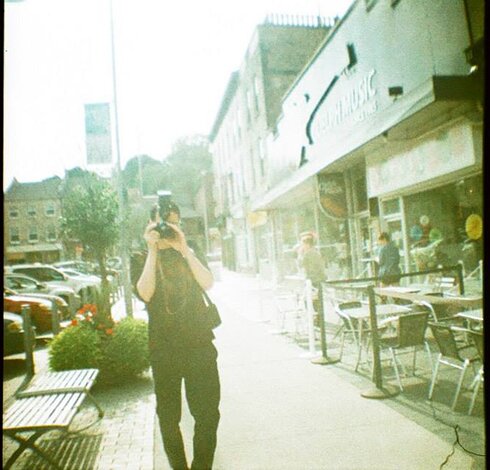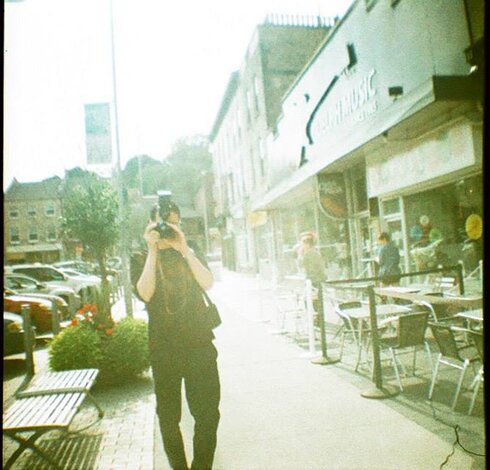 Picture of Mike taking a picture. Actually, when I'm walking around with the Diana I find that I often get asked by strangers to take a picture of me taking a picture, it's kind of funny.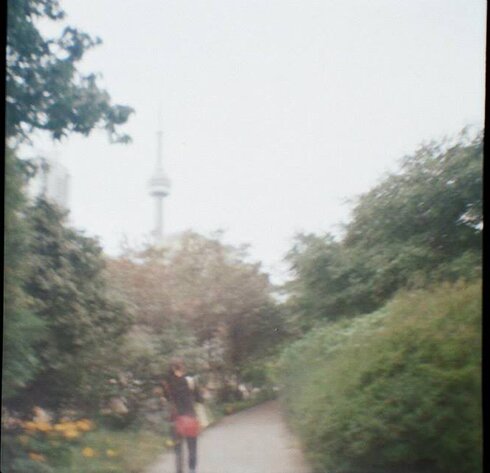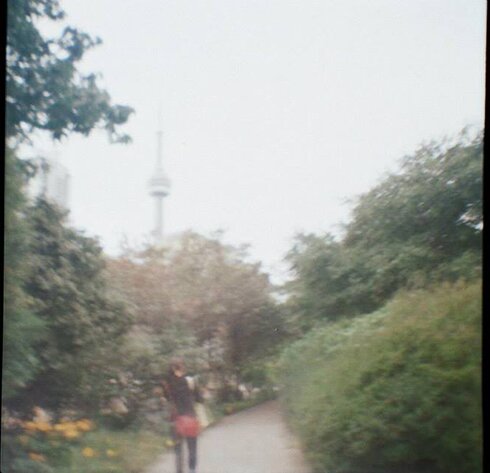 I think I had the camera on "bulb" mode or long exposure by mistake. Kind of a dizzying dream world, with the CN Tower in the background! :D The biggest part of the fun with a "toy" camera like the Diana is the surprise I think, the happy accidents.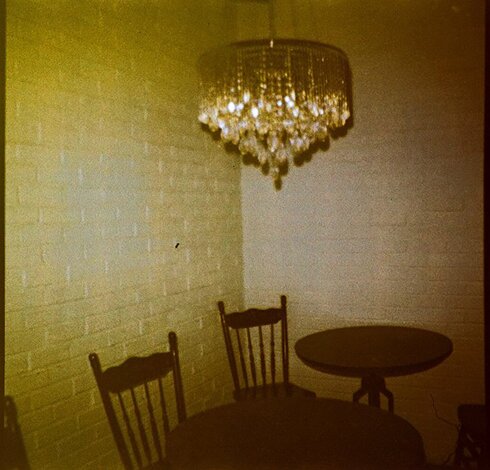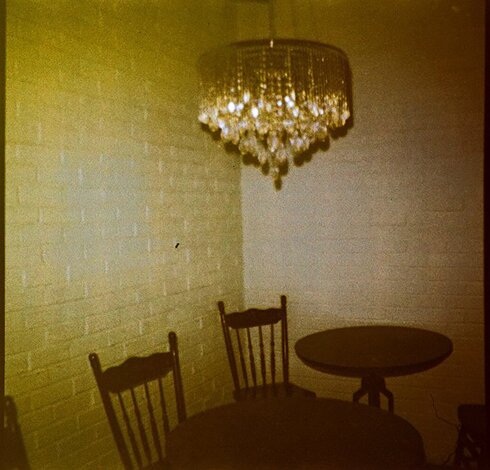 This was actually taken on a kind of film for slides, which I didn't know at the time. The friendly staff at the photography shop said it required "cross processing" to develop, and the results were AMAZING. I wish I can show you more pictures of it, but then it would be a total photo overload and you would probably get bored. So here's one that I really like, a corner in a very quaint cafe.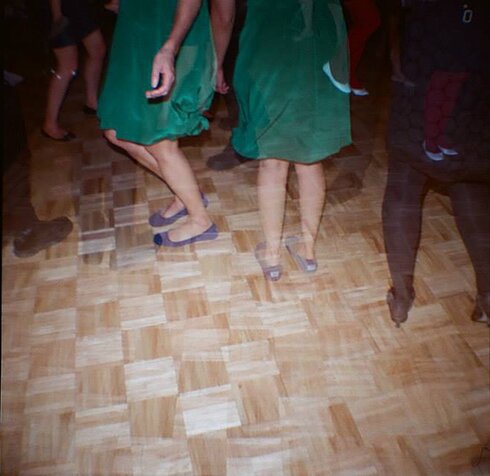 This one was probably my favourite of all the Diana pictures I have taken so far. One very neat thing one can do with the camera is multiple exposures!
And now these ones are taken by Mike with a Minolta that he's inherited from his uncle. It was a beautiful fall day at a nearby trail — look at the tree-lined path! I love the pictures that the Diana takes, but this is clearly a camera of a much better quality. I really like how they turned out :)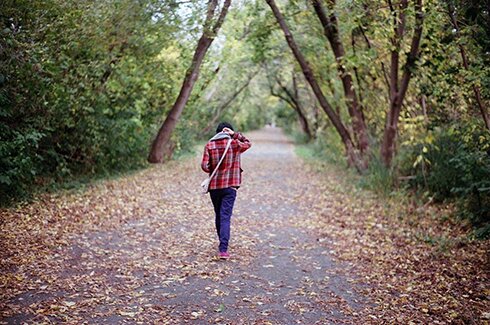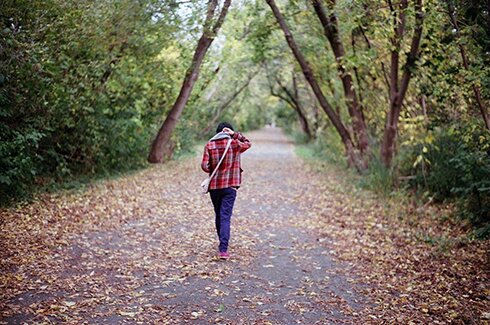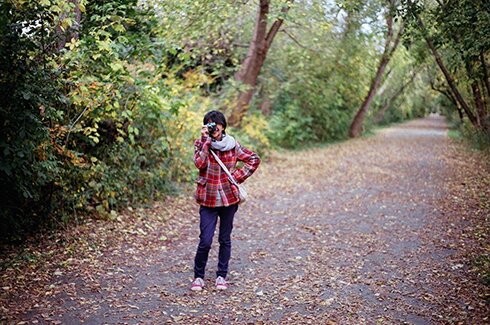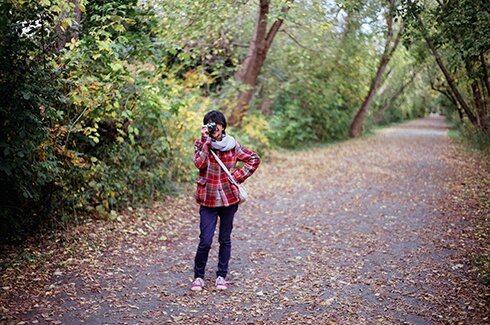 So, Mike had this brilliant idea of one day taking a trip in which we only take analogue photos, without constantly taking pictures with our phones and posting them on Instagram and such. Cannot wait until that happens! :D
Will share more pictures when my current roll in the camera is developed! Have a happy Thursday, everyone!