I actually finished making this in the SUMMER. Just never got around to taking a proper photo of it. The wonderful and very generous Amy sent me yarn in the mail to test out her Love-Me-Knot cowl pattern. And finally! Here it is :D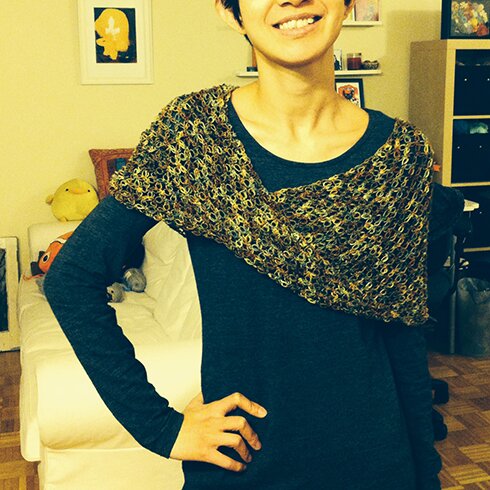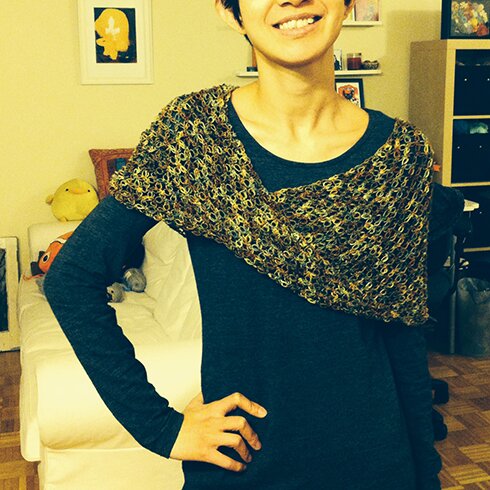 I didn't make it as long as the pattern calls for and added a twist before joining at the end, so it's kind of a mobius shawlette. I love the drape and the forest colours in the yarn. I also really like the love knot stitch. I find it very meditative, more so than any other crochet or knitting stitch.
I very much enjoyed the pattern (and the yarn!), thanks so much again Amy!
Hope everyone has a lovely weekend! :D