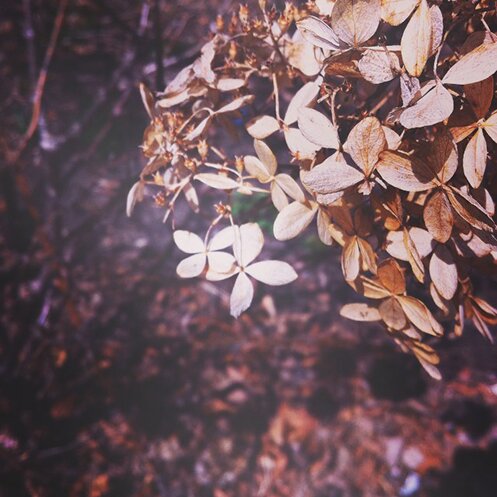 Did you know that gen­uine mud­pie is on Insta­gram? :D
Late­ly I'm find­ing myself post­ing more work-in-progress and oth­er pho­tos (like this one here from my out­ing to the Toron­to Botan­i­cal Gar­den) on Insta­gram. I've talked about how I've been post­ing a bit less on this blog because of lack of time. Insta­gram is real­ly a much quick­er way of shar­ing. Pic­tures that I would post here a cou­ple years ago (like exper­i­ments with smooth­ies and short rows, or almost-week­ly origa­mi chal­lenge with my niece and nephews), I now post on Instagram.
But I also want to say that Insta­gram posts will not replace this blog. I can't see myself post­ing a pat­tern on Insta­gram, for exam­ple. I also know that not every­one has Insta­gram, so notic­ing my increased Insta­gram activ­i­ty and decreased blog activ­i­ty is also moti­vat­ing me to work on post­ing here more regularly.
(If only Insta­gram and Word­Press will sync! *shakes fist*)
But if you are on Insta­gram please come by to say hel­lo! :D
Hap­py Sunday!