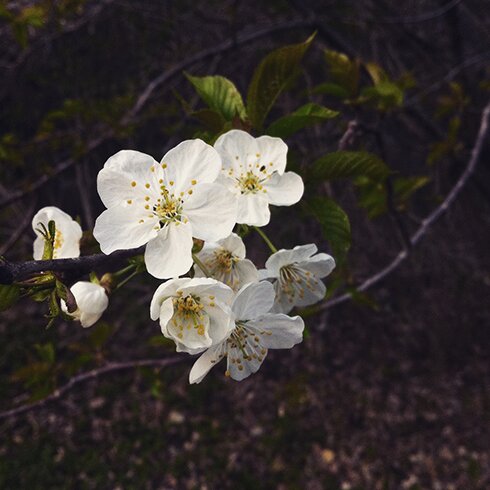 The trees are blooming! Came across this tree while exploring some new trails. Looks like a variety of apple.
While visiting family on the weekend, swung by Canatara Park and the Children's Animal Farm. Took the rest of the pictures on Diana, so we'll have to wait for the roll to finish and develop to look at pictures of the resident llama and goslings. But here's a very picturesque view of the farm :)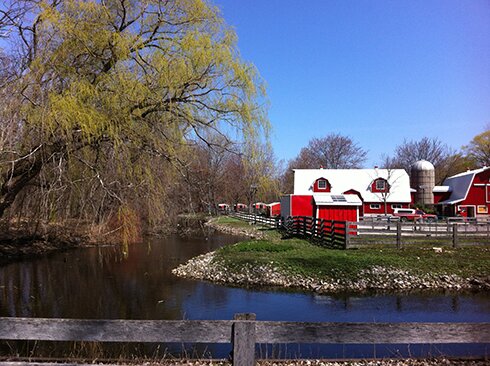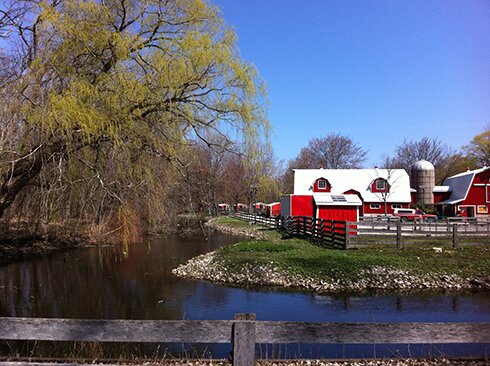 AND I finished the Cancun boxy lace top!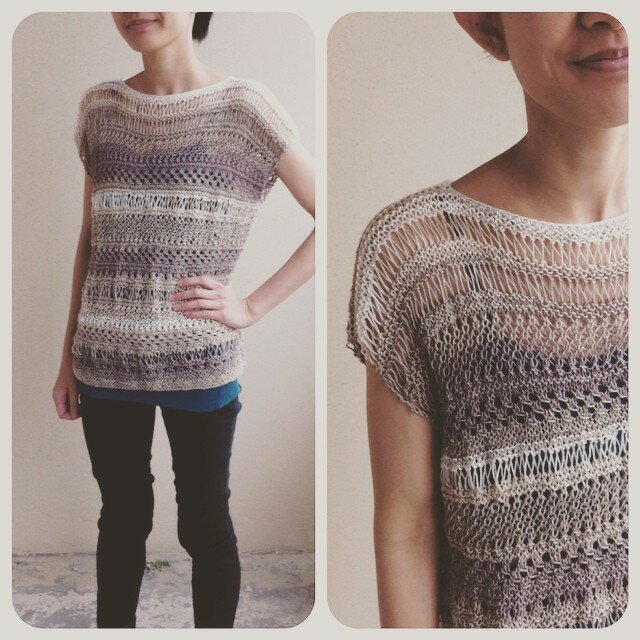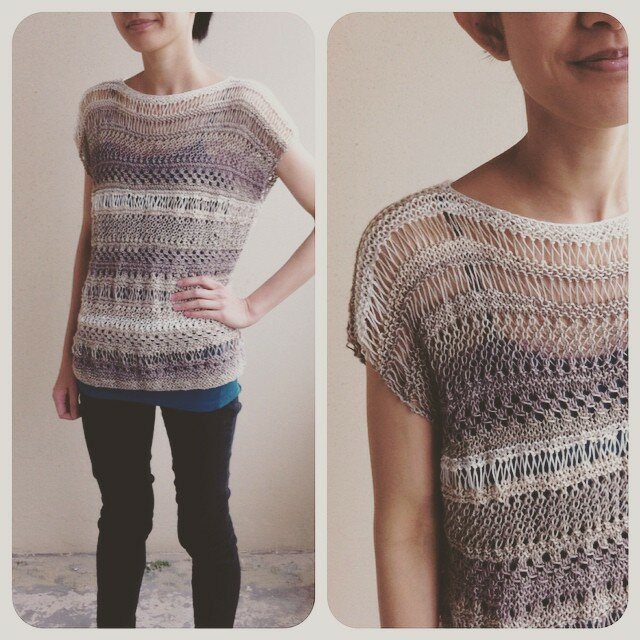 It was a very fun make, a great pattern to practice different lace stitches. I added a few lace panels to make the top measures approx. 20″ in length. Also noticed that the drop stitch can get pulled out of shape easily if the stitches get caught on something… will just have to be careful when I wear it. Really happy with how it turns out! Love the drape of it, and the yarn is wonderful to knit with. I love the gradual variegation and the purple tone in the darker shade. Last time I mentioned that I bought the yarn for the Convergence top, so now I have a skein and a bit left, because knitting uses up way less yarn than crocheting. Hmm. What to make, what to make…
Happy spring! :D