We visited Montréal over Victoria Day weekend :D We only brought our phones and film cameras. The majority of pictures are taken on film, and they are being developed as I type! Can't wait to see them :D But in the meanwhile, here are some highlights from our phones :D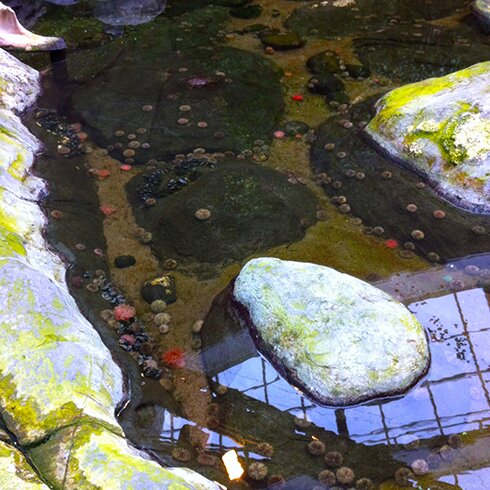 On the first day we went to Biodôme. There were many different creatures to marvel at, but I was most attracted to these sea urchins and anemones. They're like pompoms :)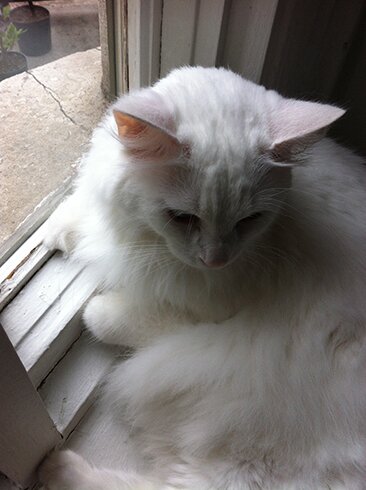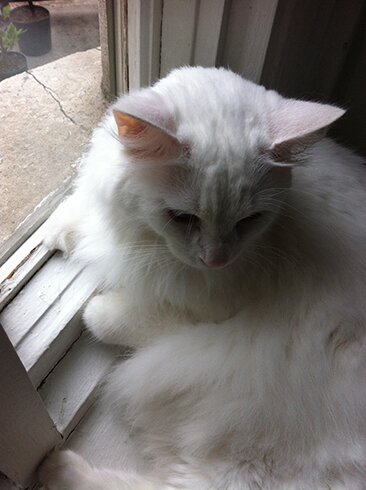 In the afternoon we visited Café des Chats, or Cat Cafe, and sat for a while with this fluffy friend while drinking tea and people-watching. We found this cafe by accident; it was across the street from our hotel. Mike and I had some interesting imaginary conversations about how the cats were interviewed to work in the cafe.
"Do you like being petted?"
"Yes."
"Do you like tea?"
"Um, I don't mind it. Will there be tuna?"
"Um, yes. That would be part of the benefit package."
"Okay. What is your policy on nap times?"
I'm sure the cafe has a very flexible nap time policy, as most of the cats (I counted 5, others were probably napping elsewhere) we saw were napping. But the ones who were awake seemed to enjoy being petted.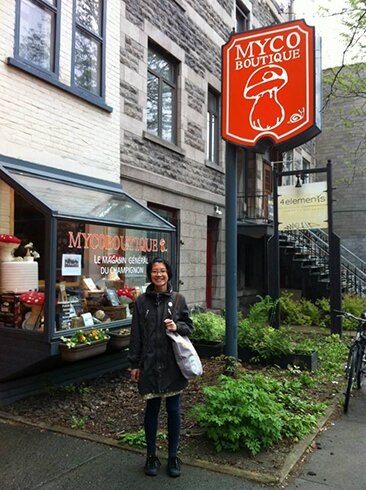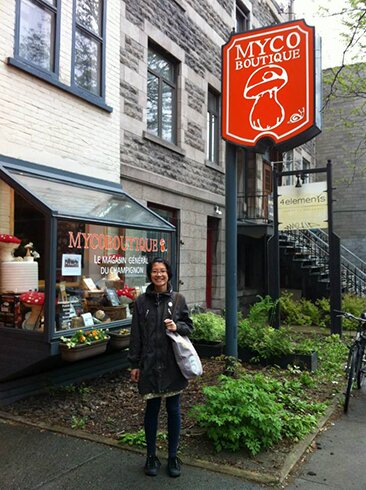 And guess what we found?! A shop devoted to mycology!! :D We also stumbled upon it by accident while finding our way to MEC. Being like a kid in a candy store is an understatement. It has everything — dried mushrooms, mushroom earrings and necklaces, mushroom books, mushroom posters, mushroom condiments, mushroom foraging tools, mushroom growing kits, even mushroom tea! (which has to be simmered for 2 hours — we didn't buy any, but I'm really curious about how it would taste — maybe more like broth than tea?) I didn't want to leave, but it was getting awkward how long we were dawdling there in that little shop, so we had to leave :( But I did bring home awesome souvenirs! :D More on that in a minute…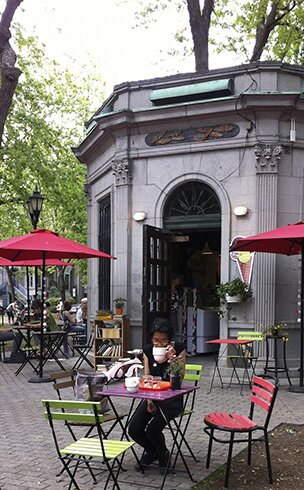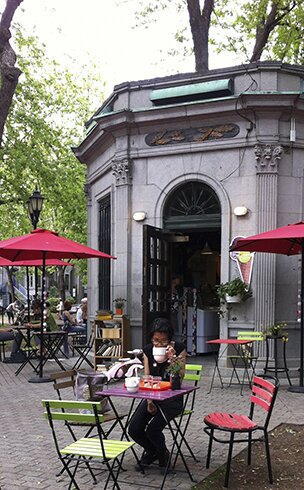 And then! We came across this wonderful cafe called Le K at Square Saint-Louis, which is a lovely park next to our hotel. The cafe operates out of what might have been a storage building for gardening tools and such for the park (?) (Mike said it looks like a mausoleum, but I don't think that's what it is). It features large mugs of tea, adorable patio tables and chairs underneath the trees, mason jars of blooming plants, a book cart, a tricycle, and really friendly owners (who offered to take pictures of us together after seeing Mike taking this picture of me :D). Highly recommend a visit if you're in the neighbourhood :D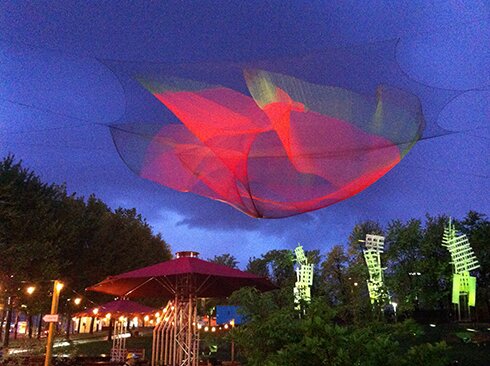 And in the last night we were in the city we visited 1.26 by Janet Echelman at Les Jardins Gamelin. It was magnificent. And feels a bit surreal standing underneath it.
As planned we visited more well-known places like the Biosphere, the Museum of Archaeology and History, the Old Port, Chinatown, and St-Viateur Bagel, and (hopefully!) we have good pictures of these on film, but it seems like we had the most fun stumbling across awesome places outside of our plan. And one would probably say that we did a good job finding our hotel with all these fun places around! It's this hotel if you're wondering, very friendly, modest size, continental breakfast (which saves quite a bit of money for museum visits!), no complaints :)
And oh! Souvenirs! This one we bought at the most wonderful outdoor market outside Mont Royal station. We carefully packed it so I could carry it in my bag on our journey home (we took the train).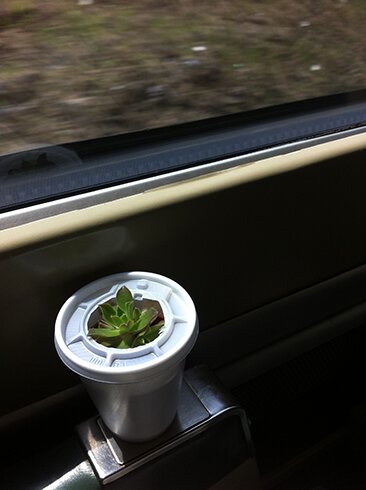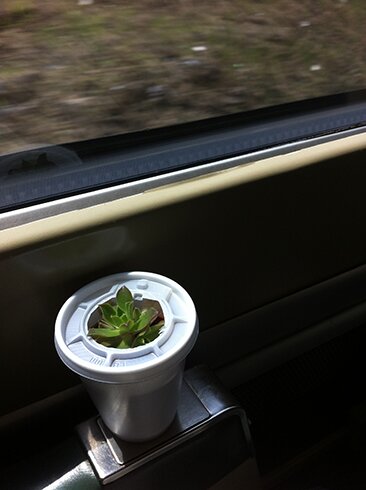 And this from Mycoboutique! :D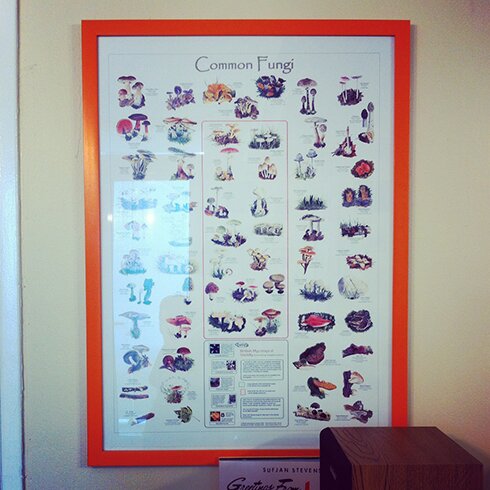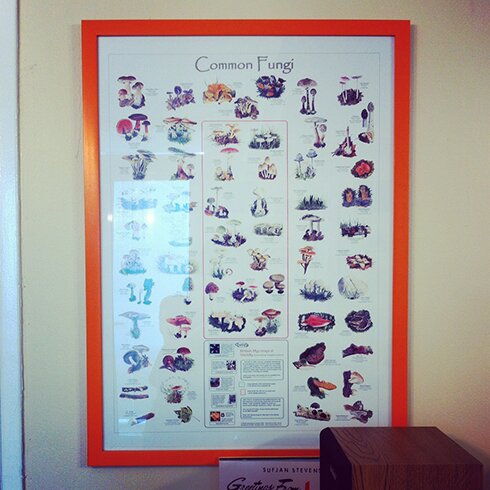 We're now proud owners of the common fungi poster!! :D
More pictures to come soon! Have a good week, everyone!