Thrifting at a Value Village while visiting Mike's hometown several hours away from Toronto. Found these! :D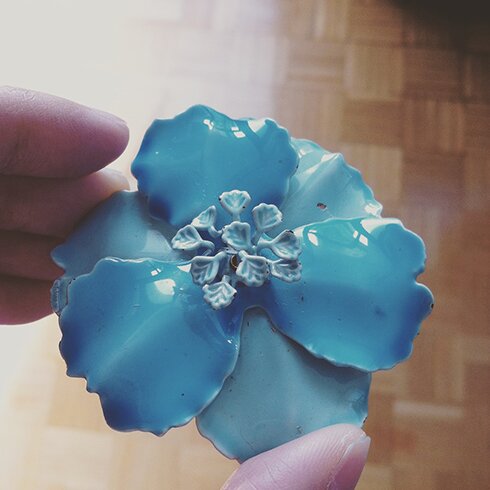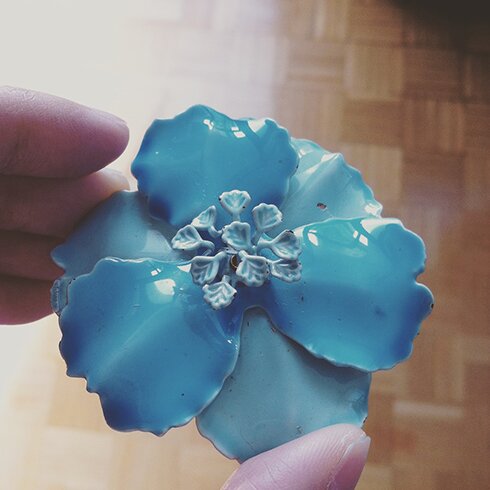 This is a brooch, looks like it's enamel.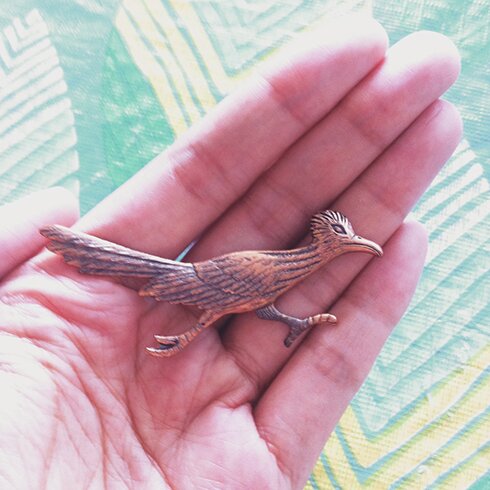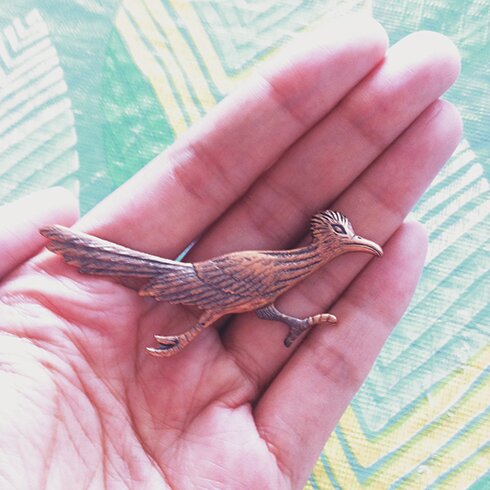 There's something hilarious about the way he looks, I just had to take him home. Looks like a road runner, but it might well be a dinosaur — given that apparently most dinosaurs were feathered! (according to this article)
Then I did some apartment gardening at home, and repotted the succulent we brought home from our trip to Montreal.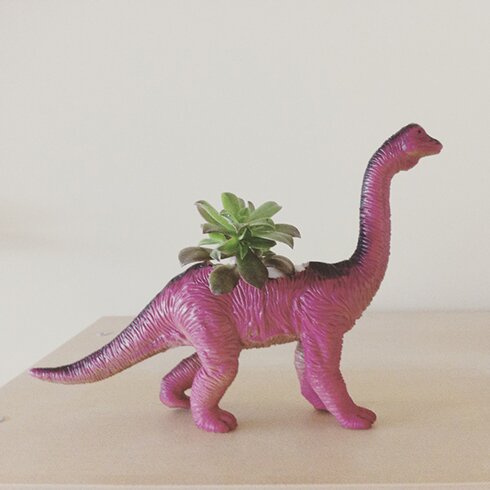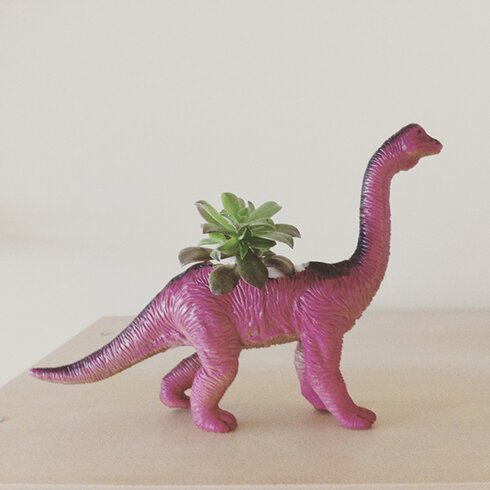 I followed this tutorial to make the dinosaur planter. The dinosaur toy was already a pretty bright pink, which I liked, so I didn't spray paint it. It didn't have much room for the roots, so I hope the succulent does well in there.
I covered the top with the seashells I got for the asparagus fern to help stabilize the plant.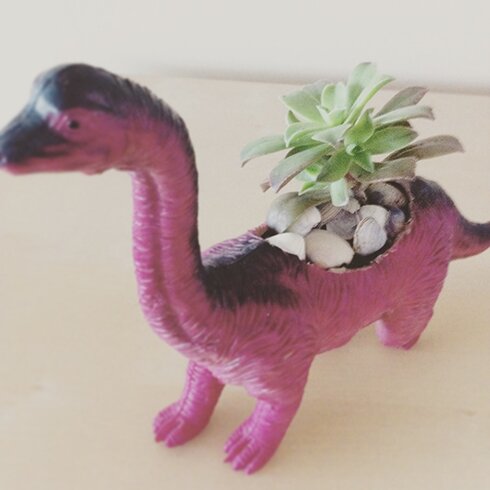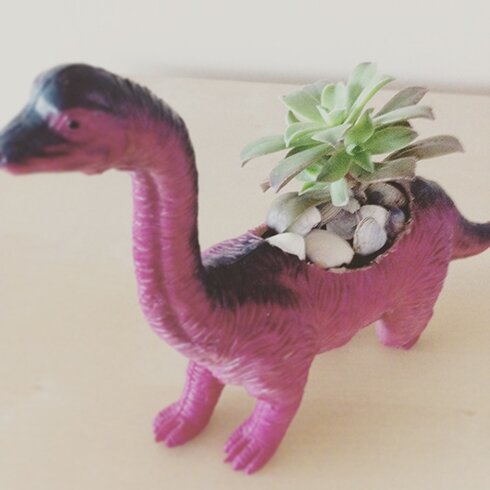 Will be back with the second part of the tiny sushi series! Stay tuned :) Hope everyone had a good weekend, wishing you a good start to the week!