Made a neck­lace for the shop this week. Prob­a­bly the most elab­o­rate jew­el­ry piece I've made so far. Quite proud of it :D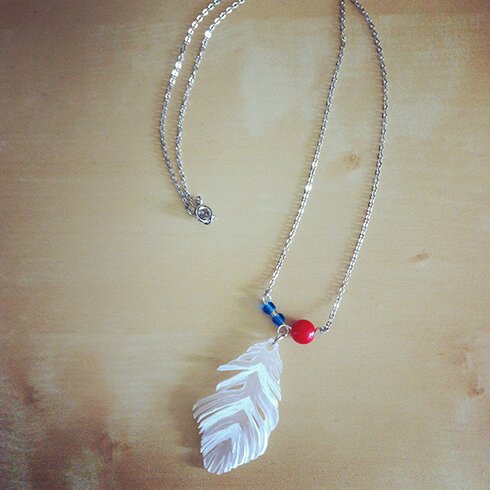 The feath­er was made with shrink plas­tic. I might make more of these, maybe with dif­fer­ent colour chevron stripes!
And then I made this.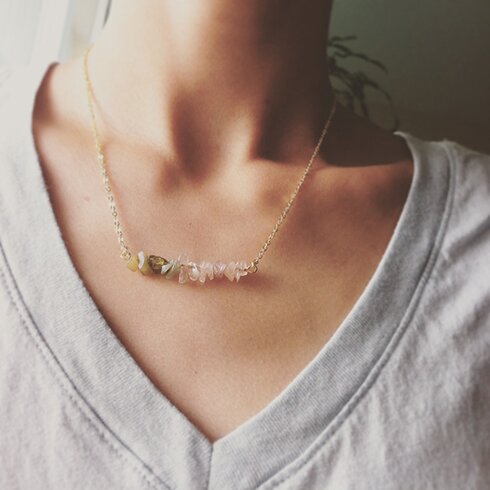 The stones were gifts from a friend so this is def­i­nite­ly not going to the shop. But this was the first time I tried mak­ing this style of neck­lace and I think it worked out well, so I might make more of this too if I can find sim­i­lar drilled stone chips (not sure if that's what they're called :S).
Also want to men­tion that last week­end we went to a new retro malt shop down­town! :D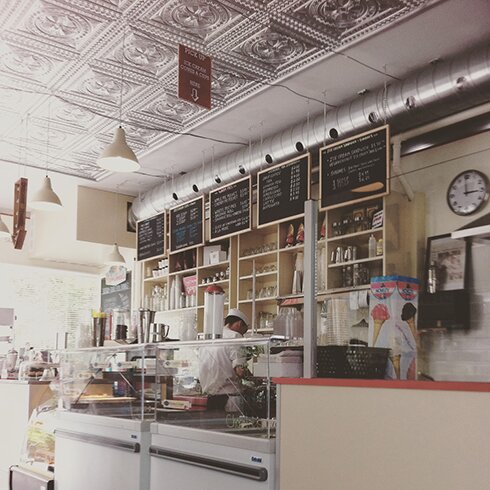 Bean and Bak­er! We had a vanil­la malt shake, which was dreamy. They also have pies of both sweet and savory vari­eties, and hand­craft­ed sodas!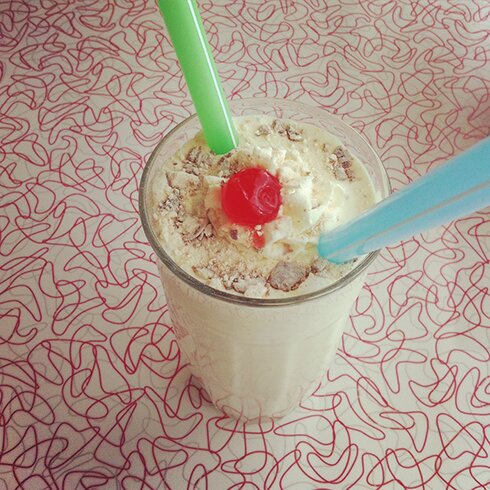 I high­ly rec­om­mend a vis­it if you're in the neighbourhood!
This is not late­ly, we went there back in May, but haven't had a chance to post these photos.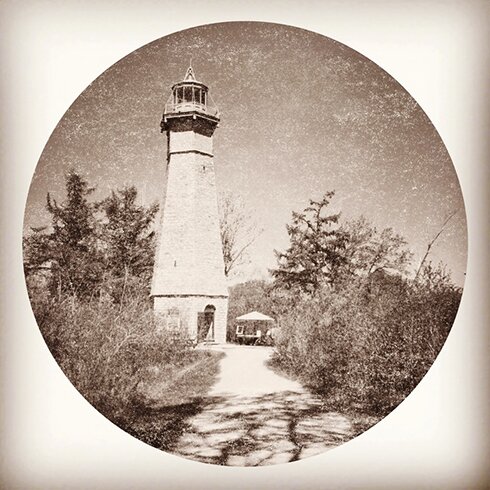 Dur­ing Doors Open Toron­to we went to the Gibral­tar Point Light­house on the Toron­to Islands, which is the old­est light­house of the Great Lakes! (Also sup­pos­ed­ly haunt­ed :S) I fol­lowed the Roundo­graph tuto­r­i­al by Pho­to­jo­jo to mim­ic pho­tos tak­en by the Kodak No. 1 in the 1890s.
Here's one with a dif­fer­ent fil­ter, which I also like very much.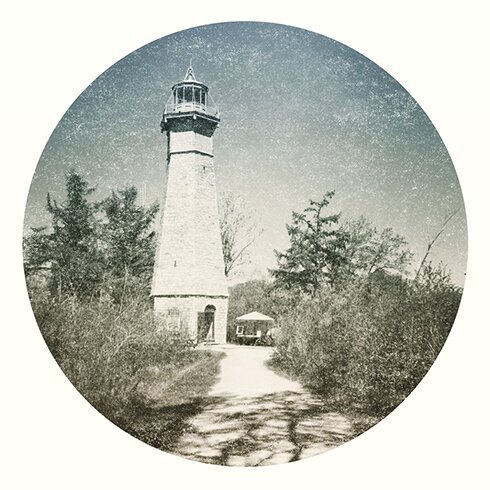 I also took the Diana to the light­house. Here is the lad­der lead­ing to the top of the light­house. It's my favourite pic­ture of the batch.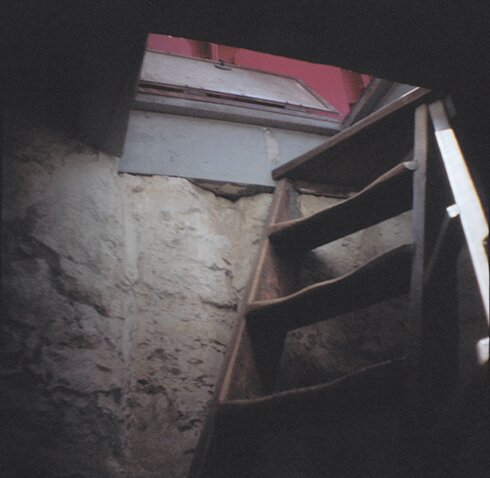 And we reached the light of the light­house! :D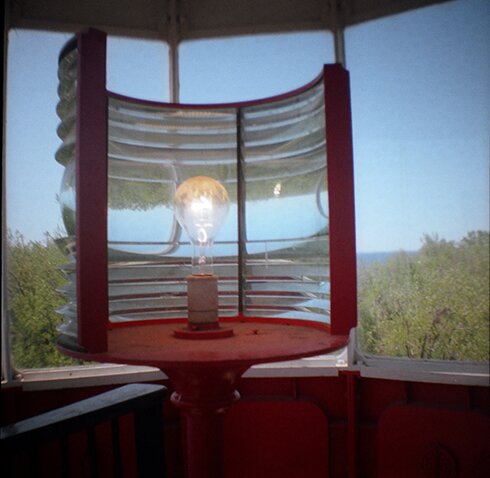 Me at the foot of the lighthouse.
And on the fer­ry between the island and the city.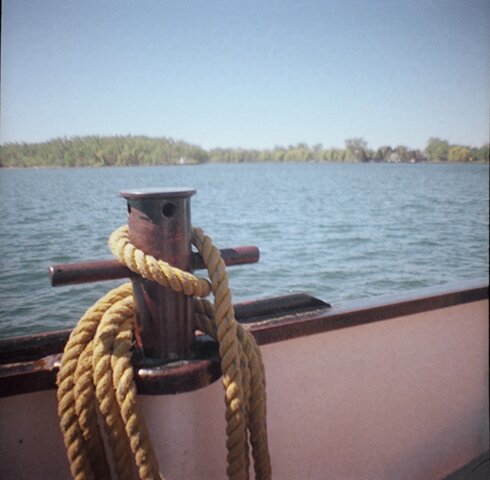 Hap­py Fri­day every­one! :D